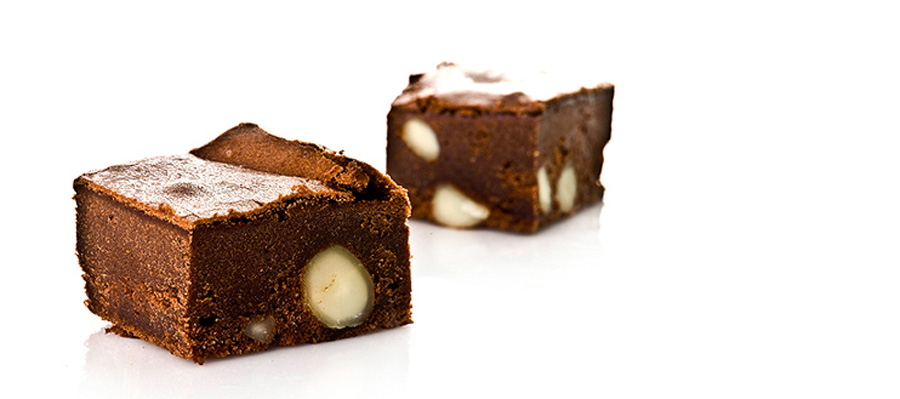 Spongecake brownie
Ingredients
Preparation

Cocoa powder Selection 22

Give the butter the texture of a paste and mix it with the cane sugar and salt. Add vanilla sugar to taste.
Incorporate the TOBADO couverture and afterwards the eggs little by little.
Sieve the flour and cocoa powder and add them to the mixture.
Tip the mixture into moulds already placed on oven trays lined with baking paper.
Cook at 200ºC.
Allow to cool and cut as you like.
Uses
This recipe can be used for cake base or sell directly into portions.