Crispy cocoa brioche
MELTING WITH PLEASURE
Crispy on the outside, creamy on the inside... Sergi Vela knows how to take brioche to the next level with this recipe for chocolate lovers decorated with almonds from Reus.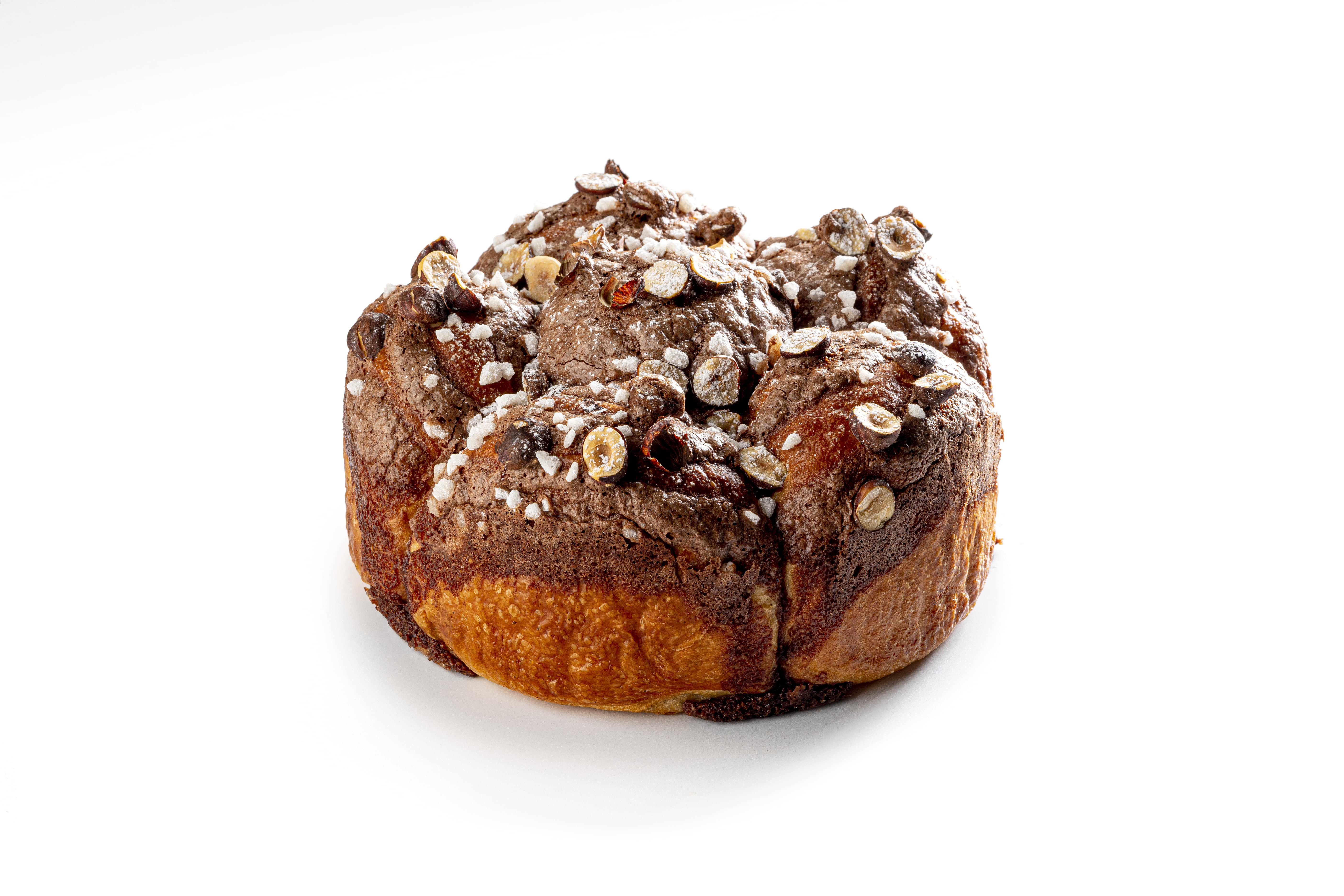 Cocoa Mix
| Ingredients | Preparation |
| --- | --- |
| | Mix together all the ingredients in a food processor and grind well, then set aside for 24 hours before using. |
Brioche dough
Ingredients
Preparation

Brioche from the previous day

For the polish make a short dough using the flour, water and yeast.

Triple the volume in a warm place and add to the final brioche dough.

For the brioche dough, knead together the flour, eggs, sugar, salt, stale brioche, polish, orange blossom water, mineral water and aromas, making a conventional dough.

Knead for 10 min. then add the yeast.

After 15 min. add the butter and knead for a final 20 min.

Leave to rest on the board for 20 min.

Cut out 6 x 40 g balls of dough plus a 150 g base.

Line a sponge cake mould.

Add the base, brush with butter and place the 40 g balls on top.

Brush, ferment and apply cocoa powder, hazelnuts, pearly sugar and icing sugar. Bake at 170°C for 23 min.
Filling
| Ingredients | Preparation |
| --- | --- |
| | Fill the brioche with the Iroko Chocovic cream using a piping bag after baking or before baking if using Horno filling. |