Traditional cocoa financier
MONSIEUR FINANCIER
Inspired by the traditional recipe, Sergi Vela brings his personal touch to this great little classic of French patisserie, combining the freshness of citrus with the slightly bitter nuances of Selection 22 cocoa.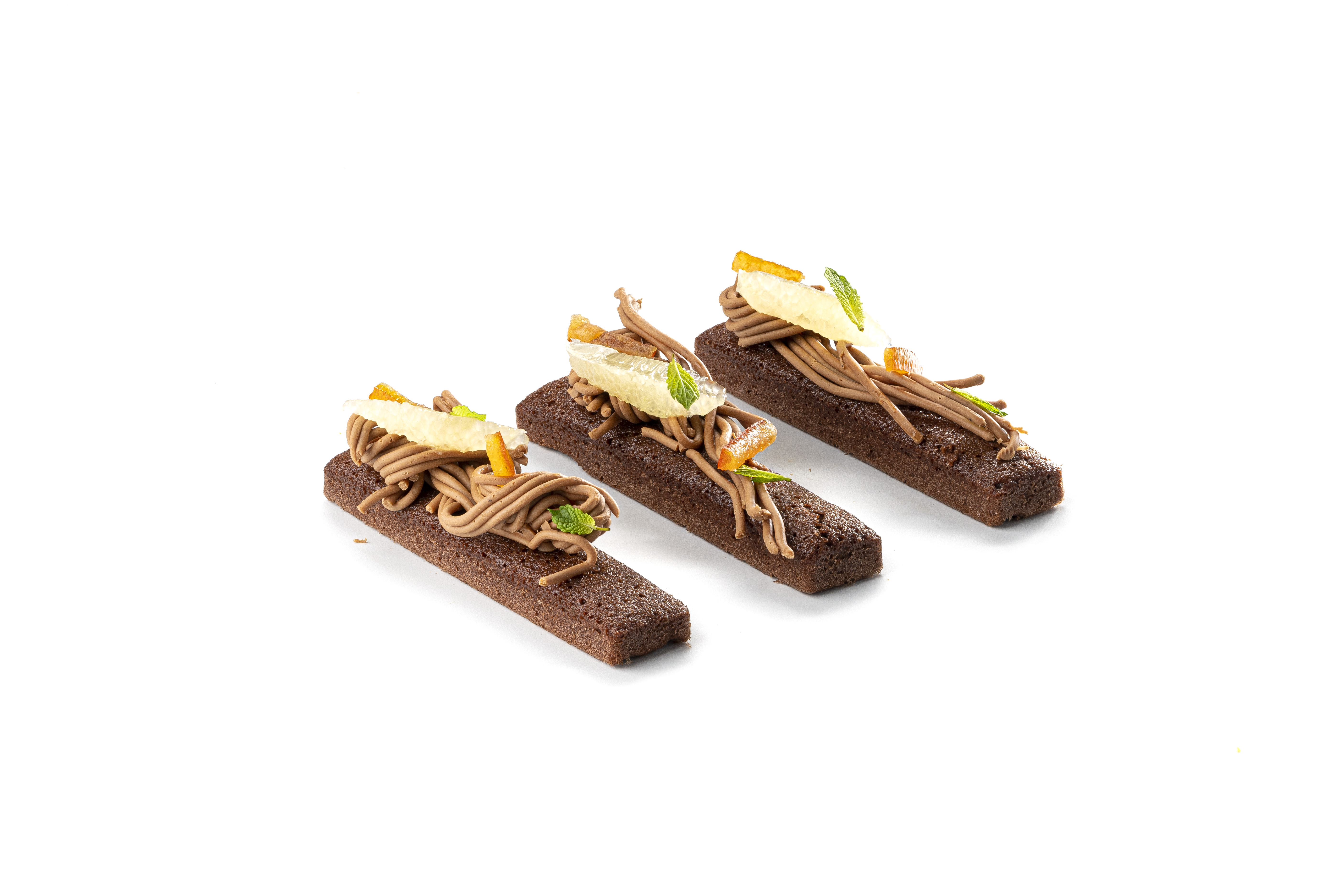 Traditional cocoa financier
Ingredients
Preparation

Cocoa powder Selection 22

Grind the icing sugar, almond, flour, cocoa, baking powder and salt in the food processor.
Make a shortcrust pastry using the kneading attachment as follows.
Mix the previously ground solids with the egg whites at 40º C and finally the noisette butter at around 50ºC.
Leave to rest for 1 hour in the fridge, with the container covered with cling film in contact with the surface.
Place into the unlined elongated black silicone mould until ¾ full and cool for 1 hour.
Cook at 190ºC in an air oven for 15 minutes.
Finish
Decorate with threads of gianduja, citrus fruit and mint leaves.