Fig leaf and yogurt praline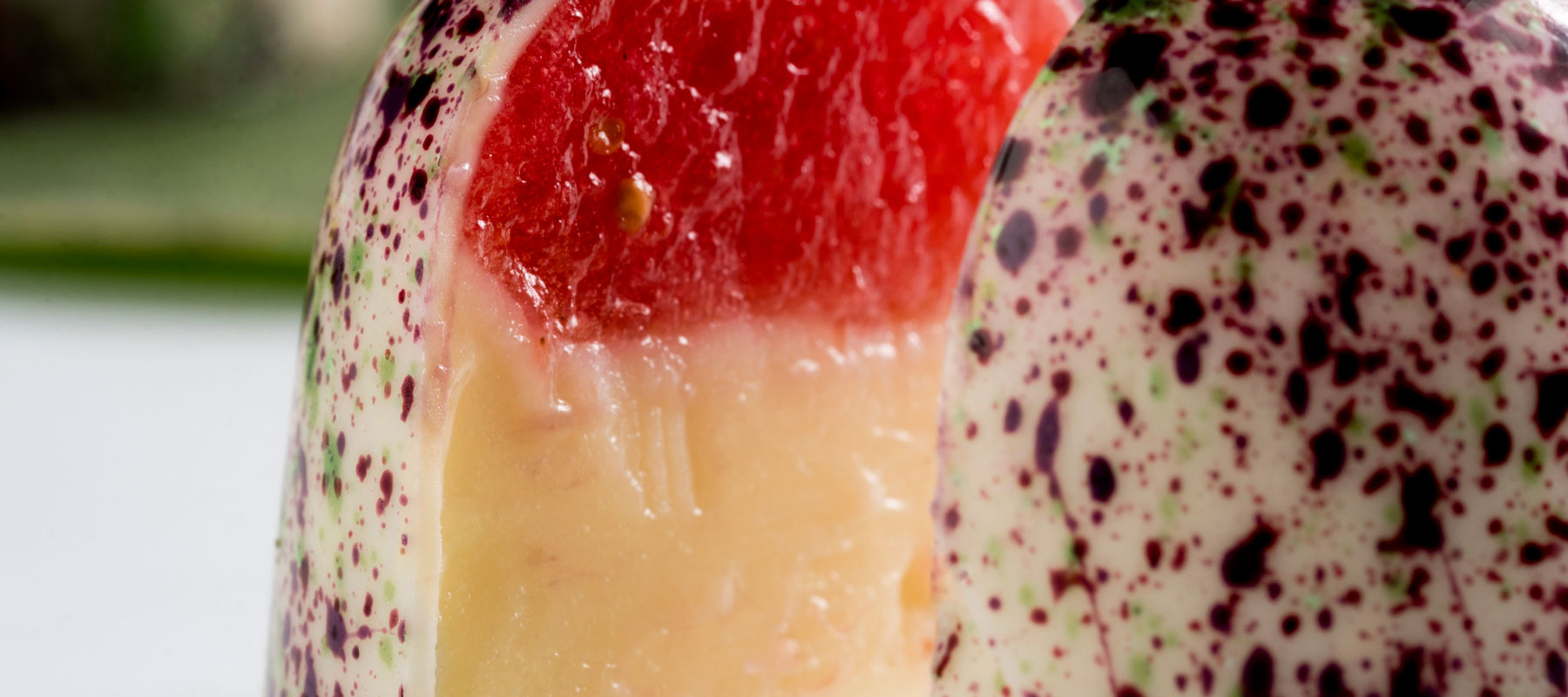 fig leaf ganache
| Ingredients | Preparation |
| --- | --- |
| | Heat the water with the honey and the glucose, add the honey and bring to the boil. Pour over the chocolate and emulsify. Measure out. |
fig leaf water
| Ingredients | Preparation |
| --- | --- |
| | Wash the fig leaves. Chop over the water and heat to 60ºC. Leave to infuse for 24 hours. Strain. |
fig fruit paste
| Ingredients | Preparation |
| --- | --- |
| | Heat the purée and the lime juice to 40ºC. Add the sugar and the pectin mixed together. Bring to the boil and add the remaining sugar and glucose. Cook to 105ºC. Add the acid and water solution. Then add the butter. Mix together and allow to cool stirring continuously. |
Opal coating
Ingredients
Preparation

fat soluble red colouring

fat soluble blue colouring

Melt the cocoa butter and add the red and blue colouring. Crush and strain. Repeat the same operation with the green colouring. Streak the bonbon mould with both colours. Leave to crystallize and sprinkle gold dust over the top. Remove the excess. Coat with tempered Opal chocolate.