Double chocolate brownie
DOUBLY DELICIOUS
A self-confessed chocolate lover, Yesim Erol suggests this deliciously intense chocolate brownie with touches of locally produced hazelnuts to enrich both the flavour and the texture.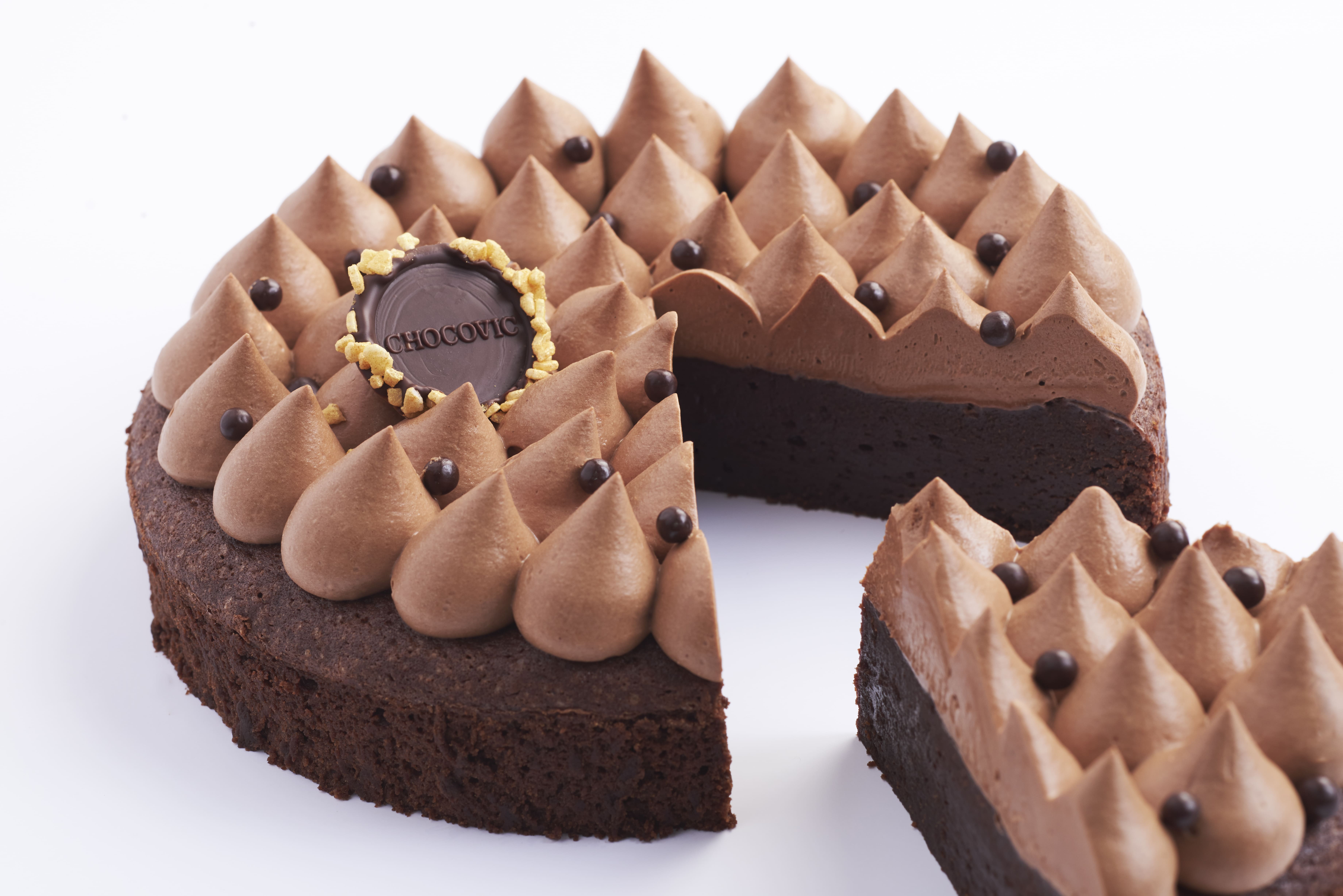 Brownie
Ingredients
Preparation

Melt the chocolate and mix until a homogeneous paste is obtained.

Beat the butter and the Iroko cream until a fluffy mixture is obtained.

Mix the egg yolks and whites and the sucrose.

Add the sieved flour and mix together.

Bake in a convection oven at 165°C for 20 min.
Whipped chocolate ganache
Ingredients
Preparation

Boil the cream with the glucose and leave to cool.

Pour the glucose/cream mixture over the chocolate.

Mix with the hand-held food mixer.

Add the butter at 30°C and mix well.

Cover with cling film and leave to rest overnight.

Whisk the ganache the next day.

Measure out the whipped ganache over the brownie using a piping bag and nozzle.

Decorate with Callebaut® Crispearls™.