Lemon pie my way
A DELIGHT WITH AN INTENSE LEMON FLAVOUR
Respecting the flavours of the original recipe, Lluís Costa shakes up the classic Lemon Pie with a different look and lower sugar content, bringing out the best of the intense flavour of lemons from Terres de l'Ebre.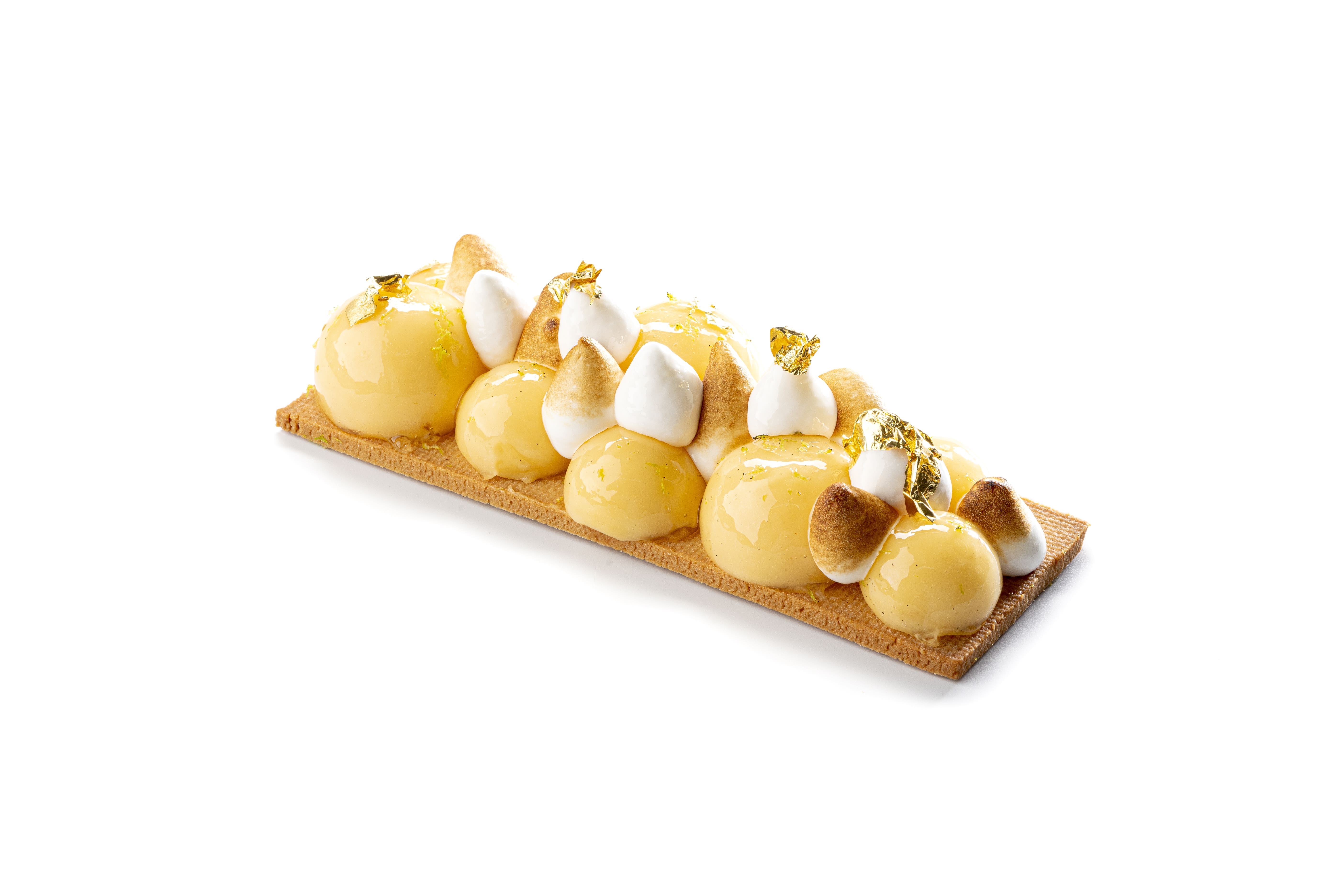 Lemon cream
Ingredients
Preparation

Cook the egg along with the sugar, the zest, the agar-agar and the lemon juice to 82°C.

Soak the gelatin leaves and add to the previous mixture.

Stir with the hand-held food processor and add the softened butter.

Mould the cream at a temperature of 40°C in spherical moulds and freeze.
Dough
Ingredients
Preparation

Mix all the dry ingredients together in the food processor using the dough paddle.

Add the butter straight from the fridge and mix in, when the mixture looks like breadcrumbs, add the egg.

When the dough is smooth and even, roll out to a thickness of 0.4 mm.

Freeze and cut out 12 x 4 cm rectangles.

Place between 2 sheets of Silpain and bake at 150°C for 35 min.
Meringue
Ingredients
Preparation

Gradually pour over the egg whites and whisk well in the food processor.

When the meringue reaches 30°C set aside for decoration.
Assembly
Glaze the lemon spheres with neutral gel and arrange irregularly on top of the sablé. Measure out peaks of Italian meringue and flambé.
Decorate with gold leaf plus lime and lemon zest.