Individual cake vanilla, apricot & hazelnut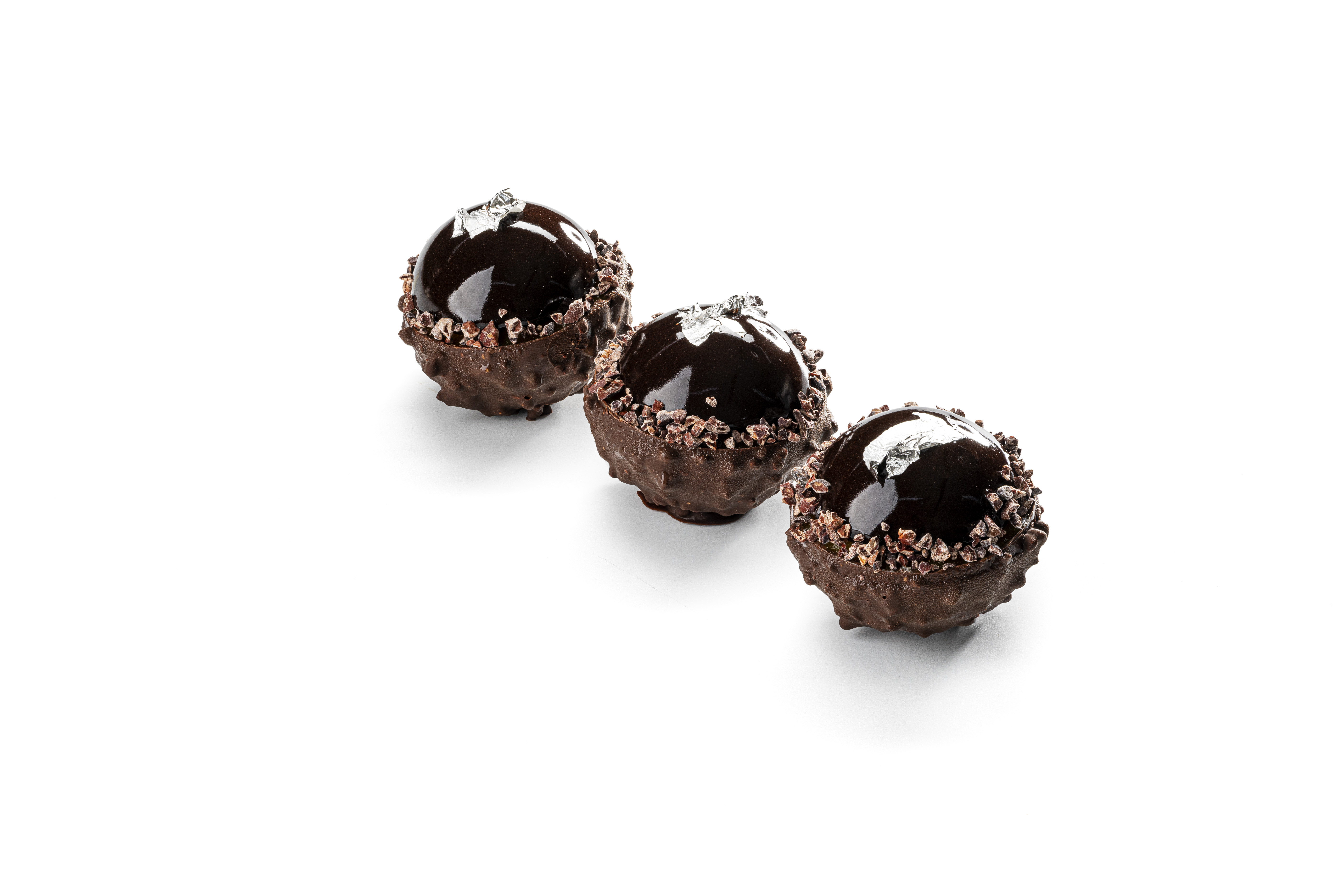 Hazelnut sponge cake
Ingredients
Preparation

Whisk the sugar with the egg yolks followed by the fats.
Whisk the egg whites with the brown sugar.
Mix everything together and add the dry ingredients. Spread out.
Bake at 170ºC for 30 minutes (in a 60x40 cm tin).
Mousse chocolate milk vanilla
Ingredients
Preparation

Make the crème anglaise with the cream, milk, egg yolks and gelatin leaves at 85ºC.
Emulsify with the chocolate.
At 24ºC add the frothy cream and pour out.
Creamy vanilla
Ingredients
Preparation

Flavour the milk with the vanilla and the zest for 24 hours.
Boil and strain over the white chocolate.
Emulsify and gradually add the cold milk to the food mixer.
Leave in the refrigerator for 24 hours and pour out.
Apricot passion compote
Ingredients
Preparation

Boil the purées, the sugar and the gelatin leaves.
Mix the juice with the diced apricot.
Mix and keep aside for assembly.
Assembly
Take a Mona Lisa dome (CHD-CM-21428E0-999), add a little vanilla cream to the bottom and then stick on a sponge disc.
Finish closing with apricot compote and freeze.
Place the milk chocolate mousse into a 5 cm diameter hemisphere mould, freeze and apply a black glaze coating.