Parisian chocolate flan
A TIMELESS CLASSIC, LIKE NEVER BEFORE (II)
The slightly bitter notes of the almond sablé biscuit and the delicate fruity nuances of the Maragda dark couverture result in a Parisian flan with a unique flavour and personality.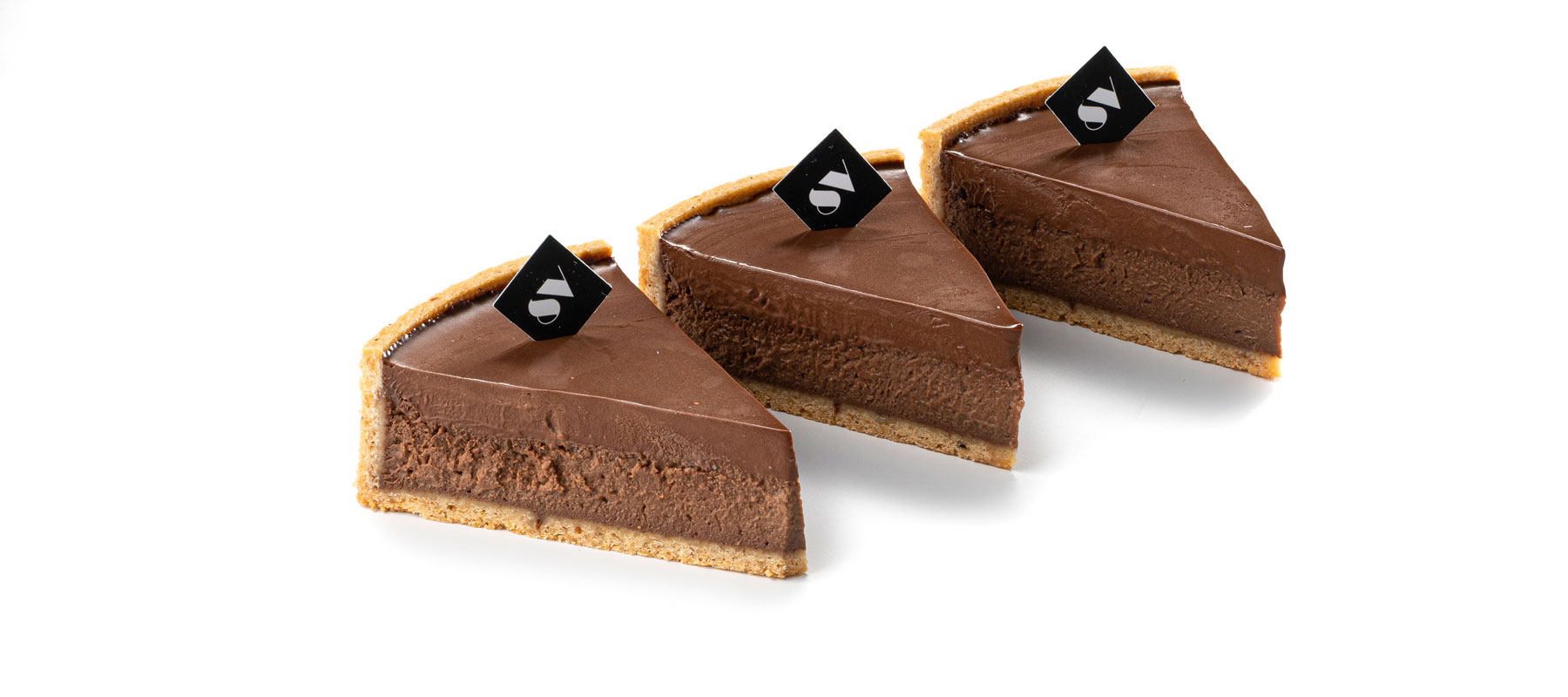 almond sablé biscuit
Ingredients
Preparation

- Cut the butter into cubes and keep in the freezer.
- Using the blender with the help of a spatula, mix together the icing sugar, weak flour, starch, powdered almond and salt.
- At medium speed, add the cut frozen butter to the mixture of solids and knead until you get a sandy texture.
- Mould in 20x4 cm rings, pre-cook for 20 minutes and keep aside.
jellied chocolate
Ingredients
Preparation

- Infuse the 750 g of milk with the orange.
- Mix the egg yolks with the starch and add the 250 g of cold milk.
- Pour the infused milk over the yolks and starch and mix.
- Strain again and cook the whole until it reaches boiling point.
- Outside the heat, add the chocolate in drops, it will melt with the residual heat of the cream.
- Pour into the mould with the previously precooked almond sablé biscuit and let it form a skin.
- Cook the whole at 180ºC for 80 minutes.
crème anglaise
Ingredients
Preparation

- Heat the cream and make a crème anglaise by cooking the whole at 84ºC, strain and add the previously hydrated gelatin sheets.
- Pour over the chocolate in drops and emulsify properly.
finish
- Once the flan is cold, apply the jellied crème anglaise and finish with a thin layer of neutral shine.