Tiramisu
A CHARLOTTE CAKE WITH A HEART OF MASCARPONE AND COFFEE
Just when we thought everything had already been invented... Lluís Costa surprises us with his original tiramisu recipe based on the traditional Charlotte cake with ladyfingers.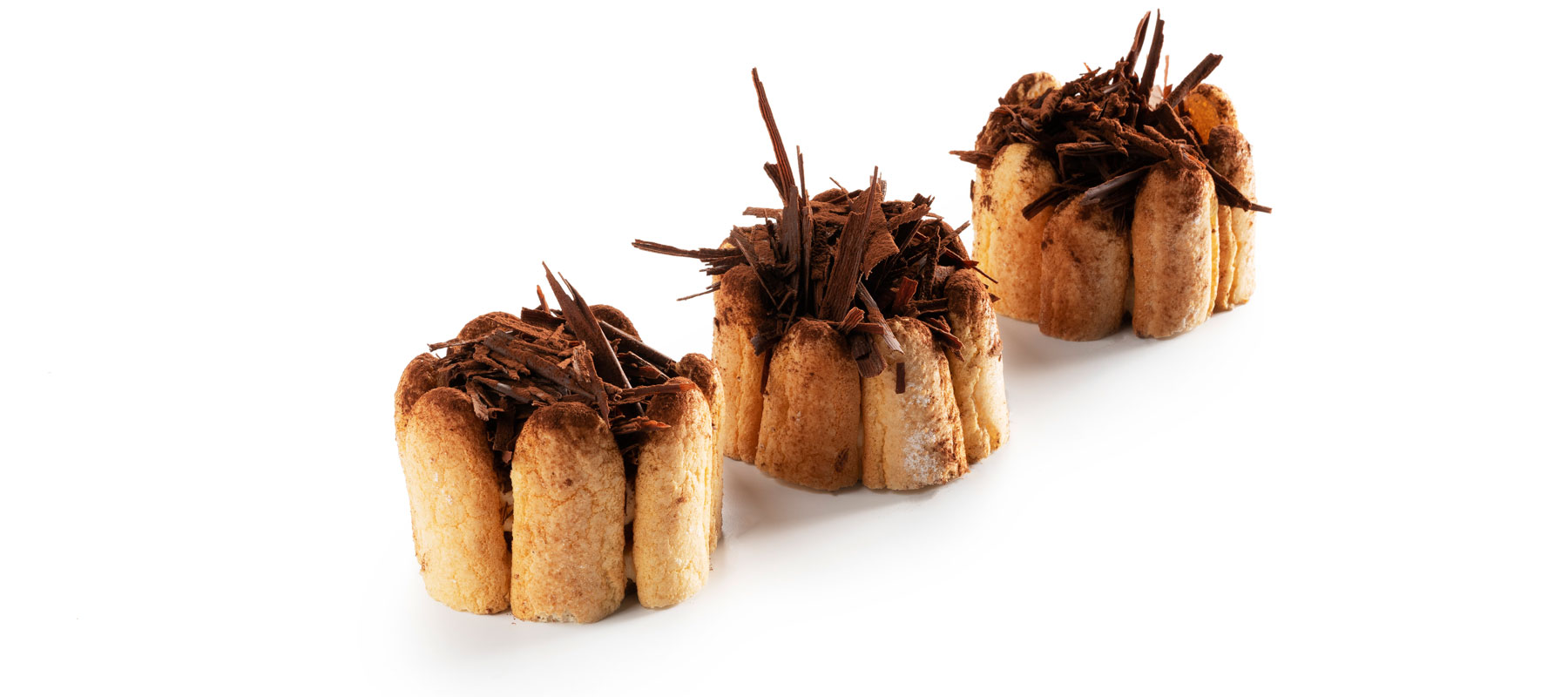 ladyfingers
Ingredients
Preparation

Beat together the egg whites and sugar, beat together the yolks and sugar.
Incorporate the egg whites into the yolks bit at a time, then the flour, sieved in from a height.
Finally, add the rest of the egg whites.
Divide into finger shapes, 10 centimetres long, dust with sugar and bake in the oven at 200 °C for approximately 8 minutes with the air hatch closed.
mascarpone mousse
Ingredients
Preparation

Boil the water and sugar up to 110 °C.
Pour the sugar syrup onto the yolks and beat.
Melt the hydrated gelatine and mix with the mascarpone.
Mix the mascarpone with the pâte à bombe and finally, incorporate the semi-whipped cream in two goes.
Leave to crystallise and assemble.
syrup
| Ingredients | Preparation |
| --- | --- |
| | Bring the two ingredients to the boil. |
assembly
Ingredients
Preparation

Place the ladyfingers, cut through the tip, in a ring with a diameter of 5 cm.
Align them vertically to create a supporting frame round the circumference.
Insert a ladyfinger disc soaked in coffee syrup.
Then pour in the mousse and add another layer of soaked sponge.
Top off with more mousse and finish with chocolate shavings and a dusting of cocoa powder.