Travel cake
A SWEET SOUVENIR
Sophisticated travel cakes. Sergi Vela presents his latest creation: a light, gluten-free sponge made from Ocumare 71.1 % chocolate and with a heart of orange compote.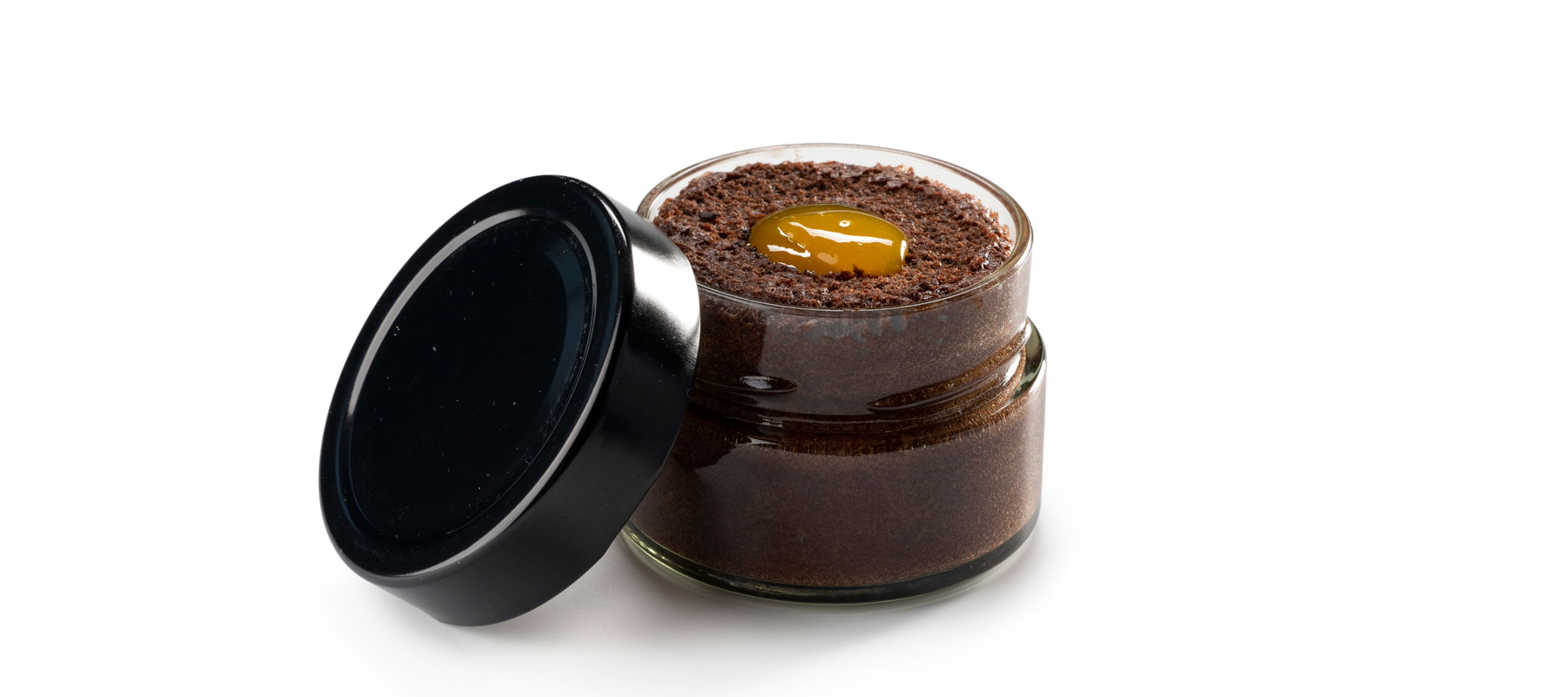 cocoa sponge
Ingredients
Preparation

Cocoa powder Selection 22

Beat together the egg whites and sugar.
Then blanch the yolks with the second sugar and the salt.
Make a ganache with the cream and the dark Ocumare chocolate.
Sift the cocoa and starch.
Mix together half the egg whites with the solid ingredients and yolks.
Once well mixed, add half the egg whites and the ganache.
Put 50 g into each pot and bake at 160 °C for 26 minutes.
orange compote
Ingredients
Preparation

Blanch the orange 8 times, changing the water each time.
Make a conventional jam at 105 °C.
Finally, add the lime and the passion fruit purée.
Blitz with the hand blender and pipe into place.
finishing touch
Once the sponge is baked, fill the centre with orange compote.