A heart for
sustainable chocolate
A heart for
sustainable chocolate
Van Houten works hard to put sustainability back on the menu. Through Cocoa Horizons, supervised by the Swiss Federal Foundation Authority, we are helping farmers build self-sustaining cocoa communities that protect nature and their children.
With training, financial incentives and empowerment programmes, Van Houten aims to make cocoa an attractive crop that enables communities in Africa and Latin America to thrive.
Enhance your brand, story, and customer relationship
Now more than ever, customers want to know the origins of their chocolate.They want to understand how cocoa is made. And what that means for local communities and the environment. Cocoa Horizons allows you to leverage our sustainable initiatives through your brand, increasing your value.
Productivity
helping farmers succeed in their everyday work. Helping them grow their business and improve their livelihoods.
Communities
we have a zero child labour policy and actively make sure all cocoa farming communities are trained to protect their children.
Environment
harvesting chocolate in a way that gives back to our planet. We are sequestering our carbon emissions while sourcing as much as we can in a sustainable way.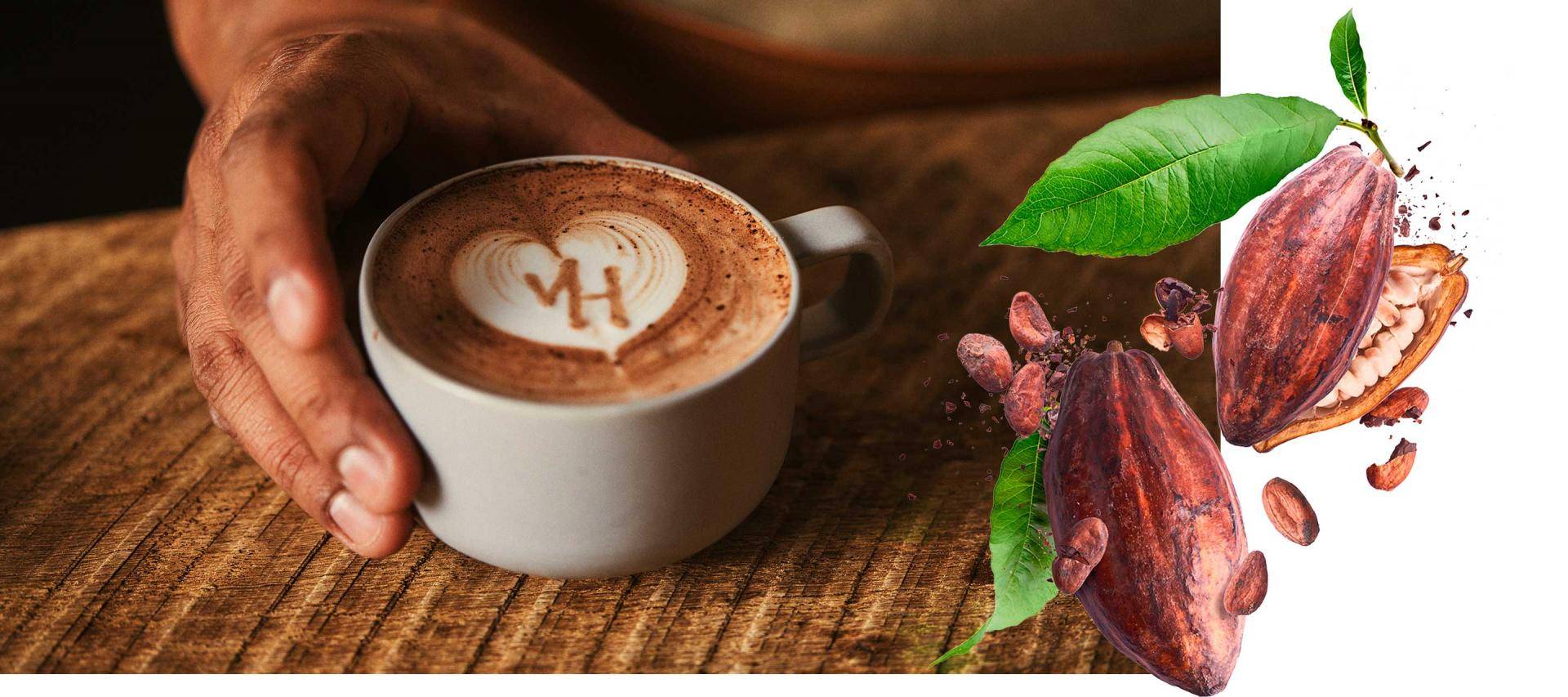 Cocoa Chronicles: relevance for your customers
Because sustainability doesn't just make ecological sense. It drives economic decisions, too. It helps your brand stand out. Through the Cocoa Chronicles, Van Houten translates our sustainability goals into relevant consumer stories for you.