Healthy growth, good profitability and strong cash generation
We are celebrating our 25-year anniversary with a return to healthy volume growth, surpassing the pre-pandemic chocolate volume of 2018/19 and clearly outperforming the market.
Fiscal year 2020/21 in brief
Sales volume up +4.6%, all Regions and Key growth drivers contributed

Sales revenue of CHF 7.2 billion, up +8.7% in local currencies (+4.6% in CHF)

Operating profit (EBIT) up +18.9%1 in local currencies (+15.4%1 in CHF) to CHF 566.7 million

Net profit up +24.2%1 in local currencies (+20.4%1 in CHF) to CHF 384.5 million

Strong Free cash flow of CHF 355 million

Confident on mid-term guidance2

Antoine de Saint-Affrique proposed as new member of the Board of Directors

Proposed dividend of CHF 28.00 per share, a payout ratio of 40%
1 Compared to prior-year Operating profit (EBIT) recurring and Net profit recurring.
2On average for the 3-year period 2020/21 to 2022/23: 5–7% volume growth and EBIT above volume growth in local currencies, barring any major unforeseeable events.
Related Downloads
Risk overview
The Group operates in the food industry and is exposed to a variety of risks and uncertainties. The Group's Enterprise Risk Management framework is designed to identify, assess and mitigate key risks by taking appropriate measures to ensure the achievement of the Group's objectives.
Overall responsibility for establishing, reviewing and adapting the company-wide governance, risk management, compliance and control processes lies with the Board of Directors (the Board). The Board has delegated responsibility for evaluating the Group's risk and control environment to the Audit, Finance, Risk, Quality & Compliance Committee (the AFRQCC).
Implementation and execution of the risk management processes is delegated to the Executive Committee (the ExCo) and its regional and functional management.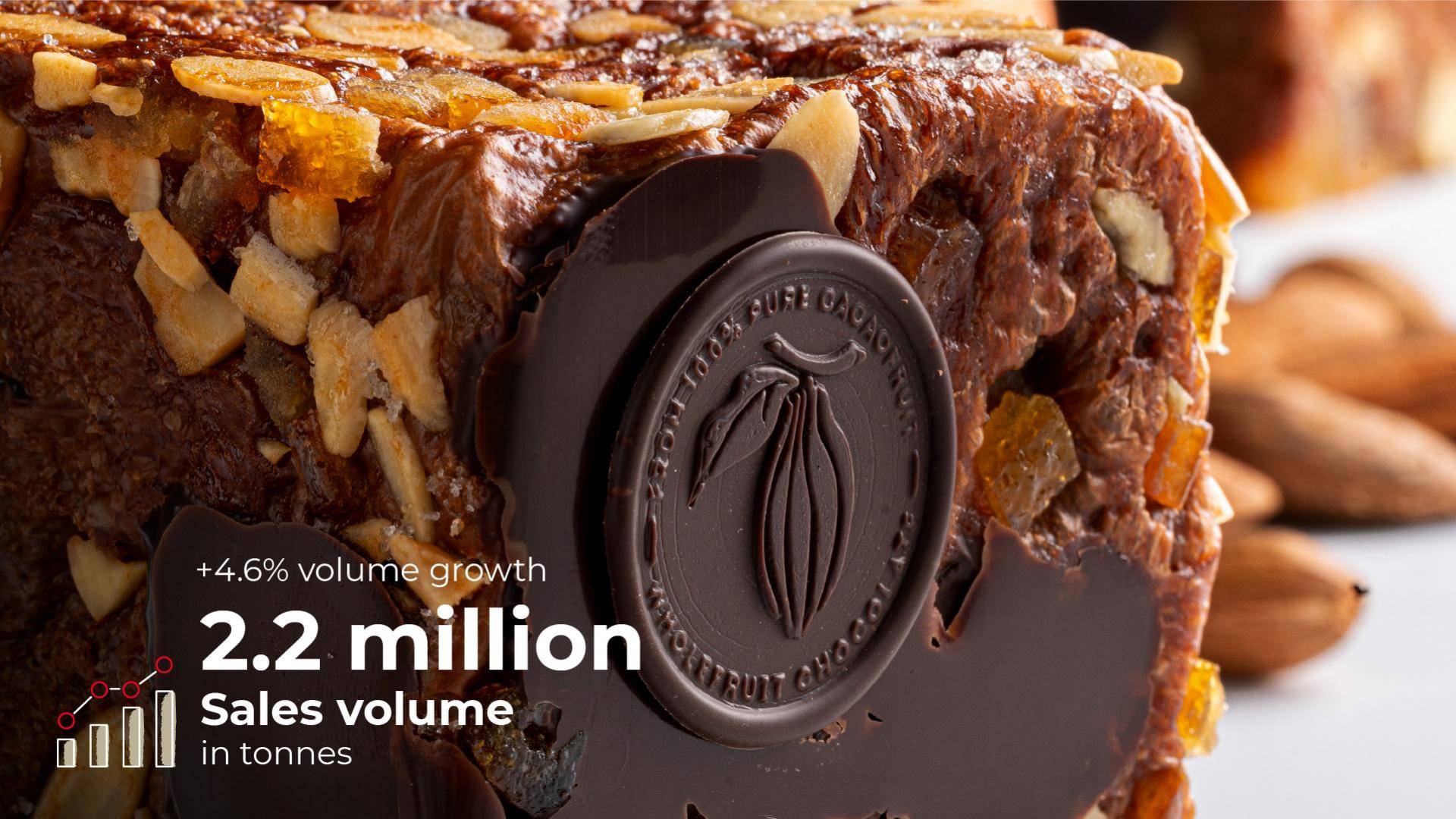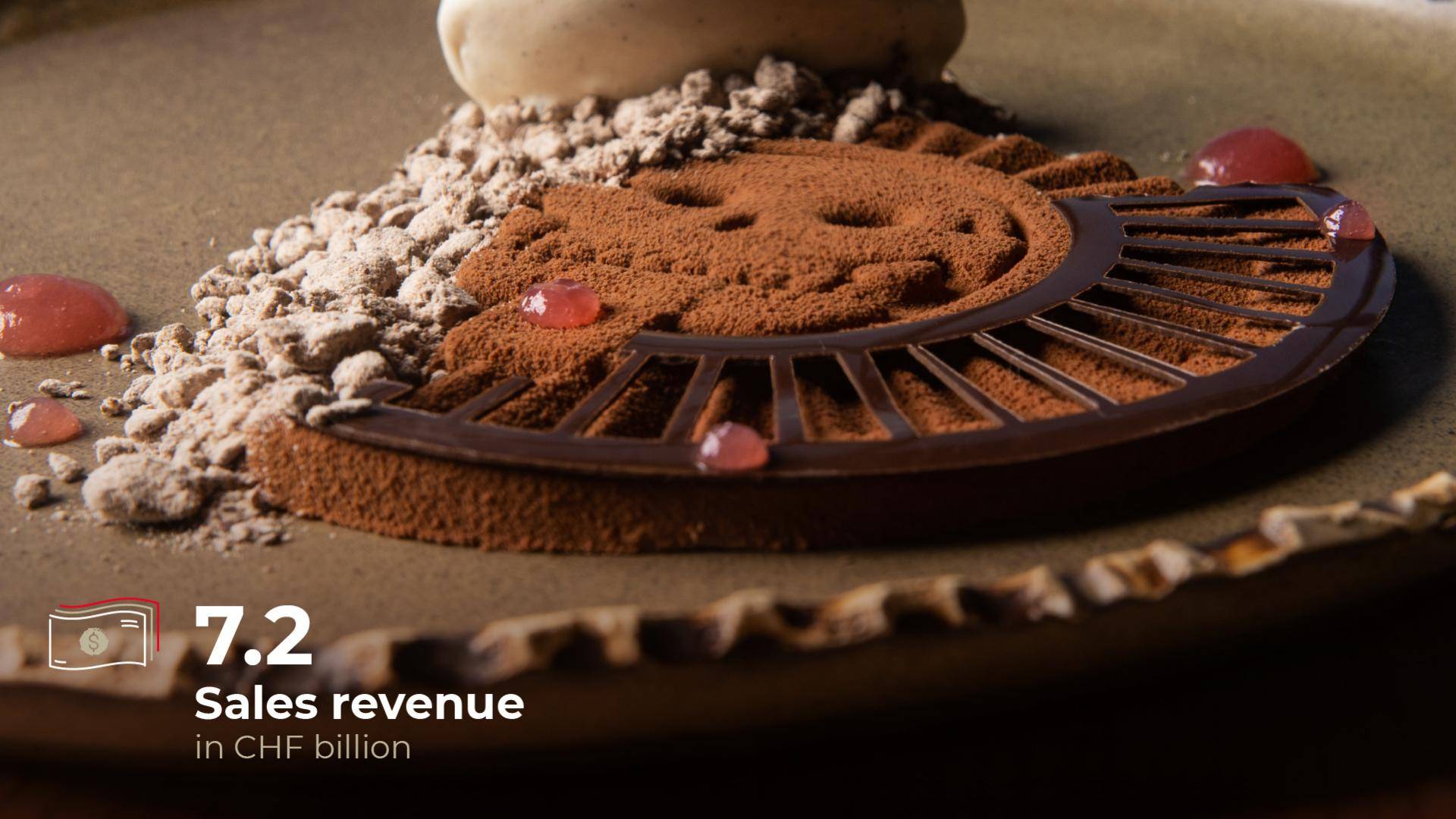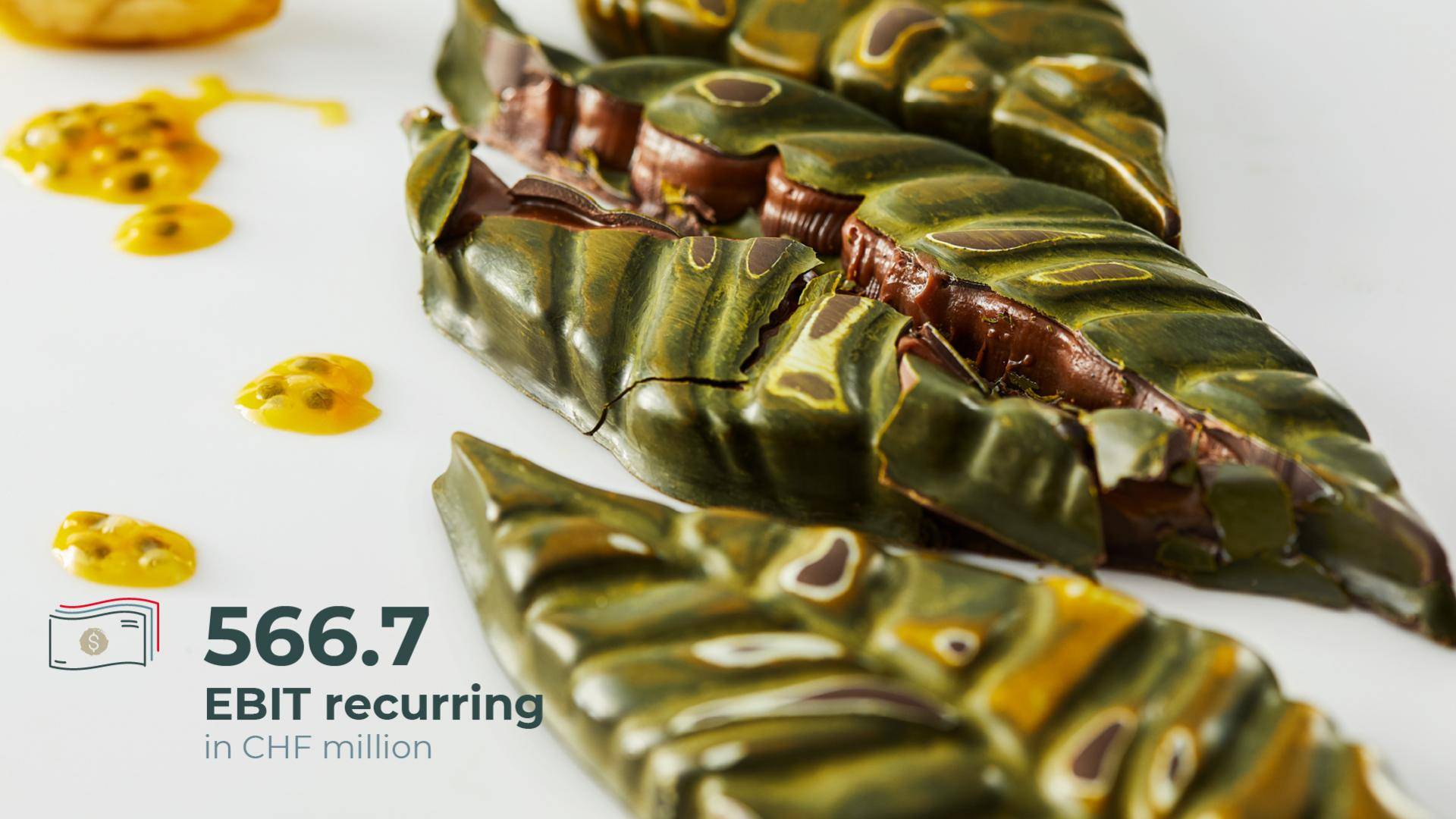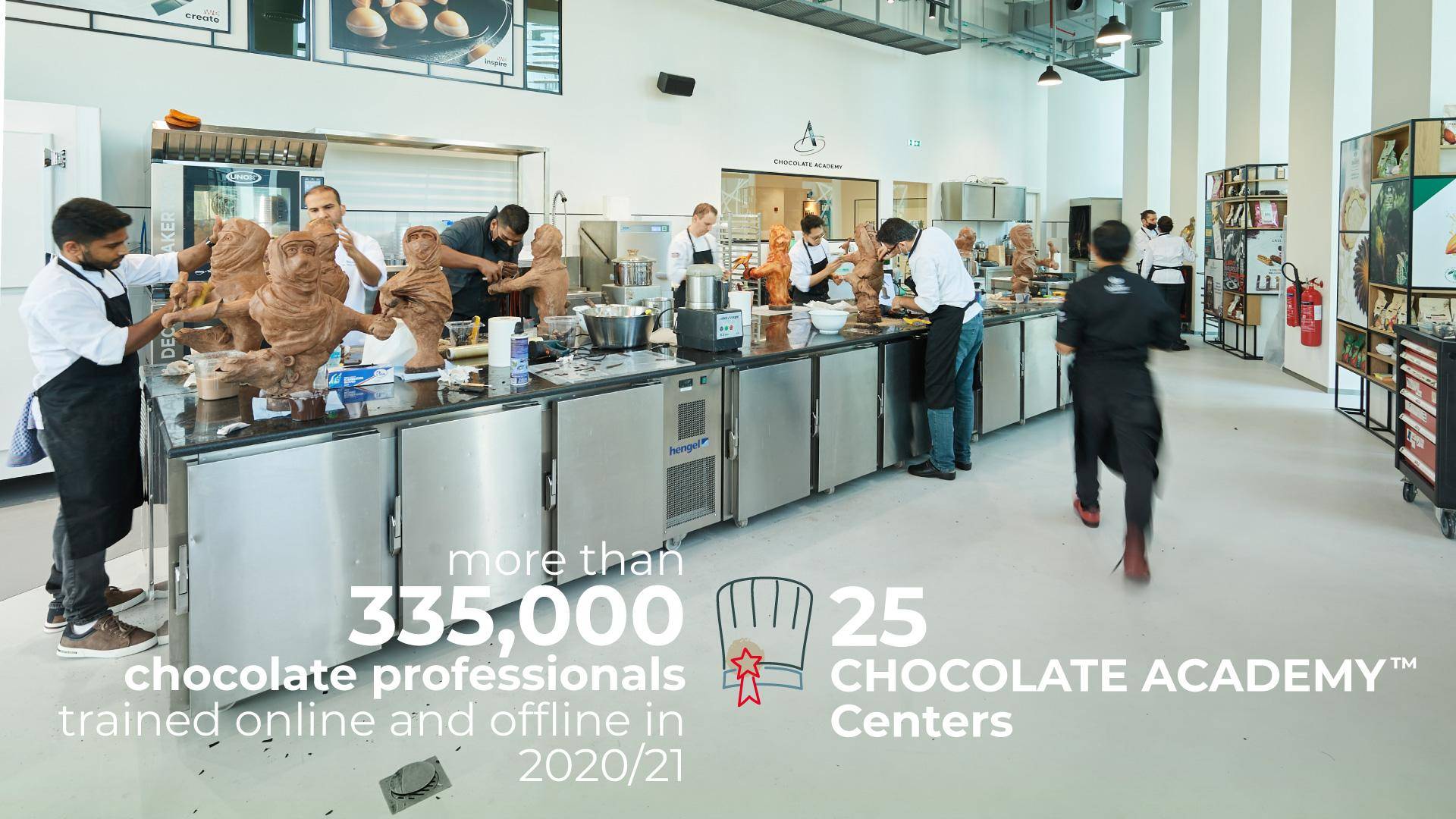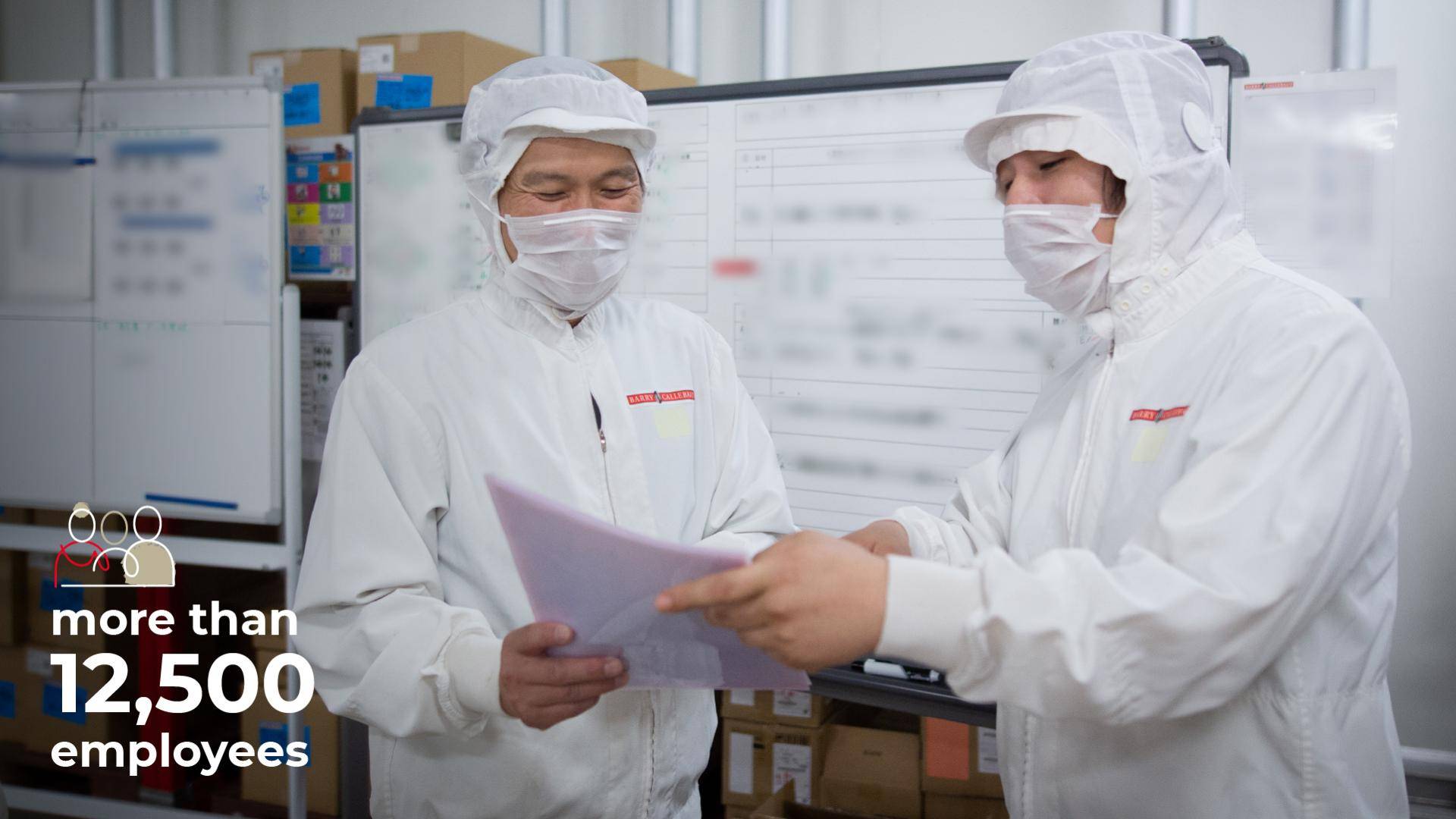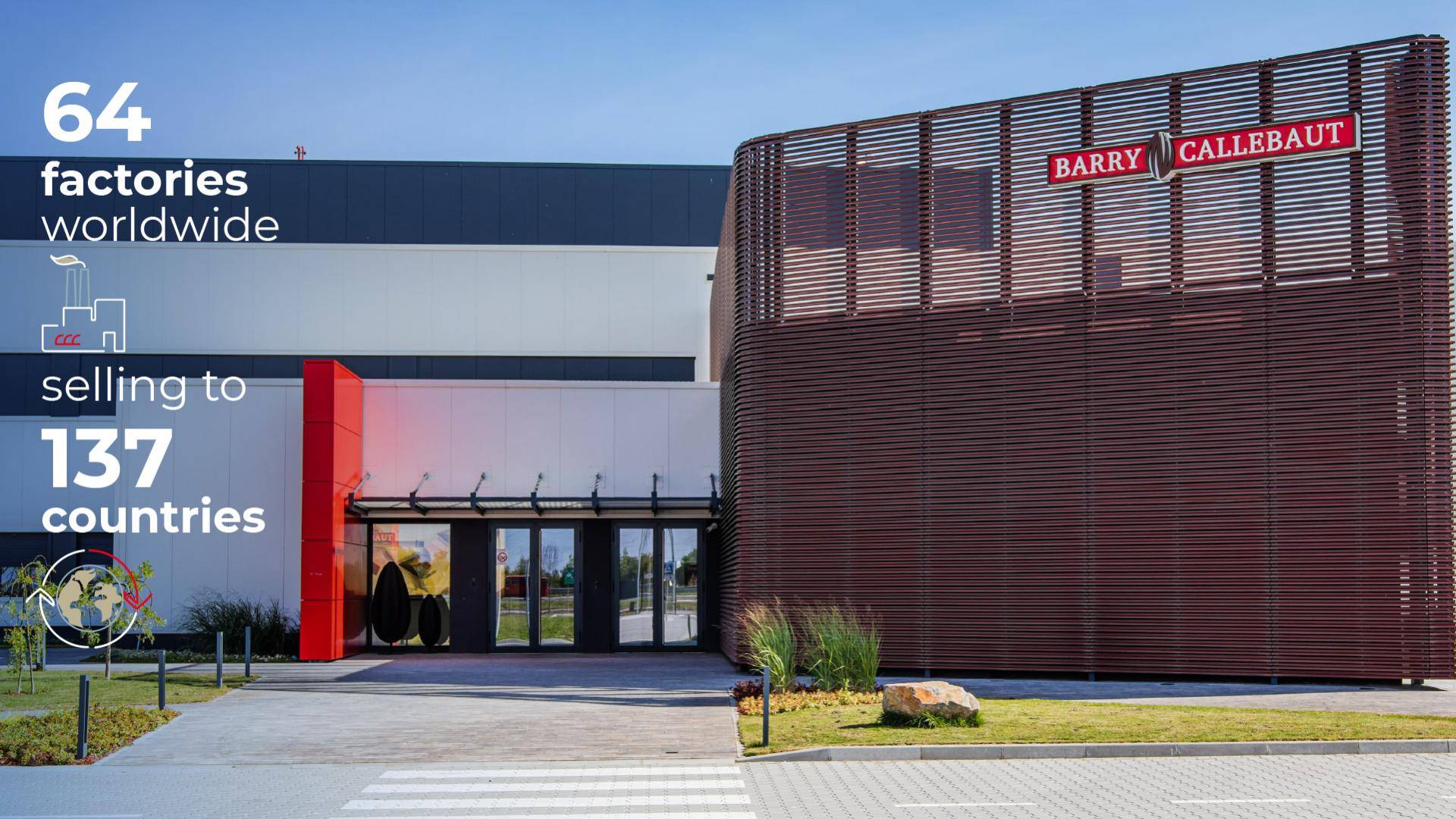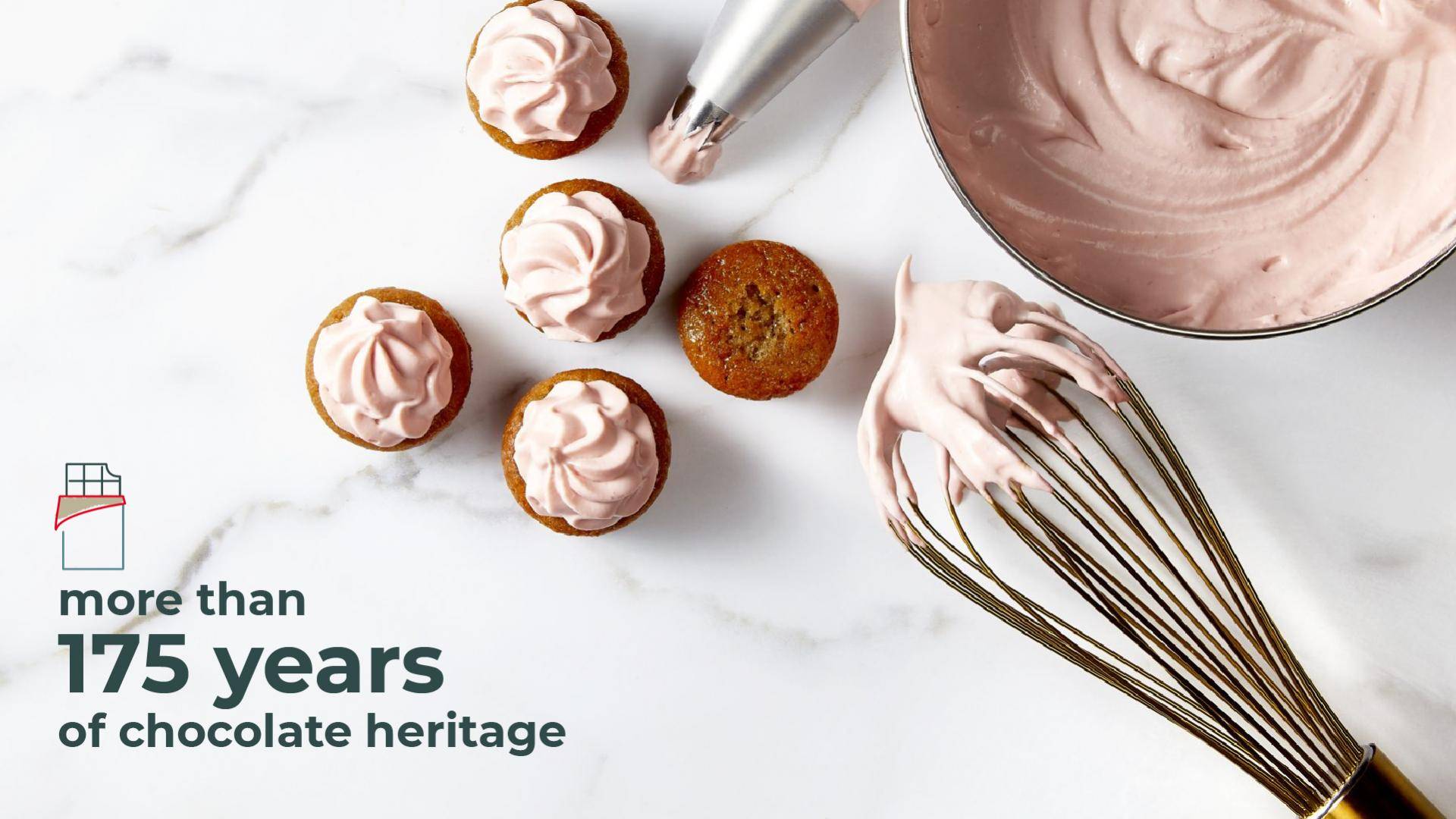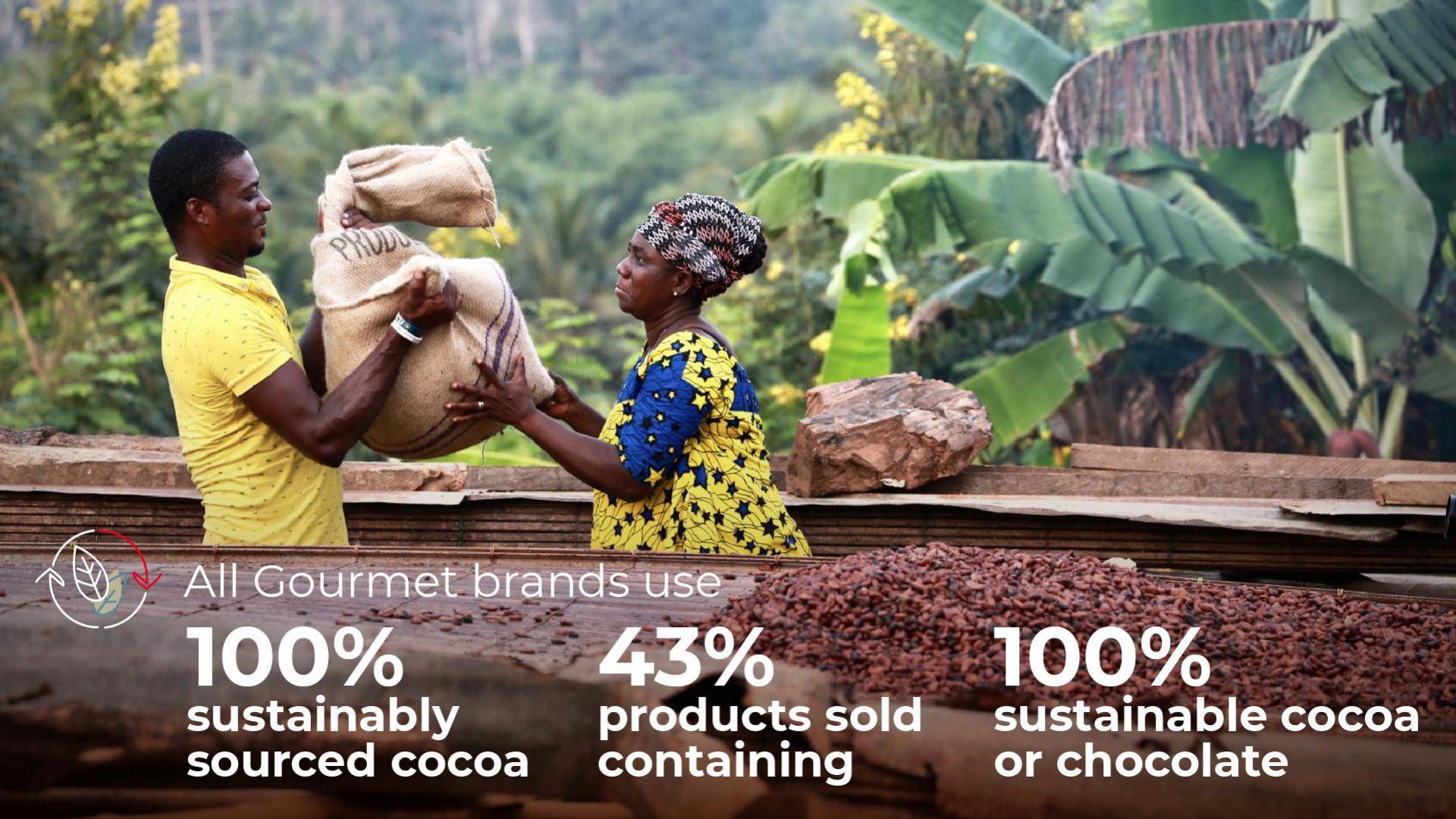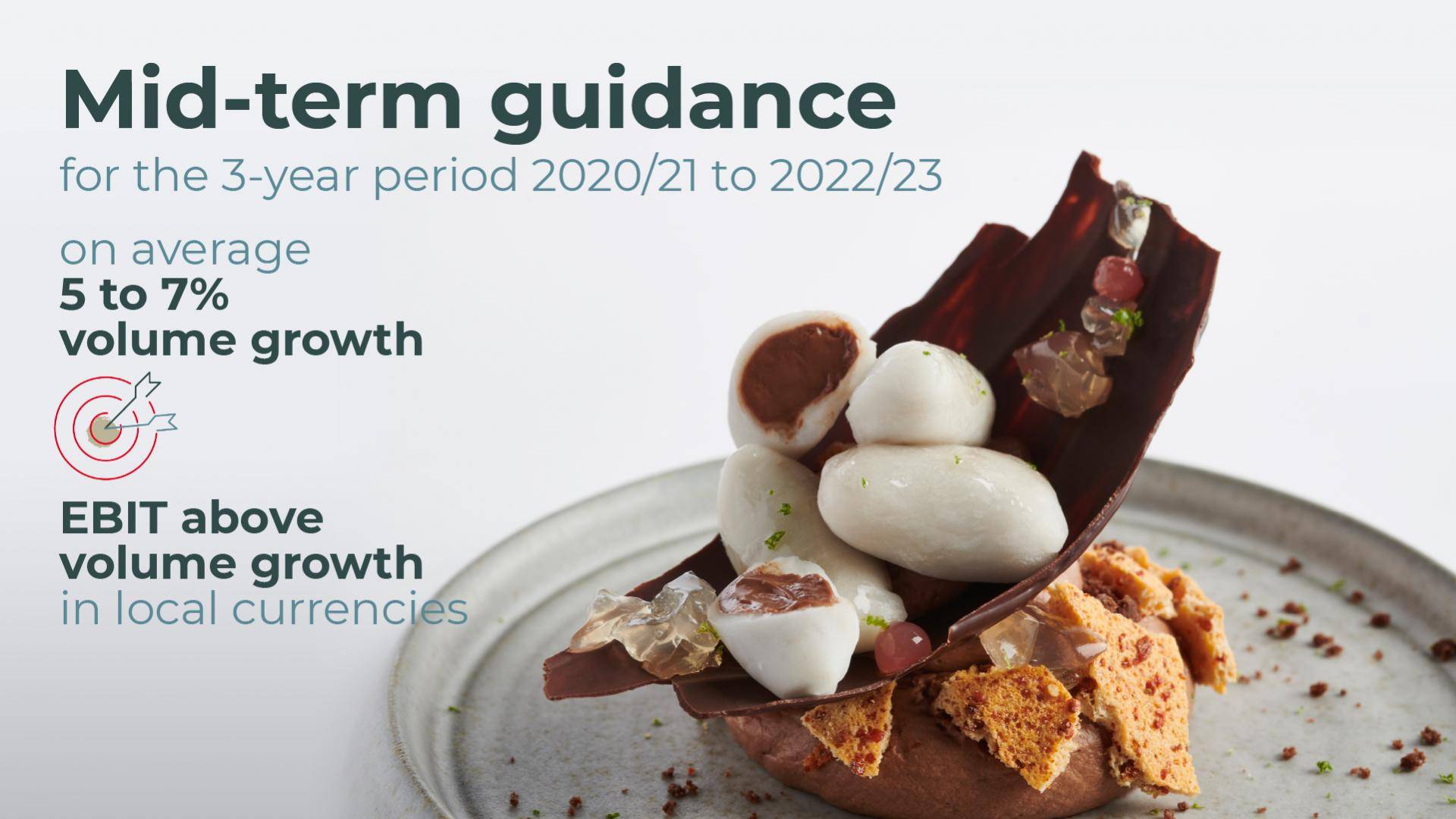 Our strategy
Barry Callebaut aims to consistently outperform the global chocolate and cocoa market. This ambitious long-term strategy is based on four pillars: Expansion, Innovation, Cost Leadership and Sustainability.
Related Downloads
This year marks the 25-year anniversary of Barry Callebaut. From its beginning, Barry Callebaut has been dedicated to sustainability, which constitutes one of our four strategic pillars. In 2016 we launched Forever Chocolate, our bold plan to make sustainable chocolate the norm by 2025. Since we started our journey, we have been driven to make sustainable chocolate the norm, even though we were clear that we did not have all the answers to achieve our goals. It is a road which we are still travelling on. However, as we look back over the past five years we see there has been a progressive scaling up in our activities and continued partnering with societal and industry stakeholders to create tangible impact on the ground.
Related Downloads
You might also be interested in: