CARMA® Lavender orange bonbon
Create colourful flowery, fruity bonbons with a twist, combining an exquisite ganache made of CARMA® Couverture Dark Padera 55% and orange with a tasty lavender jelly. 
SHELF LIFE: 6 weeks 
CONSERVATION:18-22°C 
COMPONENTS: 2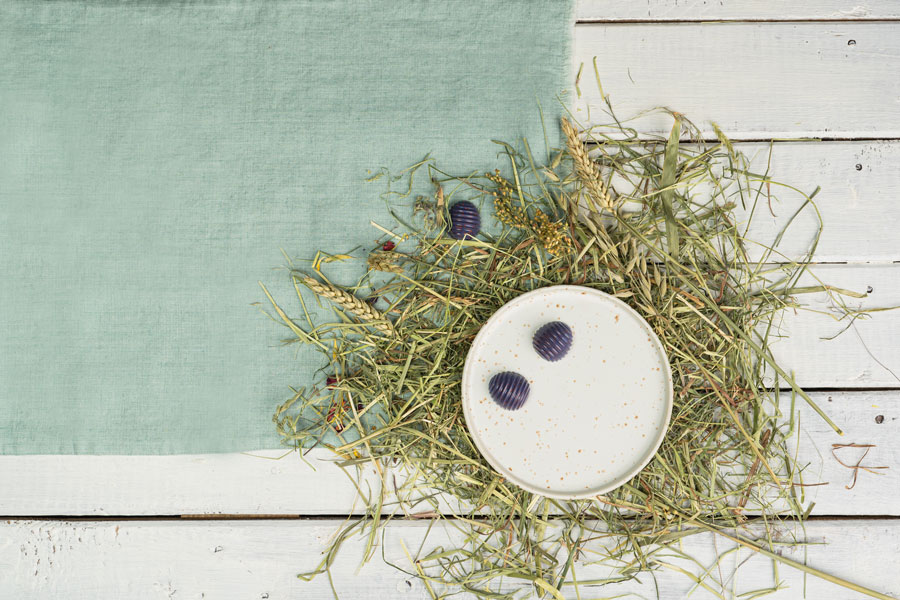 LAVENDER JELLY
Ingredients
Preparation

Melt all ingredients and combine well, fill in a piping bag and let cool to 25°C.

Bowl
Saucepan
Piping bag
Spatula
ORANGE GANACHE
Ingredients
Preparation

Bring cream and orange zest to a simmer. Let steep for about 10 minutes, sieve and rescale to ensure the right amount of liquid is still present and add more if necessary.

Bring the infused cream with sugar to a boil and set aside to cool to 40°C.

Melt the couverture to 35°C. Combine all ingredients, including butter, with the hand blender. Let cool to 28°C before further use.

Saucepan
Handmixer
Mixing bowl
STRUCTURE AND DECOR
Clean and polish the molds. With a brush sprinkle pre-crystallised yellow colored cocoa butter into the mold.
Color cocoa butter with purple fat based color and pre-crystallise. Evenly spray the molds with the cocoa butter. Before casting spray with a thin layer of white coloured pre-crystallised cocoa butter. Cast with CARMA® Dark Padera. Leave to set before piping a small amount of the jelly (2g) into the bottom of the mold. Carefully pipe in the ganache at 28°C. Leave to set for several hours before closing and breaking out of the mold.
Brush
Air gun
Microwave
Bonbon mold
Piping bag
Spatula