CARMA® advocaat bonbons
A fine Advocaat vanilla ganache covered in velvety, soft melting CARMA® White Nuit Blanche Couverture, makes these colourful eggs a very special Easter treat.
SHELF LIFE: 6 weeks
CONSERVATION: 18°C - 23°C
COMPONENTS: 2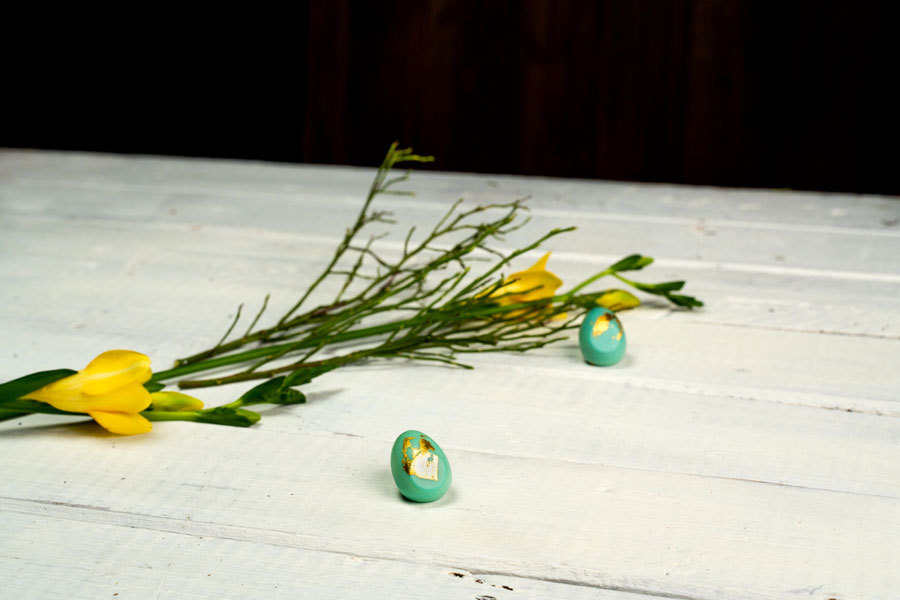 Advocaat vanilla ganache
Ingredients
Preparation

Bring the cream together with the sugars to a simmer, add Advocaat. Scrape the vanilla inside. Melt couverture to about 35°C. Sieve cream-sugar-Advocaat mixture over the couverture, with a hand blender mix to emulsify.

Bowl
Saucepan
Hand Blender
Structure and Decor
Clean and polish the molds.
With the help of a small brush, lay a small piece of gold sheet into the mold.
Prepare any colored cocoa butter,shown here in pink and turquoise, by pre-crystallising the cocoa butter.
Spray the molds evenly with the help of an air gun. Leave to set before casting with CARMA® White Nuit Blanche couverture.
Pipe the ganache at 27°C, leave the ganache to crystallise before closing the bonbons and sticking together.
Small brush
Air gun
Piping bag