CARMA® Dark Padera Raspberry Bonbon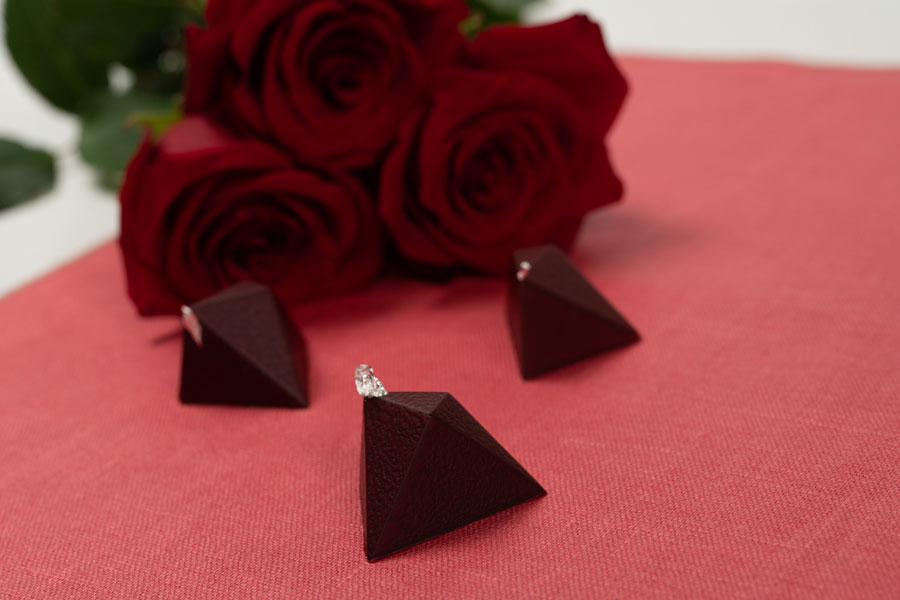 Raspberry Jelly
| Ingredients | Preparation |
| --- | --- |
| | Bring the puree, raspberry spirit, sugar and agar agar to the boil. Add the soaked gelatin and refrigerate. |
CARMA® Couverture Dark Padera 55% Raspberry Ganache
Ingredients
Preparation

Heat the cream, raspberry puree, sorbitol, glucose and butter to 80°C.
Pour over the couverture and homogenize.
Let cool down to approximately 28°C before piping into the hollow bonbon shells.
Structure and Decor
Prepare the bonbon shells by filling cleaned and polished molds with CARMA® Dark Edelbitter 70%. When the chocolate sets completely, fill with the praline hollow shells with the CARMA® Dark Padera 55% Raspberry Ganache and allow to crystallise for approx. 8 hours before closing the bonbons. Place them in the fridge for about 15 minutes before unmolding. Spray the bonbons with a layer of pre-crystallised red colored cocoa butter. Decorate with silver leaves on top.