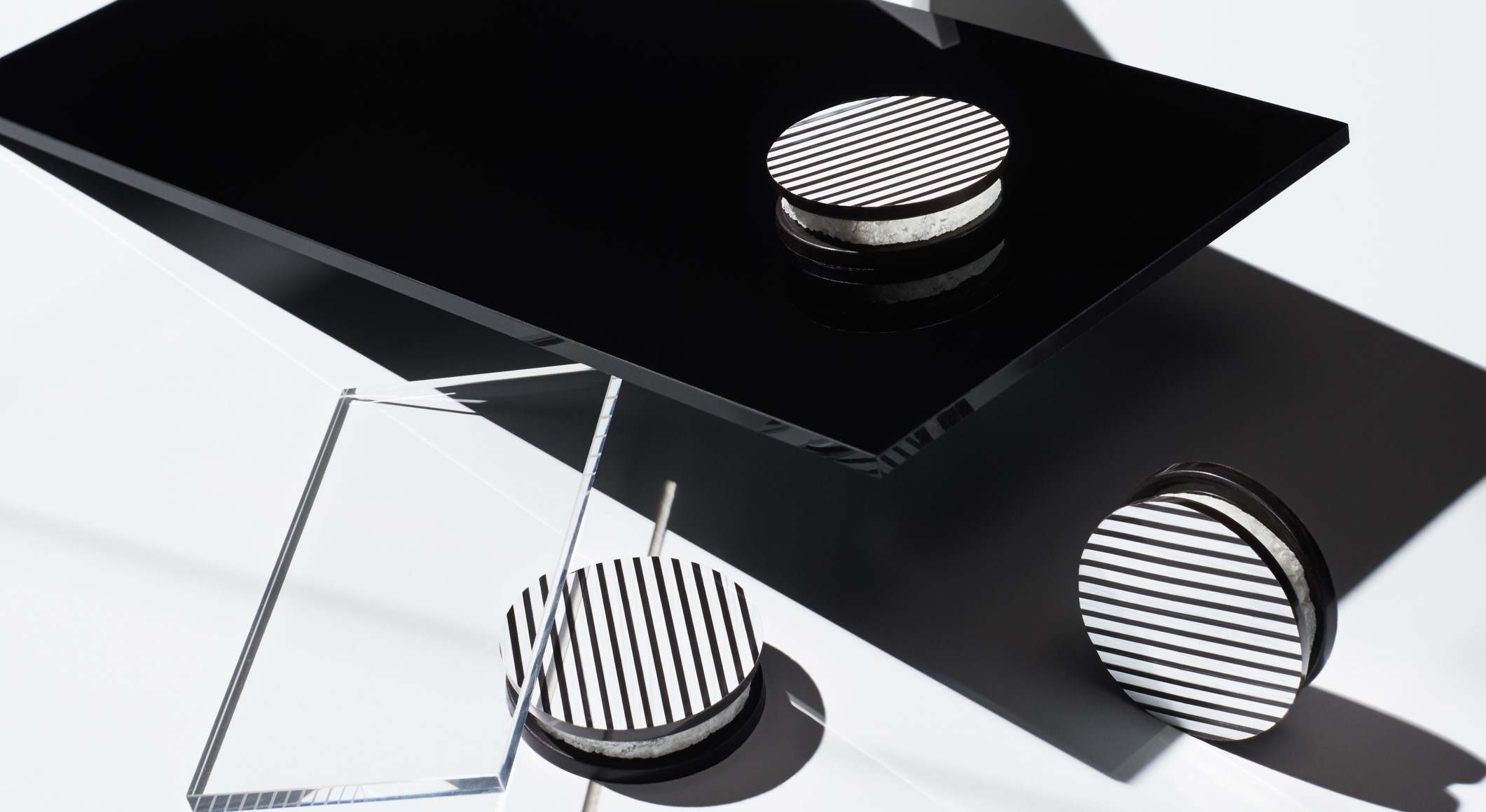 Chocolate coins
| Ingredients | Preparation |
| --- | --- |
| | Pre-crystallize the Black Zabuye couverture and prepare separately some pre-crystallize white couverture with cocoa butter and white colour . Pour an extremely thin layer of white couverture on a plastic. Create the white lines using a notched trowel and cover with 3mm thick Black Zabuye couverture. Cut out 4cm round coins and let crystallize flat. Use the coins as shown in the picture. Prepare 90 coins to be able to produce 45 pieces at the end. |
Coconut biscuit
Ingredients
Preparation

Combine the warm butter with the invert sugar, whisk until well combined.

In the bowl of a standmixer combine powdered sugar, flour, coconut, baking powder, egg white and the butter with the paddle attachment and once well combined add the butter-sugar mix.

Spread on a baking sheet and bake at 160 °C for about 12 minutes.
Black Zabuye Ganache
| Ingredients | Preparation |
| --- | --- |
| | Heat cream, inverted sugar, glucose and sorbitol powder to 40°C. Pour over melted couverture (35°C). Add soft butter and homogenize well with a mixer. Leave to cool to 28°C, then pipe into prepared CARMA® egg molds. Leave to crystallize overnight, seal with pre-crystallized couverture. |