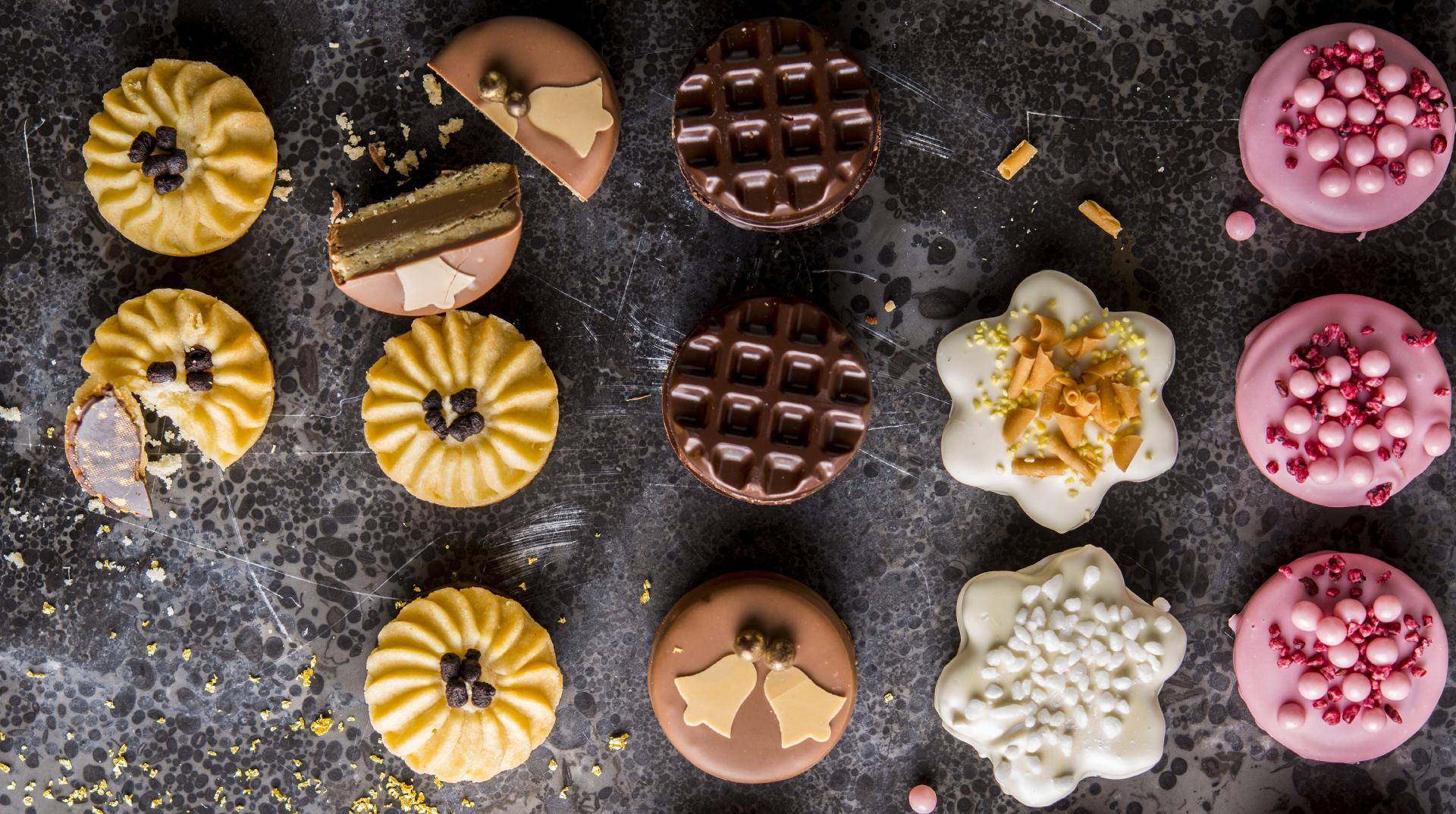 IBIE 2019
Booth 1337
Saturday, September 7, 2019 - Wednesday, September 11, 2019
From 8:30am to 3:00pm
Event information
Event info

IBIE - The International Baking Industry Exposition - is the largest, most comprehensive baking industry event in the Western Hemisphere, as it gathers baking industry professionals from around the world and from every segment. The expo showcases the latest industry trends and innovations and connects global top professionals to help exchange ideas and improve efficiencies. Visit the BC Studio during the event to sample great ingredients from a variety of our brands, including Mona Lisa and Gertrude Hawk Ingredients.

Address

3150 Paradise Rd, Nevada 89109, United States

Date

Saturday, September 7, 2019 - Wednesday, September 11, 2019

From 8:30am to 3:00pm
What to expect from Barry Callebaut at IBIE 2019:
Taste and explore our latest innovations, as well as our most popular ranges of exceptional Barry Callebaut ingredients.
Inspiring bakery creations will be displayed throughout the BC Studio.  
Visit us each day to uncover the chocolate and cocoa experiences of tomorrow.
When & Where?
September 8-11, 2019
Las Vegas, Nevada
Booth #1337
Keep reading and discover the full itinerary!
Sunday, September 8
INSPIRING BAKERY CREATIONS
from 9:00 am to 1:00pm
Visit the BC Studio for the unveiling of our latest innovation 
from 1:00 pm to 5:00 pm
Visit BC Studio for bakery experiences featuring ruby and Gertrude Hawk Inclusions
GUIDED TASTING EXPERIENCES
from 11:30am to 11:45am & 3:00 pm to 3:15 pm
 

INSPIRE, INNOVATE, INDULGE! - CHOCOLATE TRENDS

from 11:00am to 12:00pm

Chocolate lovers get ready to indulge in Barry Callebaut's view on premium trends in today's market and the world of chocolate and bakery!
Learn from Market Segment Development Manager, Bakery/Pastry, Marit Allen.
 
Monday, September 9
INSPIRING BAKERY CREATIONS
from 9:00am to 1:00pm
Visit the BC Studio for bakery experiences with ruby and Gertrude Hawk Inclusions
from 1:00 pm & 5:00 pm
Visit BC Studio for bakery experience with our new innovation
GUIDED TASTING EXPERIENCES
from 11:30am to 11:45am & 3:00 pm to 3:15 pm
INSPIRING BAKERY CREATIONS
from 9:00 am to 1:00pm
Visit the BC Studio for the unveiling of our latest innovation 
from 1:00 pm to 5:00 pm
Visit BC Studio for bakery experiences featuring ruby and Gertrude Hawk Inclusions
GUIDED TASTING EXPERIENCES
from 11:30am to 11:45am & 3:00 pm to 3:15 pm
Wednesday, September 11
INSPIRING BAKERY CREATIONS
from 9:00 am to 1:00pm
Visit the BC Studio for the unveiling of our latest innovation 
from 1:00 pm to 5:00 pm
Visit BC Studio for bakery experiences featuring ruby and Gertrude Hawk Inclusions
GUIDED TASTING EXPERIENCES
from 11:30am to 11:45am & 3:00 pm to 3:15 pm