Haskap
TIPS & TRICKS
The mould I've used to create this chocolate bonbon is better to mold using a piping bag to avoid having too many air bubbles in the mold cavities. 
INSPIRATION
Camerise is a red sweet fruit with a powerful taste profile. Great to match with the Evocao chocolate. 
TASTE
Fruity & Acidic
TEXTURE
Semi soft
AW
0,88
SHELFLIFE
Short
YIELD
72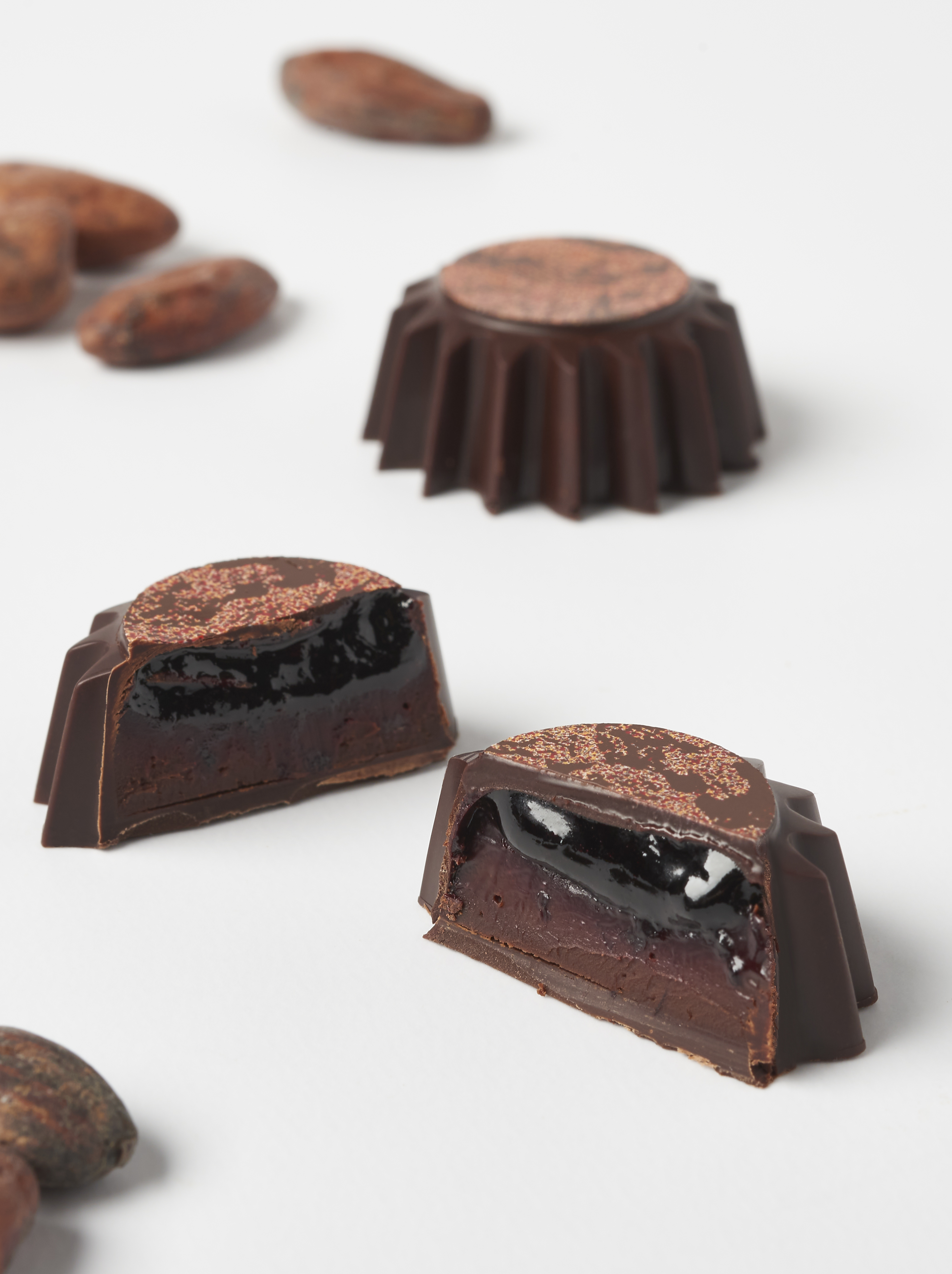 Camerise Marmelade
Ingredients
Preparation

Warm the camerise and glucose together.
Dry mix the maple sugar and pectin. Add to the previous part.
Cook at 102°C.
Mix with an immersion blender and leave to cool down, covered with plastic film.
Oat Milk Evocao Ganache
Ingredients
Preparation

Boil the oat milk, glucose, honey, and sugar together.
Add the chocolate and mix with an immersion blender.
Pre-crystallize the ganache at 33°C before using.
Assembly
Prepare the magnetic mold with a transfer sheet.
Spray the sheet with some tempered red, yellow and white colored cocoa butter. After setting, fix the transfer sheet into the magnetic mold.
Mold with the crystallized Evocao™ WholeFruit Chocolate and leave to set.
Pipe a small layer of the haskap marmelade in the bottom of the chocolate shell.
Pipe the ganache on top until 2-3 mm from the edge.
Leave to harden at 10°C. and close with crystallized Evocao™ WholeFruit Chocolate
Cool at 10°C and unmold carefully.