Profiteroles
This recipe teaches you the ins and outs of making deliciously airy cream puffs, or choux à la crème if you will, and filling them with a heavenly smooth pastry cream, or crème pâtissière as the French like to call it.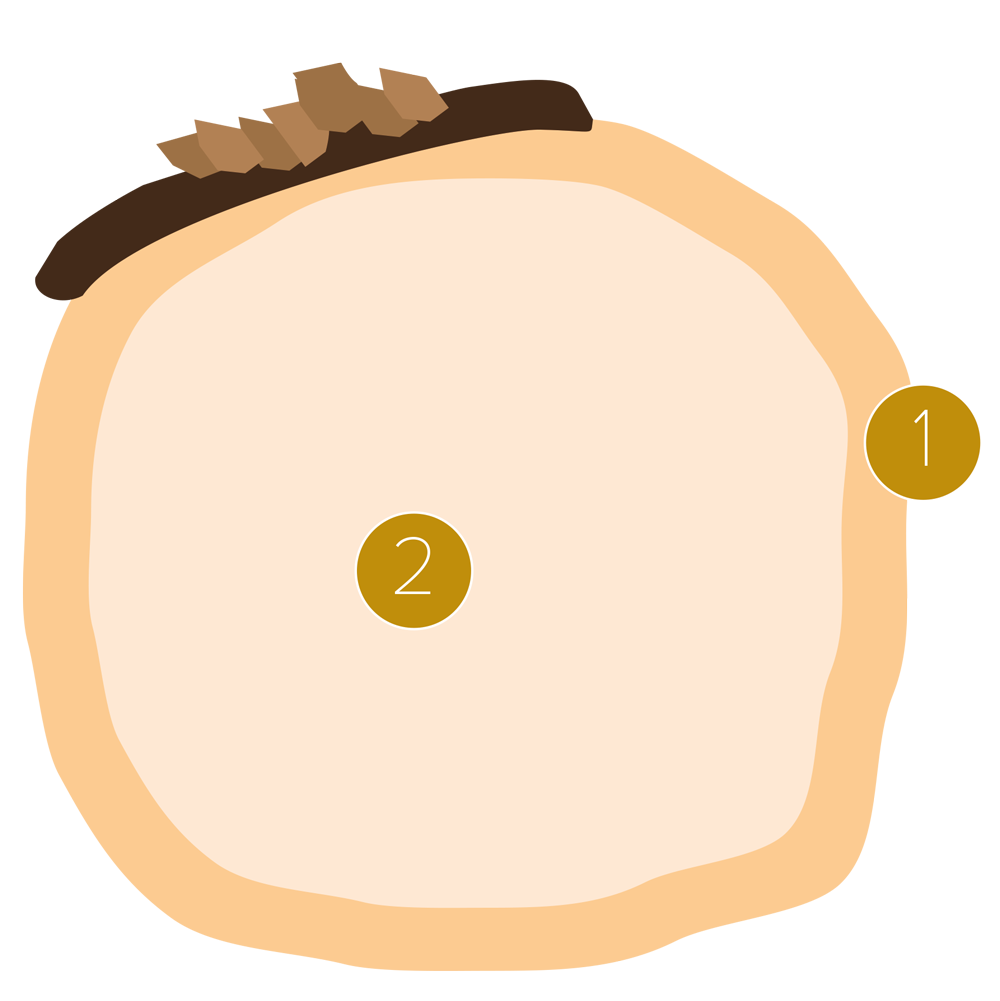 Choux pastry
Ingredients
Preparation

Boil together and remove from heat.

Add to milk mixture and mix until smooth. Put back on the heat for 2-3 minutes and stir until dry. Add to stand mixer.

Add bit by bit to previous mixture. Mix in stand mixer at medium speed.

Fill smooth-nozzled piping bag with choux batter. Pipe small balls with a diameter of 3-4 cm. Bake for 20 minutes at 190°C.
Confectioner's cream
Ingredients
Preparation

Mix together.

Bring to a boil and pour over egg mixture. Put back on the heat and cook into a thick cream under continuous stirring. Remove from heat.

Fill smooth-nozzled (diameter 6 mm) piping bag with cream. Cut small hole in bottom of choux pastry with knife or nozzle. Pipe in cream and clean choux bottom.