Buttercream
Uses: Made for a cake application, great for icing, piping and filling.

Tips: If the buttercream will not be used right away, it should be refrigerated and then re-blended before use. Using a food processor such as a robot coupe helps to get the buttercream emulsified properly for use.

What is the best cocoa powder? Plein Arôme

Why? Plein Arôme follows through with a nice, smooth texture in the buttercream and has a subtle round chocolate flavour at the start while intensifying during the tasting. Some almond fruit notes come through with a gentle bitterness.

Scientific recommendations: Use high-fat cacao powders for buttercream. The whole milk and the butter combined with the high-fat Plein Arôme powder(22/24) provide a delicate creamy texture.
Emulsify fully when making and before use.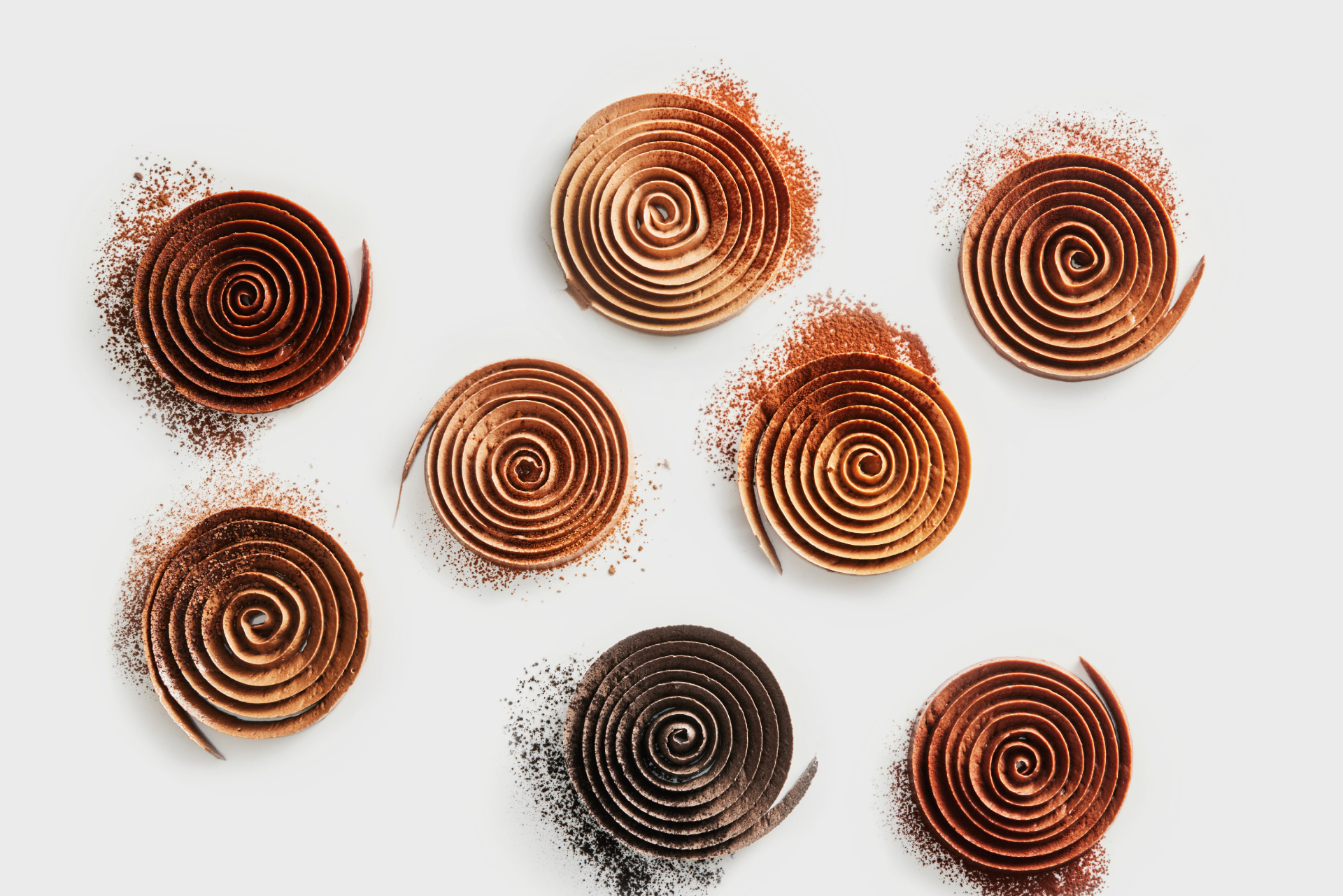 Italian Meringue
Ingredients
Preparation

Pour 30 g of water

Add 160 g of sugar

Heat up at 121°C

While the sugar is warming up, add 80g of egg white inside a mixer with the whisk attachment.


Start mixing at low speed when the sugar is at 112 °C

Pour the sugar at 121°C over the egg white, increase the speed at maximum capacity until the meringue is at 50°C.

Reserve the desired amount
Buttercream
Ingredients
Preparation

Make an anglaise with the milk, cacao and sugar #1 along with the egg yolks blended with sugar #2.

Let the anglaise cool to 30 degrees Celsius.

Blend the softened butter into the anglaise and homogenize. This is done well in the food processor.

Next, add in the Italian Meringue and blend to homogenize.