Arriba chocolate mousse, yoghurt sponge and lime crumble
If you're looking for a new take on chocolate mousse, then this easy recipe is definitely worth trying. The intensity of the Single Origin milk chocolate Arriba works really well in mousse. The yoghurt sponge and lime crumble add some lovely textures enhancing the sensory experience.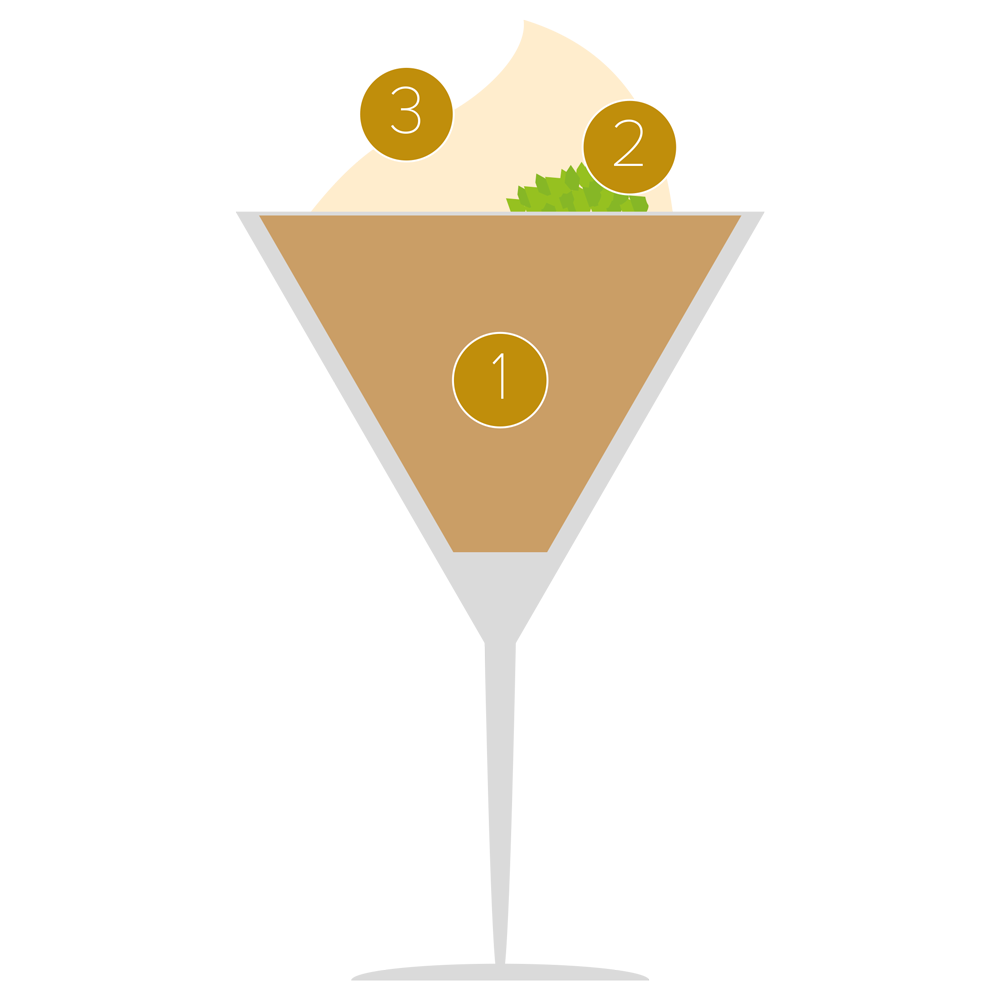 Arriba chocolate mousse
Ingredients
Preparation

Whip.

Melt together.


Beat.
Add the melted chocolate to the egg yolks and combine thoroughly. Stir the egg yolk mixture into the cream.

Whip and add this at the end of the preparation.
Chocolate and lime crumble
Ingredients
Preparation

Leave the lime peel to dry overnight at 50°C. Then grind into a fine powder.

Melt.

Mix with the melted chocolate.

Spread out on a Silpat baking sheet and leave to set. Crumble.
Yoghurt sponge cake
Ingredients
Preparation

Combine all the ingredients to a smooth consistency in the blender and push the mixture through a fine sieve.

Fill an espuma bottle halfway to the top and insert 4 gas capsules. Spray enough of the mixture into a beaker to create a thin base. Cook on high power in the microwave for 45 seconds.