Madeleine
Uses:  Madeleines are normally baked in traditional metal shell baking moulds, although the recipe can be prepared in other formats. The batter can also be spread on baking sheets. While this works well, if a lighter texture is desired, the amount of flour in the recipe should be reduced.

What is the best cocoa powder? Plein Arôme

Why? The Plein Arôme powder is the perfect solution to get a round cacao taste in your madeleine with whole milk hints. A more alkalised cacao powder would also fit this recipe to get an intense cocoa taste, but the Madeleines would become more dense and brittle.

Scientific recommendations: The action of baking powder lightens the texture of the cake which visibly rises in the oven.

Allergens: Lactose, Egg Products, Gluten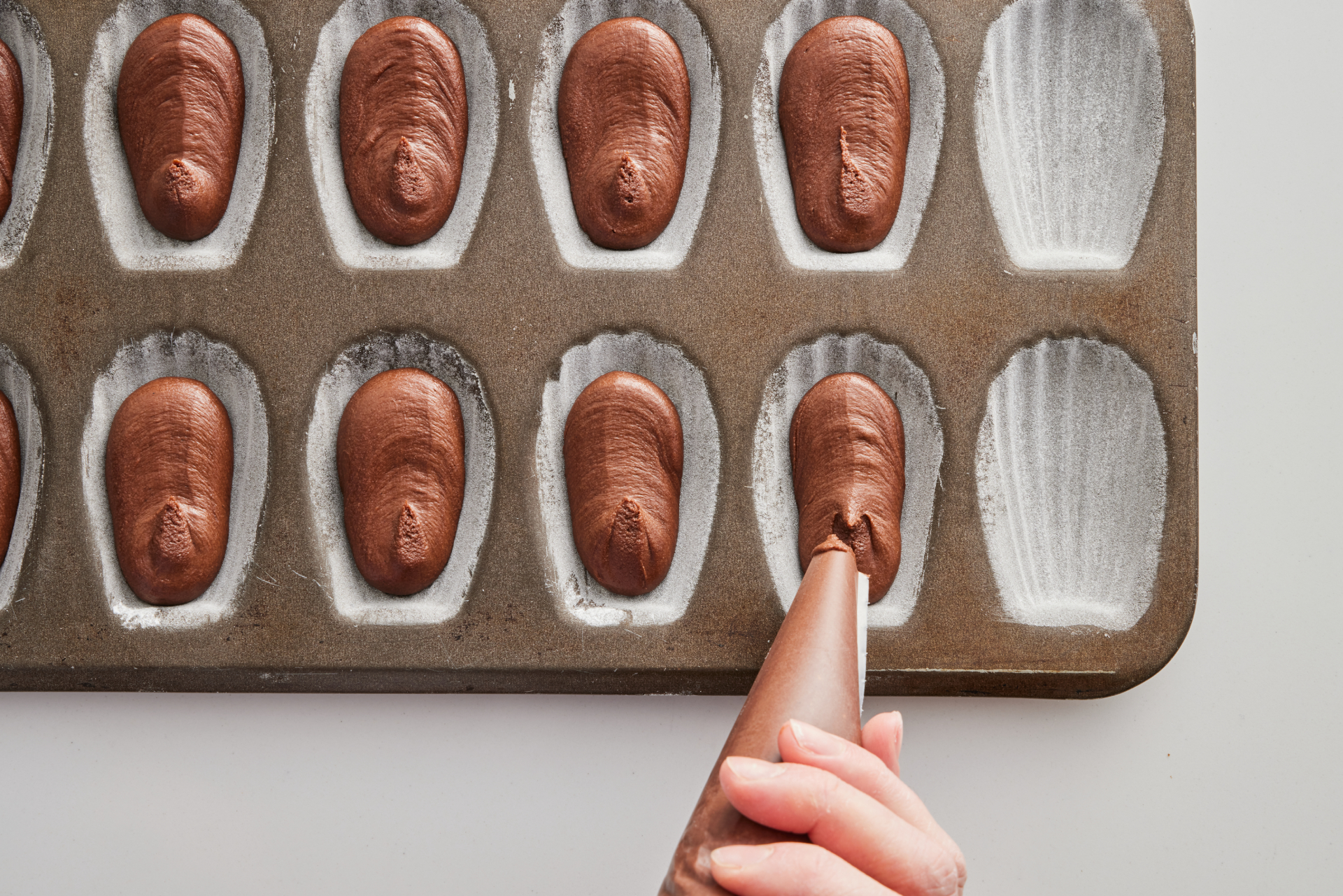 Madeleine
Ingredients
Preparation

Combine eggs, milk, sugars and salt.

Mix to dissolve but do not whip.

Add the sifted dries.

Melt the butter to 50°C and add to smooth batter.

Refrigerate overnight.

Bake at 210°C.