Hazelnut and Java chocolate mousse
Simple, honest flavours in this pastry recipe. Hazelnut and milk chocolate in a delightful Easter hug. Easy to make, yet with the right mix of compelling flavours and textures. You can use any mould to create this recipe. We recommend to use moulds that are not too high (max 5 cm) to keep it as light and elegant as possible.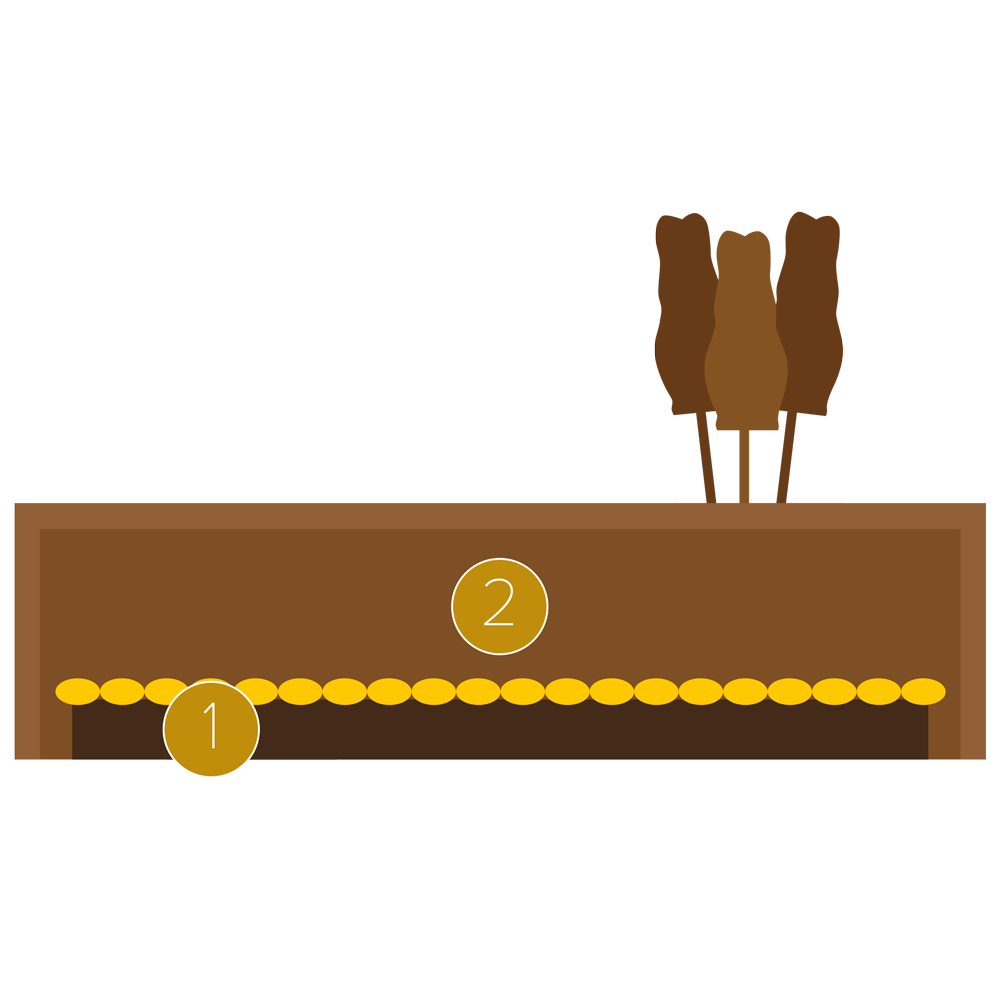 Hazelnut sponge cake
Ingredients
Preparation

Beat until light and fluffy.

hazelnut and almond powder

Add. Sprinkle with nuts before baking.

Bake at 180°C for 8-10 minutes.
Milk chocolate mousse origine java
Ingredients
Preparation

Bring to the boil.

Add and leave to cool to 30°C.

Melt and add.

Whip and fold in.

This recipes was created with an IBC mould (ref. E01 011 VIERKRON6). Tip: You can also use Callebaut Caramel Fill FWF-Z2CARA for decorating with drops.