Raspberry macaroon
Chocolate and raspberry: they're many chefs' favourite flavour pairing. Especially when presented as a light and crisp variation on the theme, like this macaron filled with a lovely intense dark chocolate ganache. The most difficult part is getting the macaron base right. Ideally, you would want it to be crisp on the outside, and tender and moist on the inside, which might require a few trial runs. But trust us: even the trials are great fun.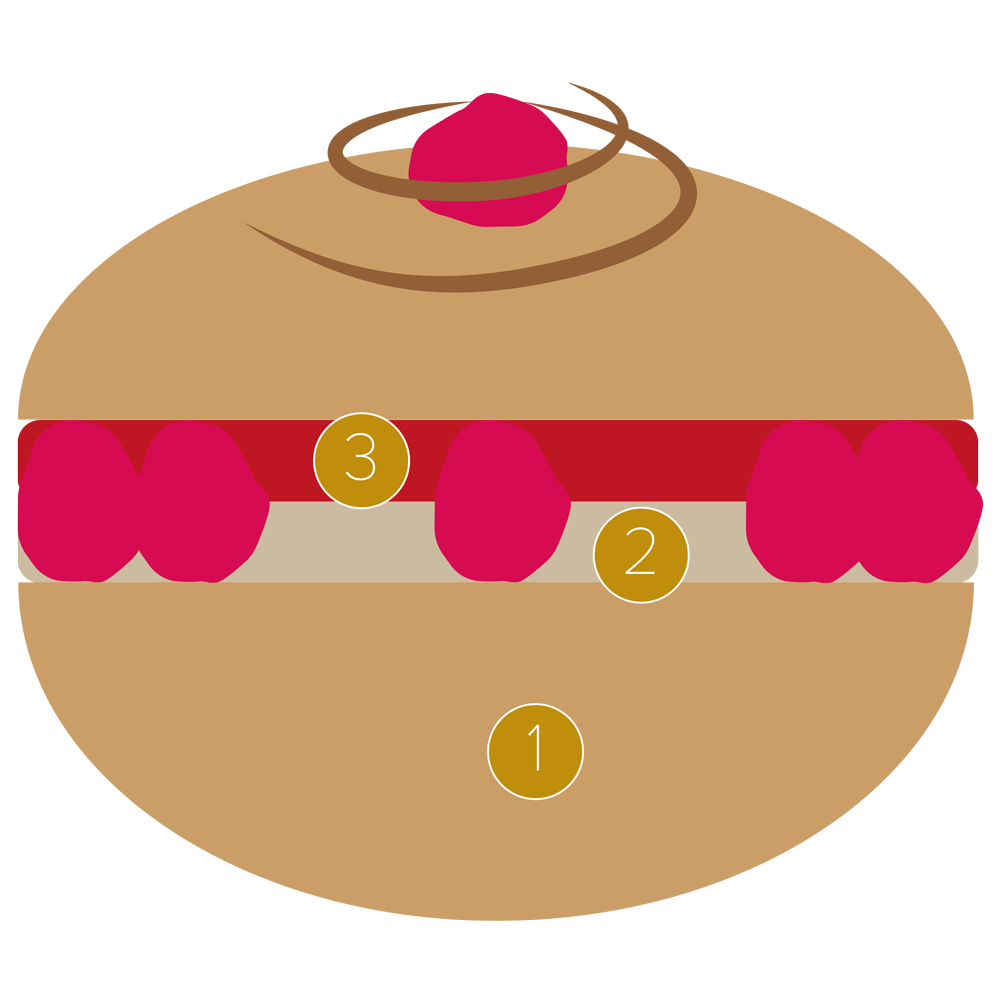 Macaroon
Ingredients
Preparation

Whip.

TPT (50% icing sugar, 50% powdered almonds)

Add mix in well.
Spread on a baking sheet.

Leave to form a crust and bake for 15 mins at 160°C.
Crème patissière with Kumabo chocolate
Ingredients
Preparation

Work into a crème patissière.
Leave to cool.

Add.
Raspberry jam
Ingredients
Preparation

Bring to the boil.

Add.

Cook for 3 mins.