Gianduja crémeux & almond bavarois
Apricots and chocolate pair fantastically together. In this recipe almonds are added to enhance the flavours in pure harmony.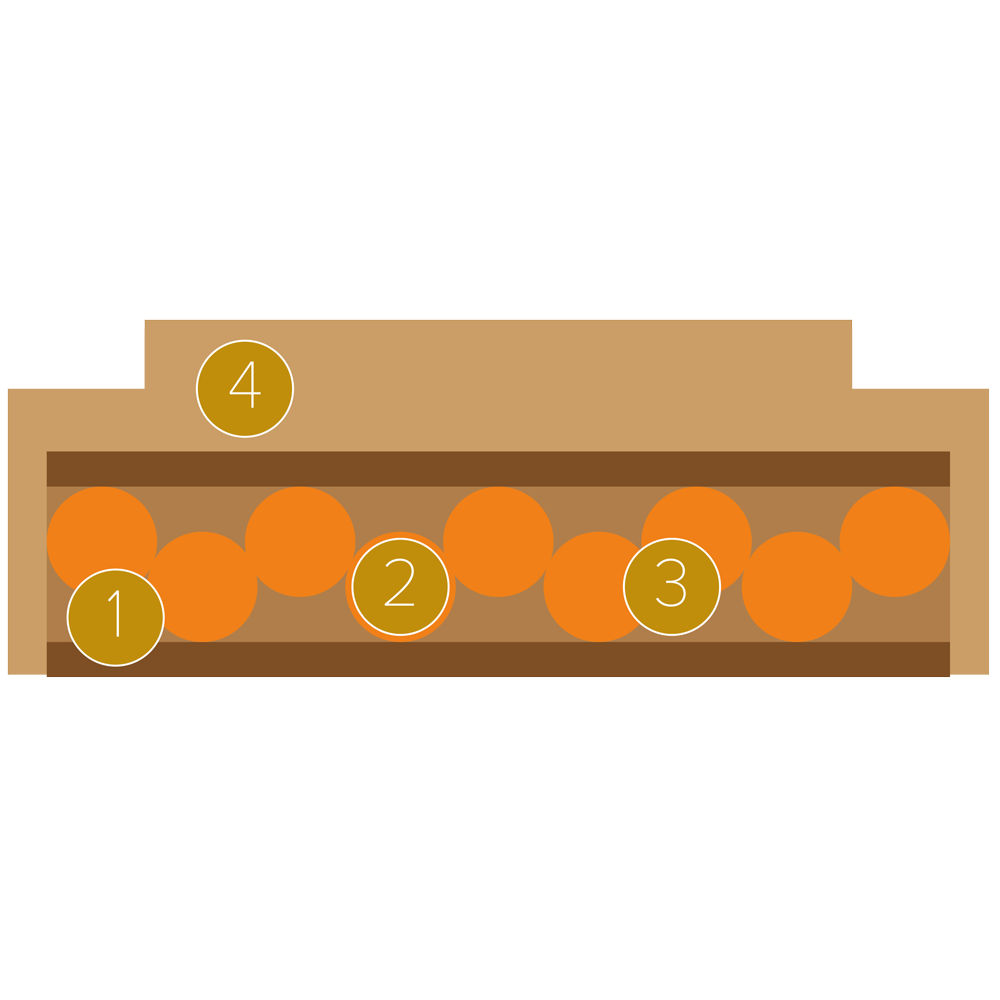 Cocoa sponge cake
Ingredients
Preparation

Beat together.

Beat together and fold in carefully.

Sieve and add to the egg mixture.

Mix in.

Place on a baking plate of 40 x 60 cm. Bake 7 minutes at 220°C.
Caramelised cardamom apricots
Ingredients
Preparation

cardamom black seeds (no husk)

Caramelise the sugar dry.
Deglaze with the apricot juice and cardamom.

Add to the mixture and leave to reduce.
Take away from the heat.

Mix in the gelatine.
Pour into Flexipan® moulds.
Gianduja & almond crémeux
Ingredients
Preparation

Prepare a crème anglaise.

Pour the anglaise onto the chocolate and the paste.
Emulsify.

Mix in and pour into a silicon mould.
Roasted almond bavarois
| Ingredients | Preparation |
| --- | --- |
| | Prepare a crème pâtissière. |
| | Mix in the paste and mix in the Robot-Coupe. |
| | Mix in and leave to cool. |
| | Mix in. |