Passion fruit and milk chocolate Easter delight
Easter calls for chocolate. In this dessert, Marc Ducobu incorporates a milk chocolate mousse made with a very caramelly milk chocolate. A passion fruit insert in the center adds sweet and sour fruity notes that freshen the palate.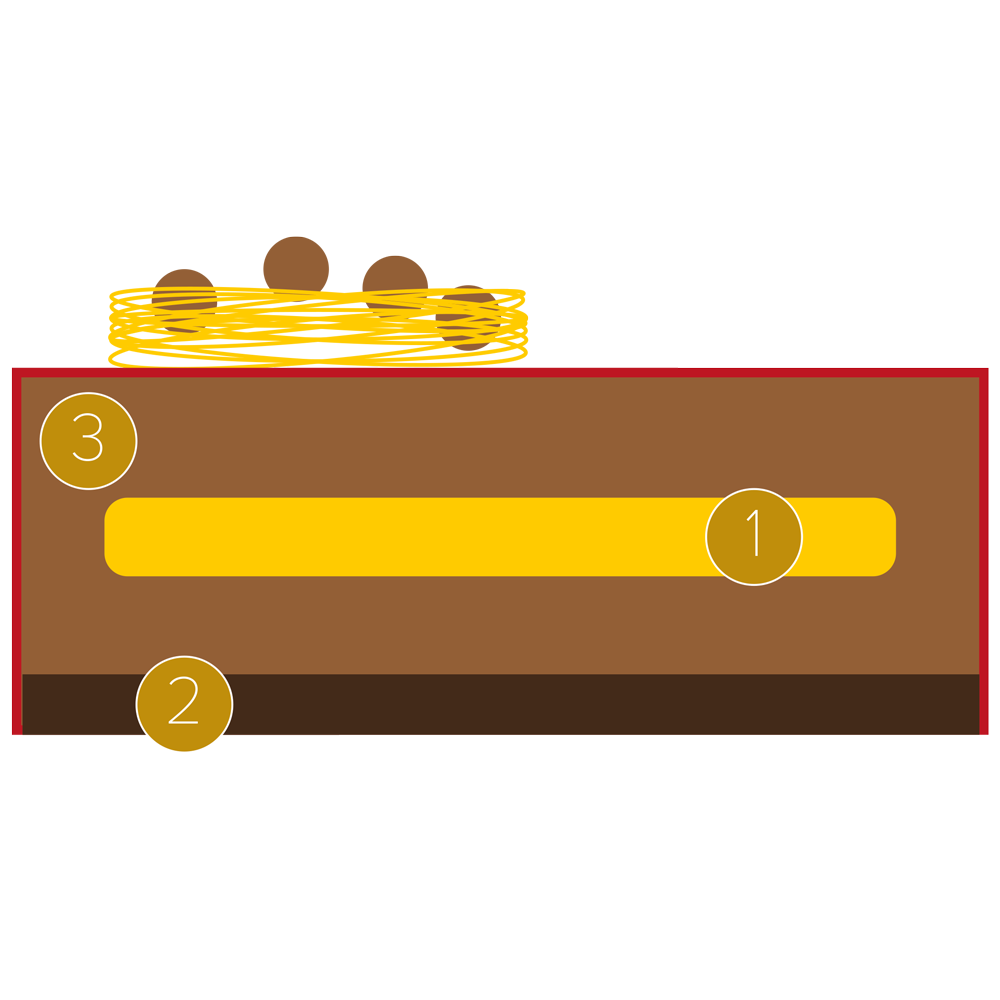 Passion fruit crémeux
Ingredients
Preparation

Bring to the boil.

Make custard. Leave to cool.

Soak the gelatine in water and add.

Add and mix everything together.

Pour onto a baking sheet and cut into portions.
Chocolate sponge cake
Ingredients
Preparation

Beat together.

Add and mix.

Bake at 190°C for 15-20 minutes.
Milk chocolate mousse
Ingredients
Preparation

Add and leave to cool to 30°C.

Melt and add.

Whip and fold in.

This recipe was created with an IBC mould (ref. E01 011 VIERKRON6).