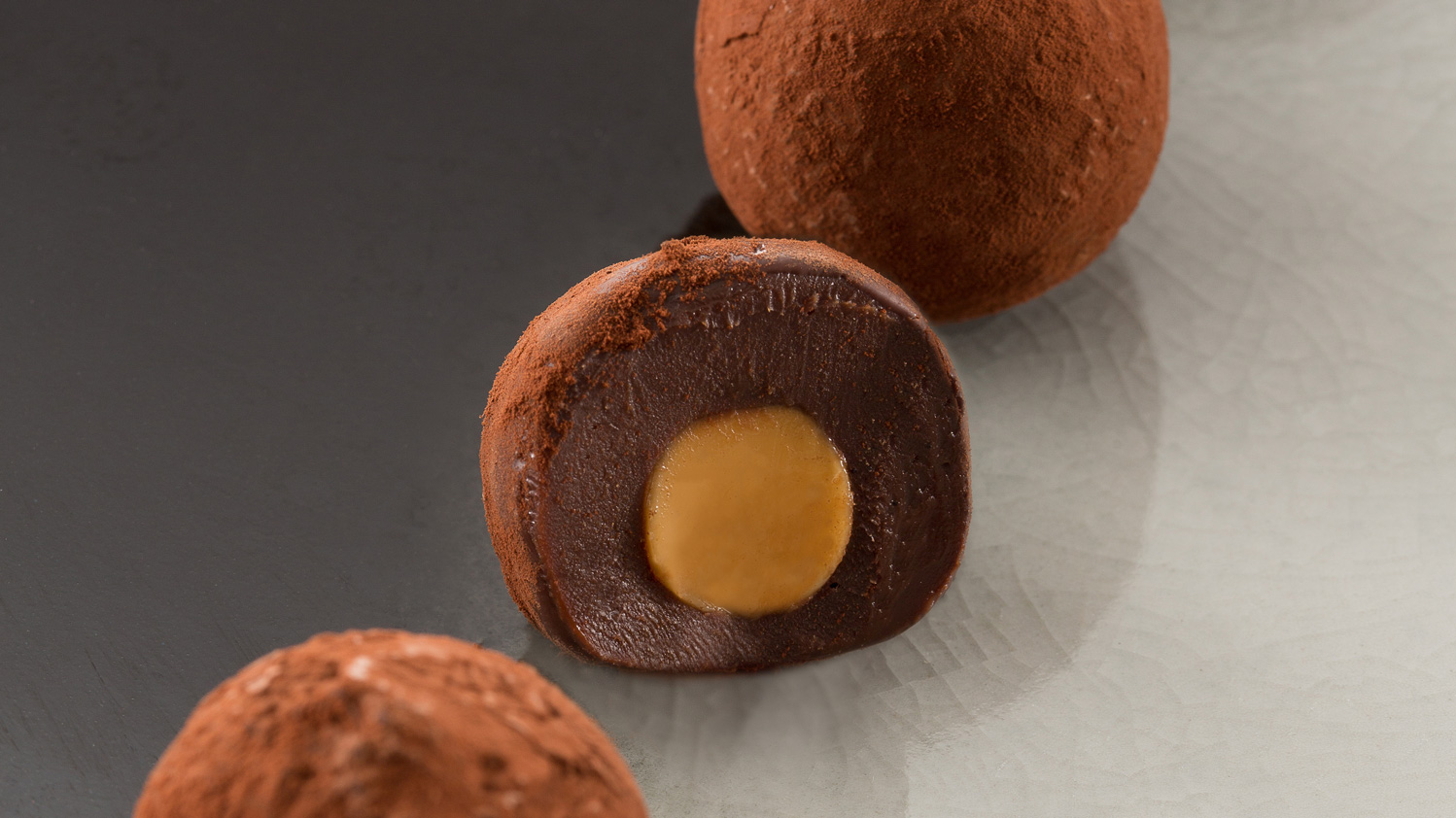 Vanilla salted caramel
Ingredients
Preparation

Heat to 118°C

Cool with

Reheat to 118°C

Add

Pour into 8mm frames, leave to cool.
Cut out 0.5 cm cubes.
Truffle
Ingredients
Preparation

Boil

Cool to 80°C.

Pour over

Blend the ganache and cool to 28°C.
Pipe truffles with a 1cm nozzle and put a cube of caramel in each one. Leave to crystallise.
Roll into balls and coat with dark chocolate couverture OcoaTM 70% min cocoa and roll in Cacao Barry® powder Plein Arôme.