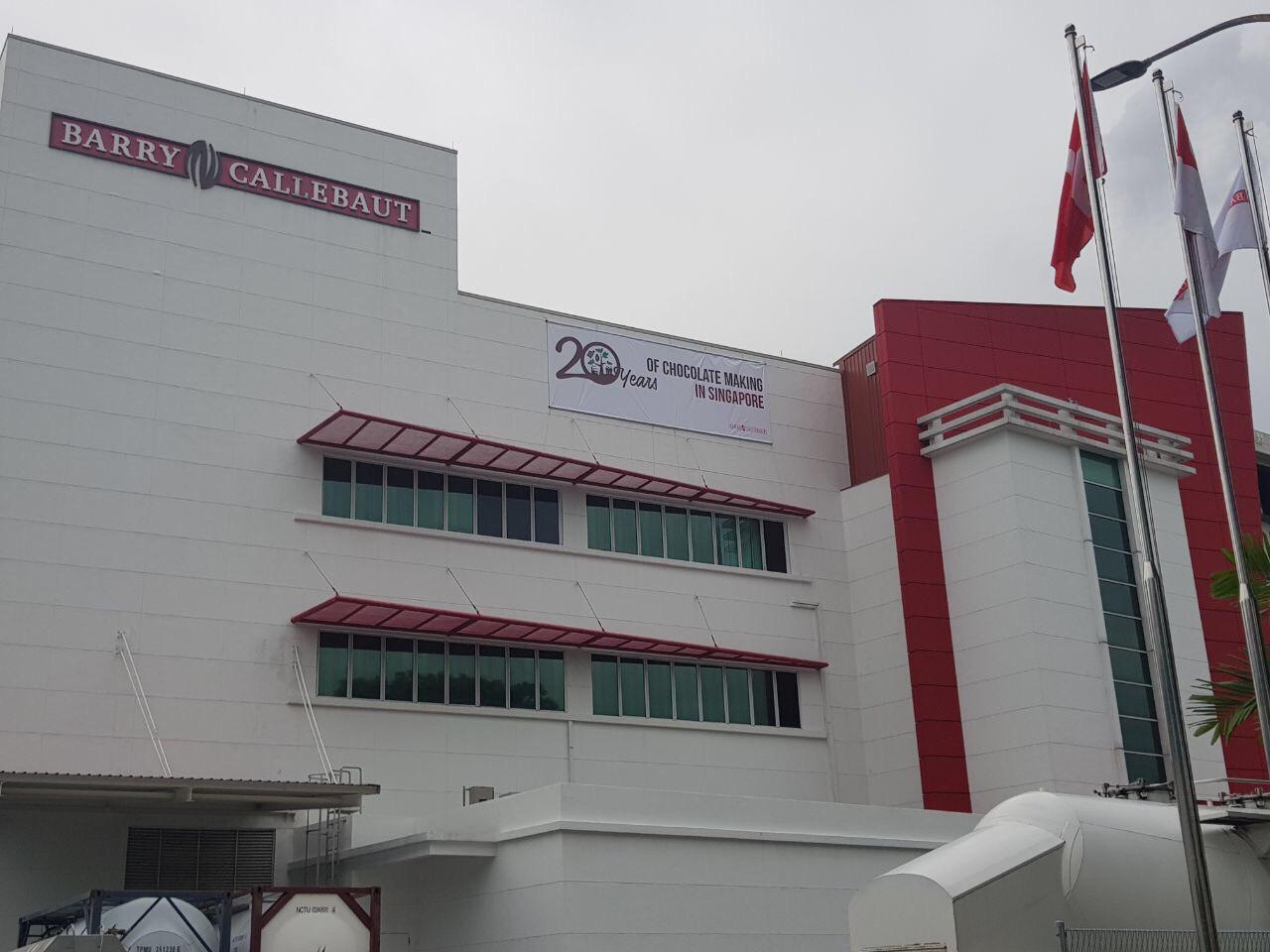 Growing up responsibly in Asia
Story
20 years ago, on this date, Barry Callebaut opened its first chocolate factory in Asia. Our Regional President for Region Asia Pacific, Ben De Schryver, reflects on the meaning of this anniversary for him.
This year marks an important milestone for Barry Callebaut in Asia Pacific - it's our twentieth year since our chocolate factory in Singapore was officially opened at Senoko. As you'd expect, this is highly meaningful for the more than 200 women and men in Singapore who call themselves "part of the Barry Callebaut family."
I believe it is our responsibility to get in touch with our history. And that history is what gives our brand a sense of identity and pride. And that history has important implications for our work going forward.
But this occasion isn't just about one factory. The journey started 20 years ago in Singapore, and from there we grew—adding strength and legacy, adding wisdom and responsibility.
Along the way, we made many people happy and proud. And in this nascent nation, we built a white chocolate merlion, we made the largest chocolate bar, and we stood by the world's tallest chocolate fountain. We commissioned more lines, and we built a new warehouse. We hire more people and we brought cultures together. We truly invested in our people because we realize our future success relies on you.
I will always remember that we owe these to all the pioneers who have helped mold who we are today. We owe these to all our present talents who now carry that determination forward.
Barry Callebaut's story and meaning in Singapore carries valuable lessons for all our sites and employees across Asia Pacific—in our roles as chocolate makers, as innovators, and as citizens of a rapidly globalizing planet.
Because this is OUR story: of how a company has taken shape and what we are becoming. It is how our business creates value for our employees, customers, and partners, and how chocolate continues to reach out to people in Asia as a food and snack that makes people happy. Not only do we have a job and a career in a cool company, we have a purpose.
Our story reminds us that chocolate products, no matter how pleasurable and tasty, cannot bring systemic change in everyone's lives. Deliberately making sustainable chocolate the norm requires a broad, long-term perspective, and the ability to translate that into an enduring transformation.
So as we celebrate this milestone, I encourage you to invite your friends, families, and everyone who loves chocolate to join our movement to make sustainable chocolate the norm. Because we all believe that making sustainable chocolate is an engaging experience, as eating chocolate is.
The story behind 20 years of Barry Callebaut making chocolate in Singapore
Barry Callebaut officially opened its chocolate factory and CHOCOLATE ACADEMY™ center in Senoko, Singapore, in 1997. The company celebrated its 20th Anniversary on June 5, 2017, and is committed to further growth and momentum in this region.
As the longest serving and largest chocolate factory in Singapore, Barry Callebaut has produced more than 360 million kilograms of chocolate in the last 20 years. That is enough to produce 7.5 billion chocolate milk bars - one for the entire population in the world!