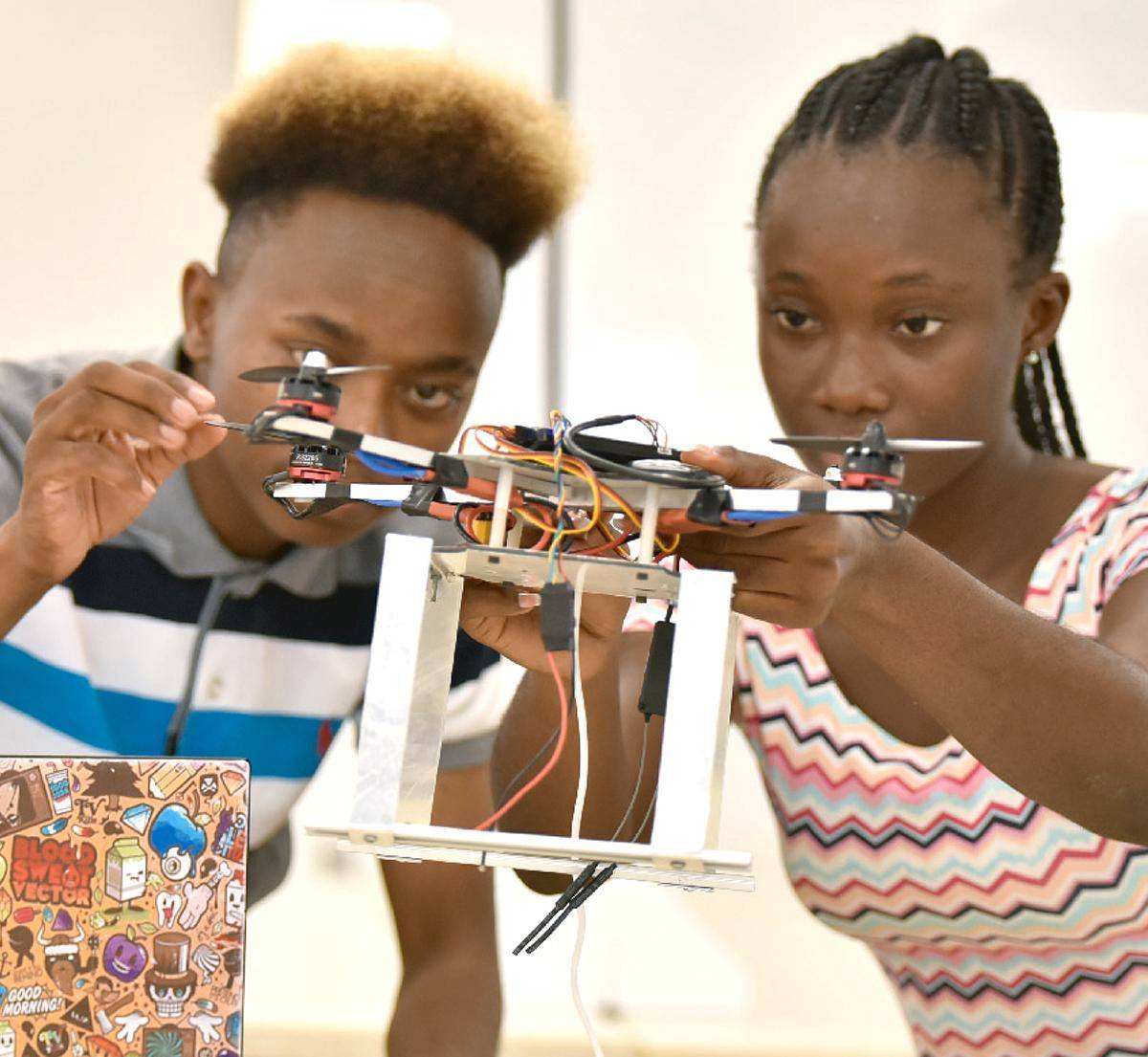 Partnering with ETH Zurich and Ashesi University in Ghana to support engineers in sub-Saharan Africa
Story
We are proud to support a new Engineering Masters program for students from sub-Saharan Africa with funding, scholarships, internships and career opportunities.
Access to quality university education for young Africans remains a challenge in Sub-Saharan Africa. In line with our Africa Home Grown Talent program,  Barry Callebaut, in collaboration with other swiss companies like ABB, Nestle, Holcim and Bühler is pleased to partner with Ashesi University Ghana and the Swiss Federal Institute of Technology in Zurich (ETH Zurich), to launch a 3-year Masters program called  'ETH Masters in Africa – Engineering for Development'. 
Providing young engineers with the skills they need
With this partnership, The ETH and Ashesi University collaborate to  provide young engineers with the skills they need to succeed in the rapidly evolving world of work. The ETH Masters in Africa curriculum will enable the ETH and Ashesi University lecturers to work collaboratively with industrial partners like us to develop practical content from existing ETH Zurich courses in order to have a good fit with the current needs of the industry sector in sub-Saharan Africa.
The program will be offered to five cohorts of students across Sub Saharan Africa, starting in October 2021. Each student will receive a scholarship, funded by the industrial partners and administered by ETH Zurich in collaboration with Ashesi University, for the three years of study. 
I encourage young students to embrace this great opportunity for development. Graduates will have excellent job prospects in the industry, as they will have the required engineering and technical education and the necessary soft skills. The program also meets our Homegrown talent agenda where engineers can move from one of our factories to another across Africa and beyond.
Fabricio Blini, OSCO Director - Barry Callebaut Africa
The curriculum of the master takes a holistic approach. It is a great match with Barry Callebaut's values as it not only focuses on technical aspects but also includes important topics such as Leadership, Corporate Responsibility, Sustainable engineering and an introduction to Development Economics. 
Our partnership with ETH and Ashesi Universities supports our goal to develop world-class talent in Africa for Africa. This partnership feeds into our Africa Homegrown talent agenda and also creates a social impact on the sustainable development of young brilliant engineers in our Region.
Bukola Kogbe, Regional HR Director - Africa at Barry Callebaut
We wish the best of luck to all the aspiring candidates who applied for our scholarship!