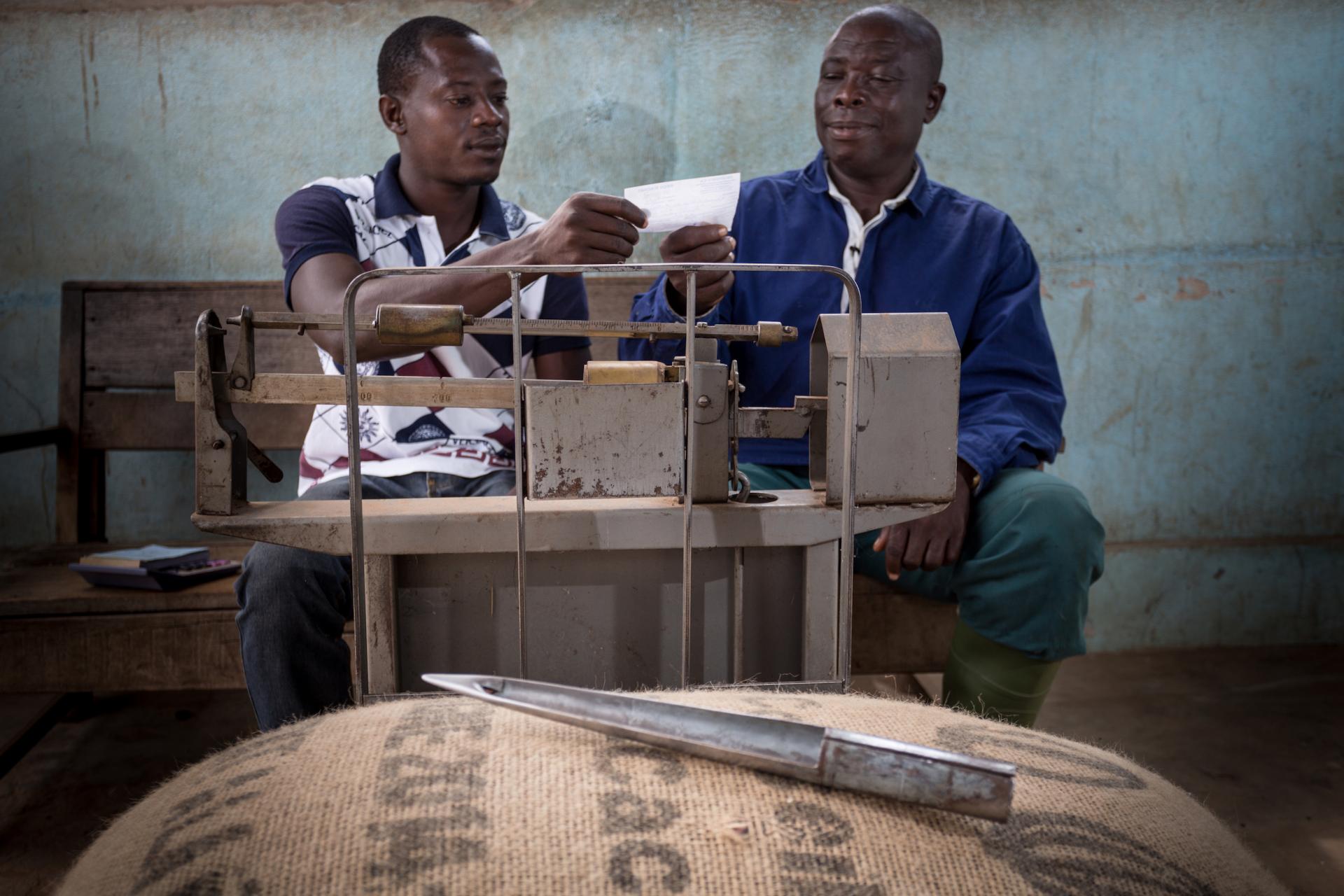 Benchmarking Cocoa Farmer Poverty in Côte d'Ivoire
Story
Together with the French Development Agency AFD, Barry Callebaut executed a study to benchmark cocoa farmer poverty in Côte d'Ivoire. The results show that much work remains to be done to support cocoa farmer income.
Even with the support of an increasing amount of sustainability projects, most cocoa farmers in Côte d'Ivoire still live far below the poverty line. A study that we executed together with the French Development Agency (AFD) estimates that cocoa farmers earn a roughly estimated 568 West African francs (CFA) per day, approximately €0.86. This is the direct result of low cocoa yields, on average 435kg/ha, on already relatively small cocoa farms. On top of that, many of the cocoa trees in Côte d'Ivoire are old and beyond their most fertile age. Plant diseases, such as stem borer, swollen shoots virus (CSSV) and mirid bugs add further to the low productivity.
The study also showed that basic socio-economic infrastructure such as primary schools, primary health care and drinking water is often not present in cocoa farming communities. Nevertheless, farmers do not envisage giving up this crop. The main reason for not adopting better agricultural practices is not the lack of knowledge, but the lack of means.
The survey was carried out in 2013/14 on more than 700 cocoa farmers and their plots in Côte d'Ivoire. The results of this study show that our commitment to lifting cocoa farmers out of poverty by focusing on yield improvement is the right approach. Nevertheless, it also underlines the size of the challenge and the necessity to work with governments to create the right socioeconomic infrastructure and access to finance and inputs.