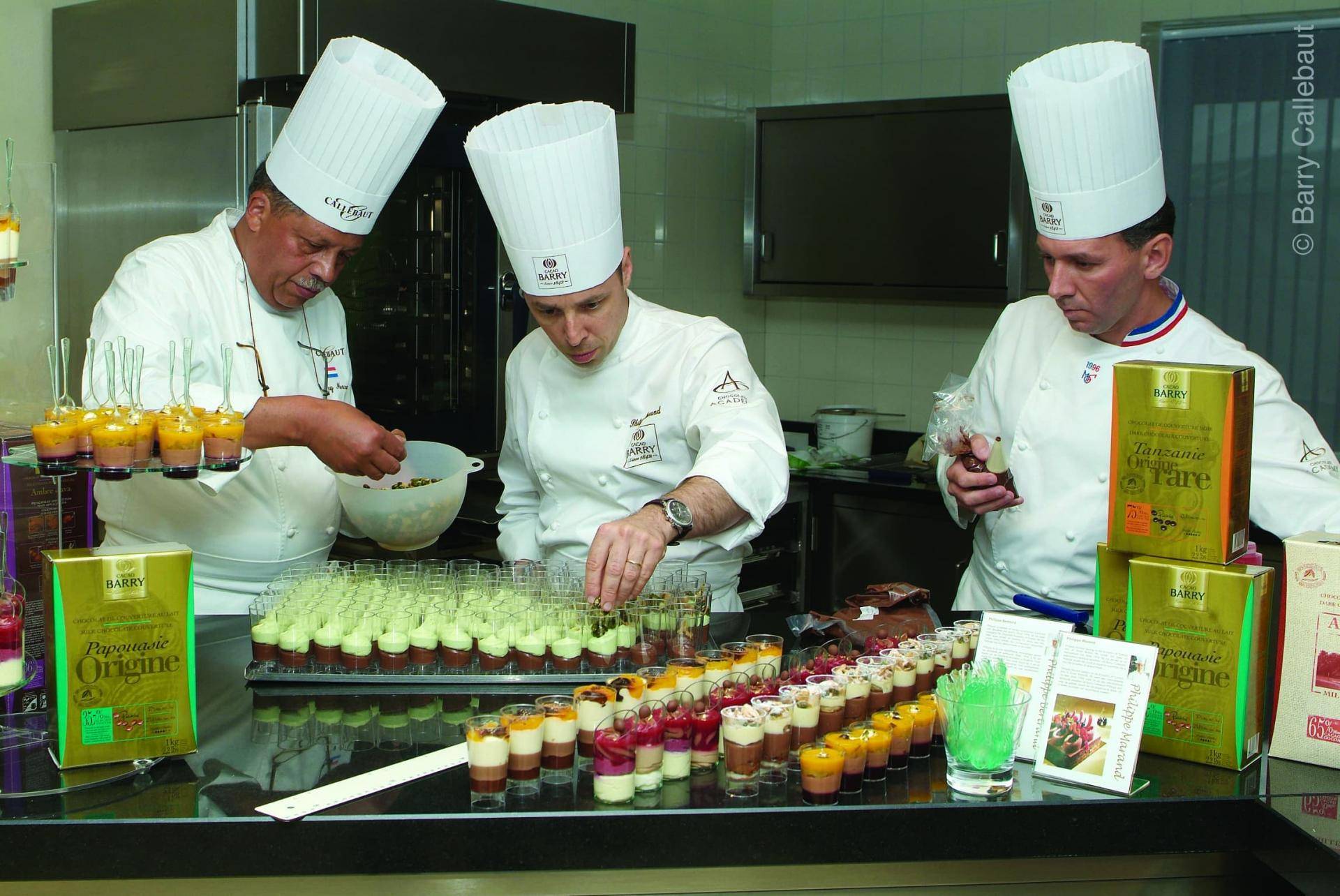 Barry Callebaut Netherlands opens its new Chocolate Academy in Zundert
press-release
Barry Callebaut opens its 12th Chocolate Academy in Zundert (Brabant) at the Luijckx premises belonging to Barry Callebaut, the world's leading manufacturer of high-quality cocoa and chocolate.
Patrick De Maeseneire, CEO of Barry Callebaut, attended the opening event as well as Paco Torreblanca – best patissier of Spain and one of the best in the world and the mayor of Zundert, Mrs. Poppe- de Looff. The inauguration of the new Chocolate Academy took place on Friday afternoon with the participation of numerous guests and press journalists.
Partner of the creative professionals
The Chocolate Academies are teaching and training centers for professional artisans who want to improve their skills, increase their knowledge of chocolate and discover new trends, techniques and recipes. More than 500 professionals are trained worldwide each week to bring their chocolate skills to perfection.
Barry Callebaut Netherlands, located in Zundert since December 2007, organizes demonstrations and workshops at external locations. These modules are conducted on demand by Ton Jongejan, Callebaut Technical Advisor. To further orientate the professionals in the high demanding and inspiring world of chocolate, these programs will be extended with multi-day courses as of September.
Like in all other Chocolate Academies worldwide, the courses are guided by experienced teachers: Barry Callebaut qualified Technical Advisors, famous Chefs, members of our prestigious Chocolate Ambassadors Club and outside specialists in their domain.
As from September, the Dutch Callebaut Ambassadors Arthur Tuytel (who participated to the 2007 World Pastry Cup) and Jan Blancke (of Da Vinci chocolate), and Pastry Chef Harry Mercuur will present specialized courses at the Zundert Academy.
* * * 
About Barry Callebaut: 
With annual sales of more than CHF 4 billion for fiscal year 2006/07, Zurich-based Barry Callebaut is the world's leading manufacturer of high-quality cocoa and chocolate – from the cocoa bean to the finished product on the store shelf. Barry Callebaut is present in 25 countries, operates about 40 production facilities and employs approximately 7,500 people. The company serves the entire food industry, from food manufacturers to professional users of chocolate (such as chocolatiers, pastry chefs or bakers), to global retailers. It also provides a comprehensive range of services in the fields of product development, processing, training and marketing.