For making the rich taste of cocoa accessible to everyone to the patent they claimed for the vertical cocoa press: the Van Houten Family sparked nothing less than a revolution - one of a kind, true in its kind. Their innovative Dutching process created the lovely, full-bodied, chocolatey taste of cocoa we still enjoy today. Today still, Van Houten is the best that goes farthest.

Milestones in the Van Houten legacy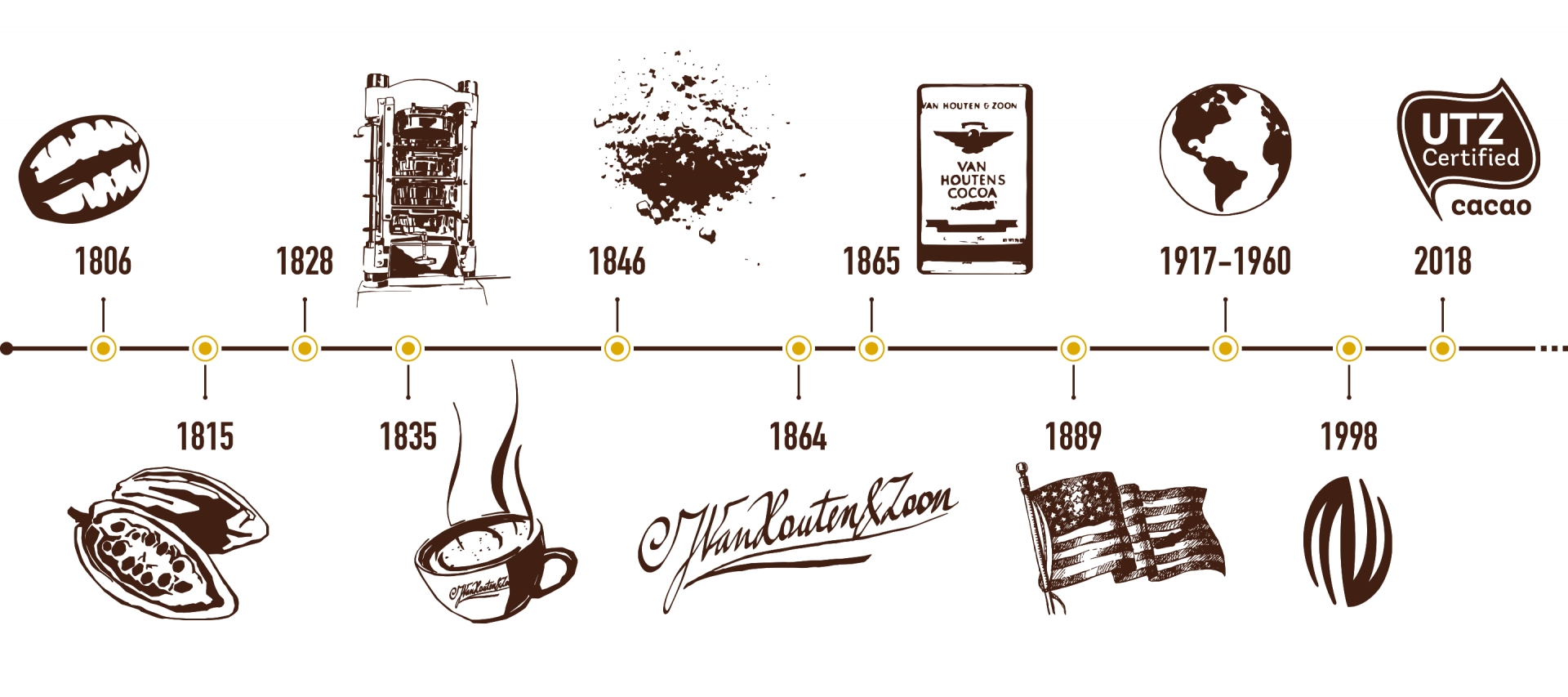 1806
Caspardus Van Houten starts a coffee & spice shop in Amsterdam
1815
Start of cacao and chocolate production in Amsterdam under the Van Houten company name
1828 
Van Houten patents the hydraulic cocoa press and reduces cocoa butter by nearly half for a lighter, more nutritious and dissolvable cocoa powder.
1835
Second generation: Caspardus' son Coenraad enters the company.
1846
Coenraad patents Dutching cocoa for powders with a rich, chocolatey taste. They are mixed with alkaline salts, which makes them blend more easily with water.

1864
The third generation enters and the official name becomes C. J. Van Houten & Zoon.
1865
Van Houten packs its cocoa in tins: a revolution bringing great convenience.
1889
Van Houten brings its rich cocoa flavours to the USA and becomes one of the hottest brands on the market. 

1917-60
Van Houten opens new production facilities around the world.
1998
Barry Callebaut acquires Van Houten brand.
The Originals  of van Houten
Today, Van Houten is back. Committing to its original mission to create a richer life for everyone, it reconnects with its tradition of bringing the best cocoa powders to chefs and bar tenders. Now they can spoil their customers with the rich taste and colours of chocolate with Van Houten's cacao.