Slow juiced mint and Cliff 10 opera
A delicious Gluten free recipe by Chef Paula Hannigan from Cliffhouse Hotel, Co Waterford, Ireland.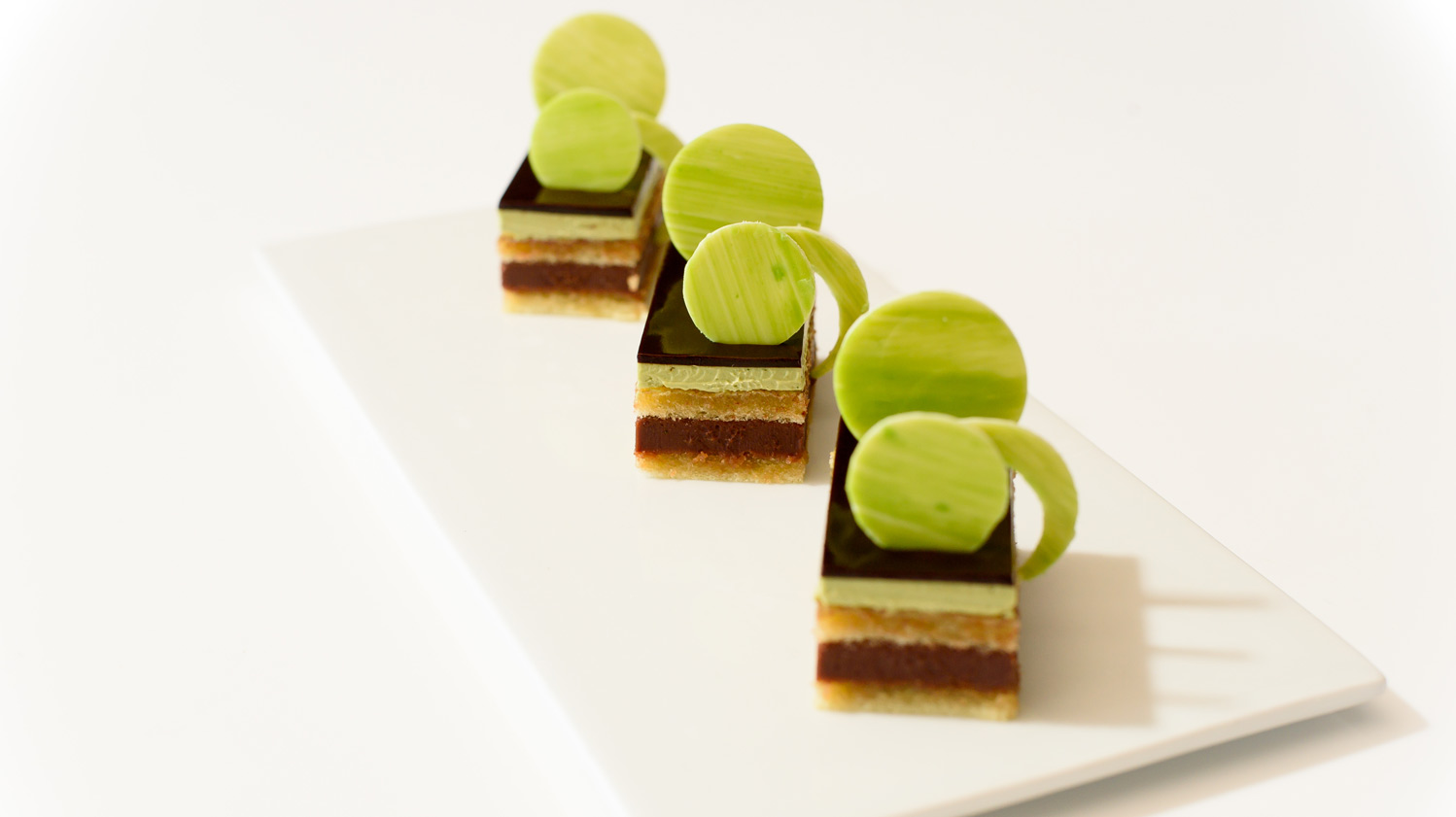 Biscuit Cuillere (1 tray)
Ingredients
Preparation

Whisk egg yolks and 75g sugar to a sabayon.
Whisk egg whites and remaining sugar until light and fluffy – don't overwhip.
Fold flours into sabayon ensuring to incorporate fully.
Gently fold in egg whites.
Spread on a flat tray lined with silicone paper and bake at 170 degrees Celsius for 8 – 10 minutes.
Mint buttercream
Ingredients
Preparation

Make a swiss meringue with sugar and egg whites.
Slowly add butter. Add mint juice last.
Cliff 10 Ganache
Ingredients
Preparation

Heat cream and sugars in a small pot.
Cool to 40 degrees and pour over remaining ingredients and blitz.
Mirror glaze
Ingredients
Preparation

Bring milk, cream, sugar and cocoa powder to the boil.
Pour over remaining ingredient.
Blend and leave to cool until needed.
To assemble:
Begin with a layer of biscuit brushed with rum syrup.
Next a layer of ganache, then biscuit brushed with remaining rum syrup. Leave to set.
Then evenly spread the mint buttercream, leave to set.
Finish with a layer of mirror glaze.