Henna Milk Chocolate Mousse
Creamy milk chocolate mousse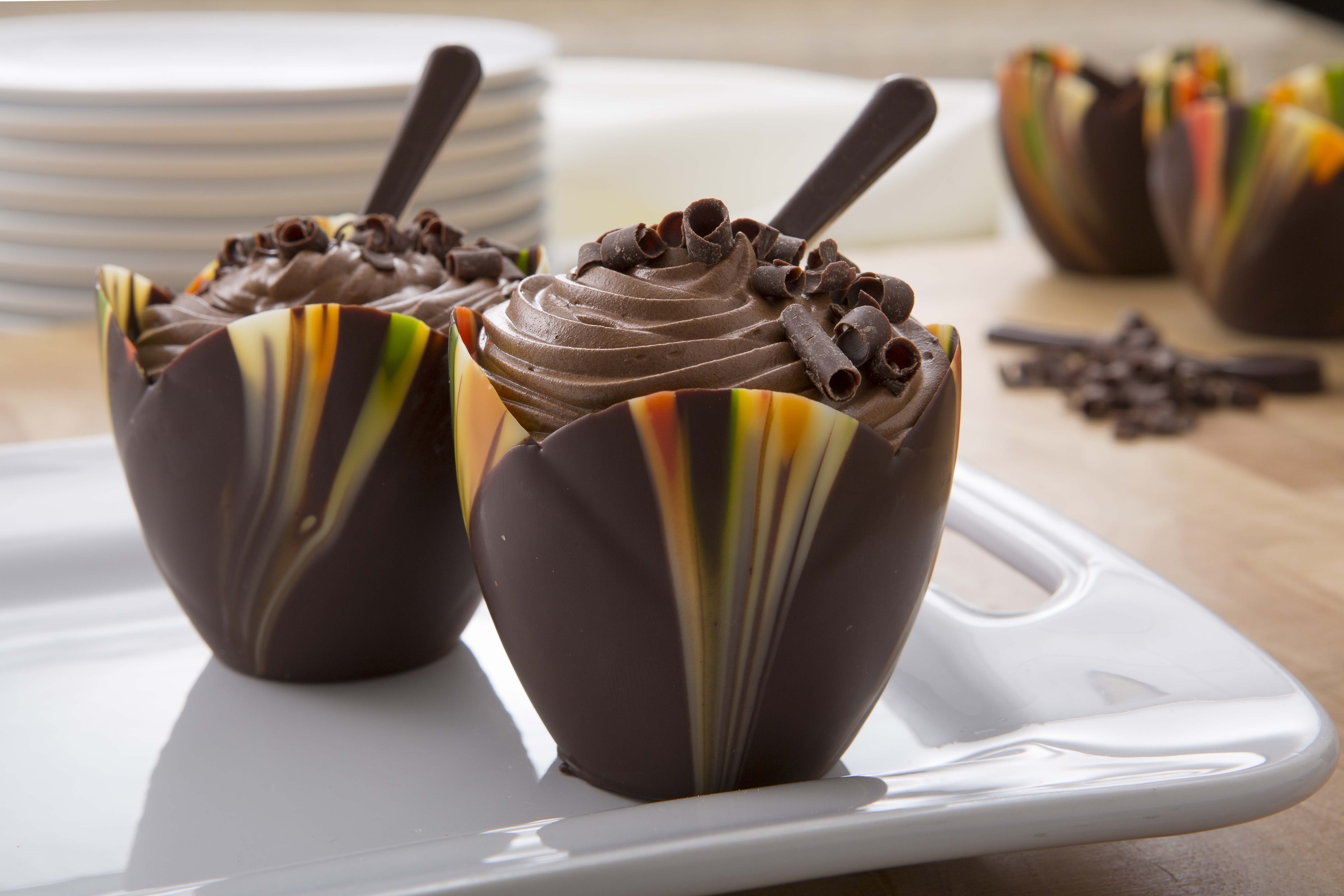 Preparation
Ingredients
Preparation

1. Combine the cream, milk, sugar and yolks and bring to a simmer, approximately 85°C (185°F).
2. Pour the mixture over Henna Milk Chocolate 41% and emulsify.
3. Bring to 45°C (113°F) and lightly fold in the whipped cream.
5. Refrigerate and pipe into serving dish or Mona Lisa Chocolate Cup.