Cranberry Chocolate Chip Muffins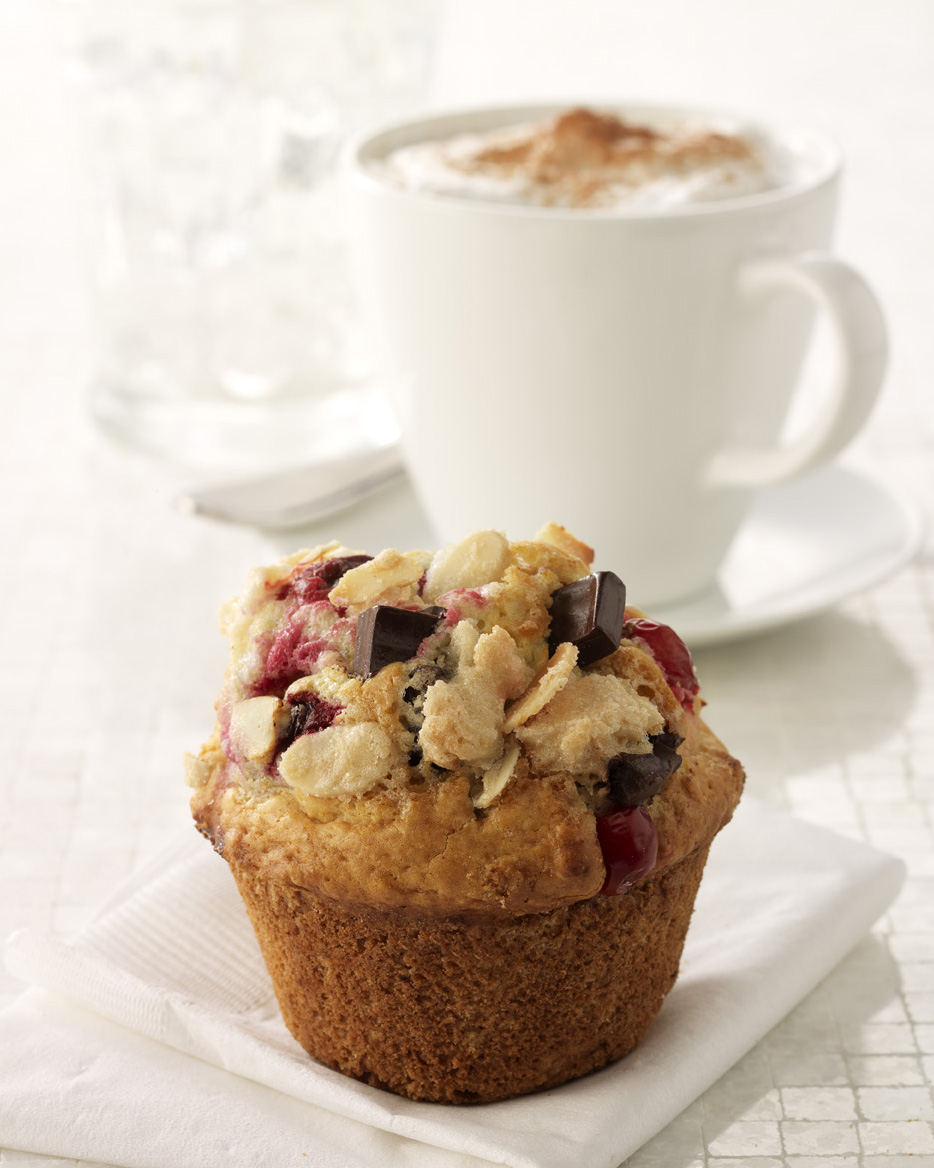 Muffin
Ingredients
Preparation

1. Combine all dry ingredients in a large bowl, add butter and mix into a pie crust-like mix.
2. Beat eggs, add sour cream and buttermilk. Add to the dry mix and stir until blended.
3. Dust cranberries with a little flour (so batter does not turn red) and add to mix, together with Van Leer Semi-Sweet Chocolate Chip 1M.
4. Scoop into muffin silpats and top with praline crumble.
Praline Crumble
Ingredients
Preparation

Sliced Blanched Almonds American Almond

Praline Crumble
1. Mix ingredients together, top off muffins and bake at 170˚C (338˚F) for about 25 minutes or until skewer comes out dry.
2. Let cool and unmould.

Same recipe for Cranberry roasted cocoa nibs bread, only add 150 g of roasted nibs to praline crumble and bake in greased loaf pans or loaf silpats for about 45 minutes at 170˚C (338˚F) or until skewer comes out dry.