Spread
Uses : Classic example of a spreadable cream rich in hazelnuts, with an intense cacao flavour and a reduced percentage of sugar for direct consumption.

Tips : Introduce liquid products such as hazelnut paste into the machine first and gradually add the rest of the ingredients to avoid the machine to be blocked.

What is the best cocoa powder? Extra Brute

Why? Extra Brute delivers an intense red-brown colour and a dark chocolate taste that balances the high content of hazelnuts present in this recipe. The high fat content of the cocoa powder does not affect the application.

Scientific recommendations: The objective is to mix ingredients such as; sugar, nuts, milk powder, cocoa powder, etc. and refine them until their granulometry is reduced to values ​​of about 20/30 microns so that the human palate does not detect this grainy sensation in the mouth.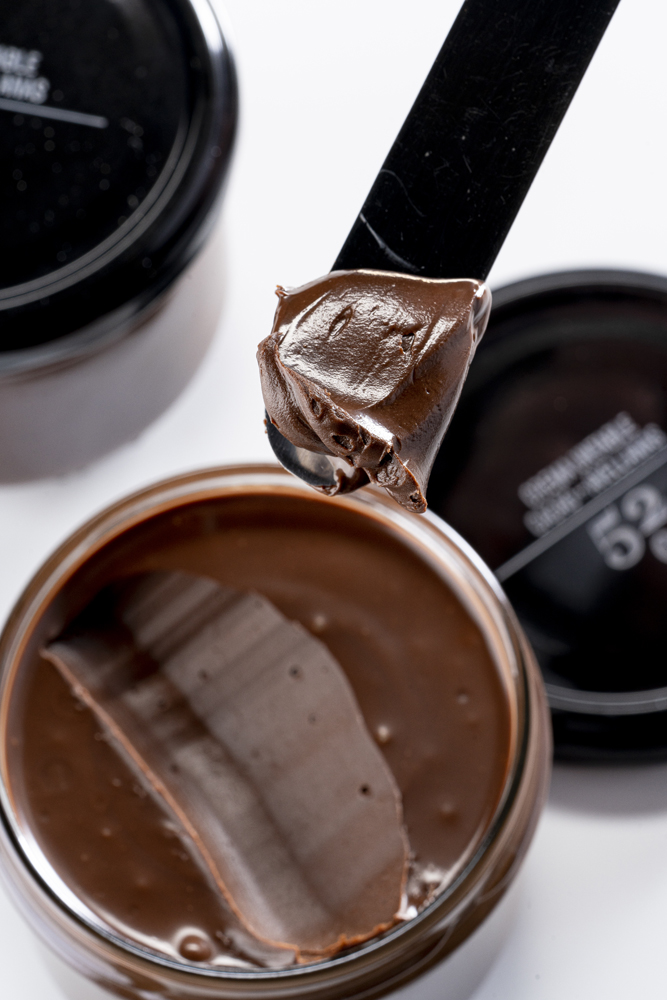 Spread
Ingredients
Preparation

1 Put first in a grinding machine the hazelnut paste, cocoa butter.
2 Gruadually add the rest of the solid ingredients.
3 Refine for 8 hours until the particle size is reduced.
4 Pre-crystallize the spread at 23ºC.