Chocolate Baileys coffee
A DESSERT OF CONTRASTS
Raúl Bernal takes the traditional chocolate and cream dessert one step further. The coffee liqueur cream and the combination of Maragda and Jade toppings bring new flavour contrasts to a smooth and very sweet recipe.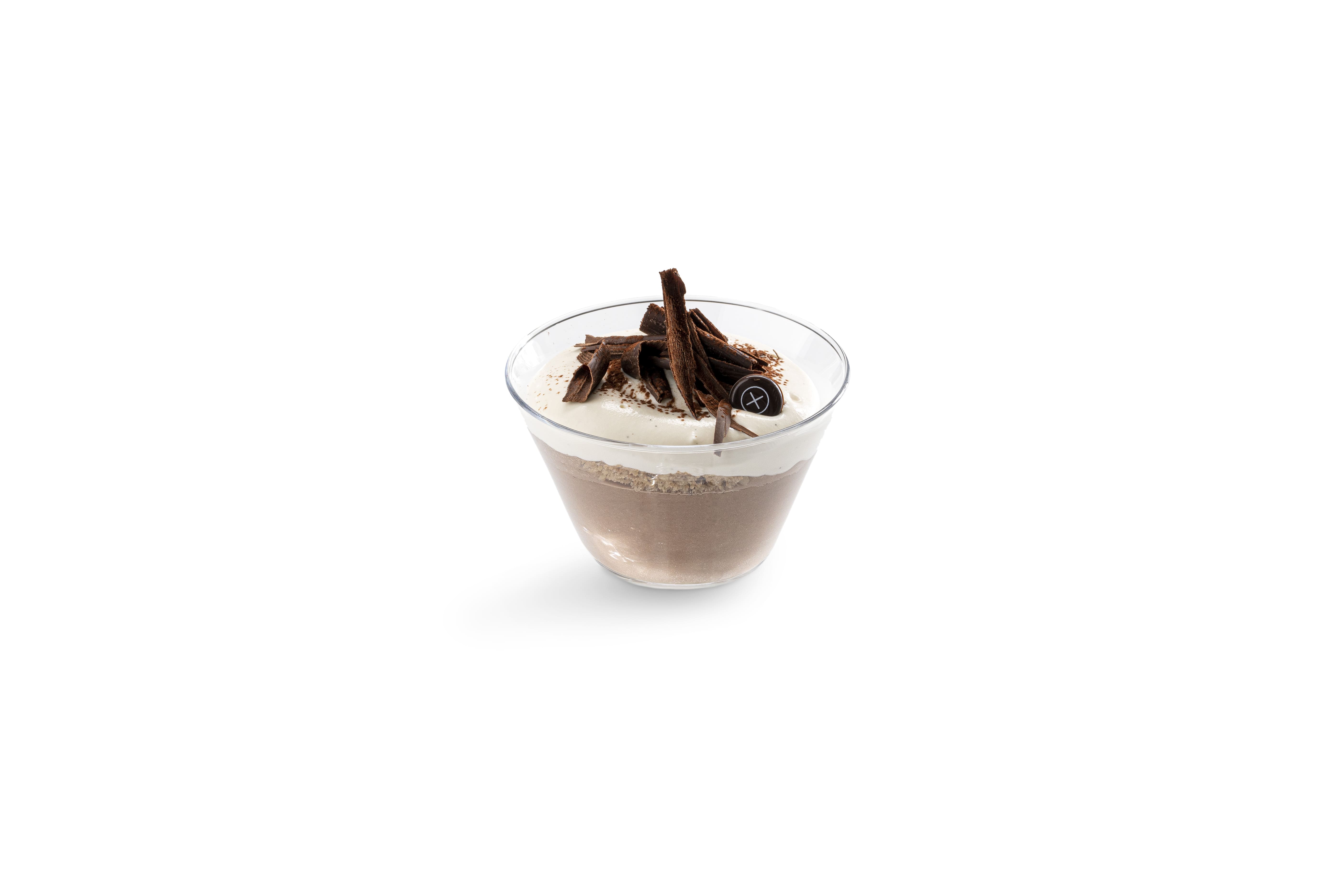 Chocolate and coffee cream
Ingredients
Preparation

Place the cream with half the milk, the coffee and the salt in a saucepan.

Mix the other half of the milk with the starch.

Boil the first part and pour over the starch mixture. - Cook at 85ºC.

Remove from the heat. - Add the couvertures and emulsify.

Place in a container covered with plastic film and keep in the fridge. - Leave until warm to make sure that there's no condensation.

Pour out into a glass.

Freeze
Coffee biscuit
Ingredients
Preparation

Place all the dry ingredients in a mixing bowl and add the cold butter.

Mix until you get a sandy texture.

Freeze - Place the biscuit on a tray with paper.

Bake at 160ºC for 25 minutes.

Break with a whisk every 10 minutes to separate.

Allow to cool and set aside in an airtight container.
Baileys and mascarpone cream
Ingredients
Preparation

Heat the cream with the vanilla and sugar.

Pour over the mascarpone and salt.

When the mixture is at 40ºC add the Baileys.

Leave 24 hours in the fridge.

Whisk and measure out onto the biscuit.
Assembly
Place the coffee cream in the glass.
Add the biscuit.
Pour out the Baileys cream.
Finish with the shaving and a little cocoa powder.