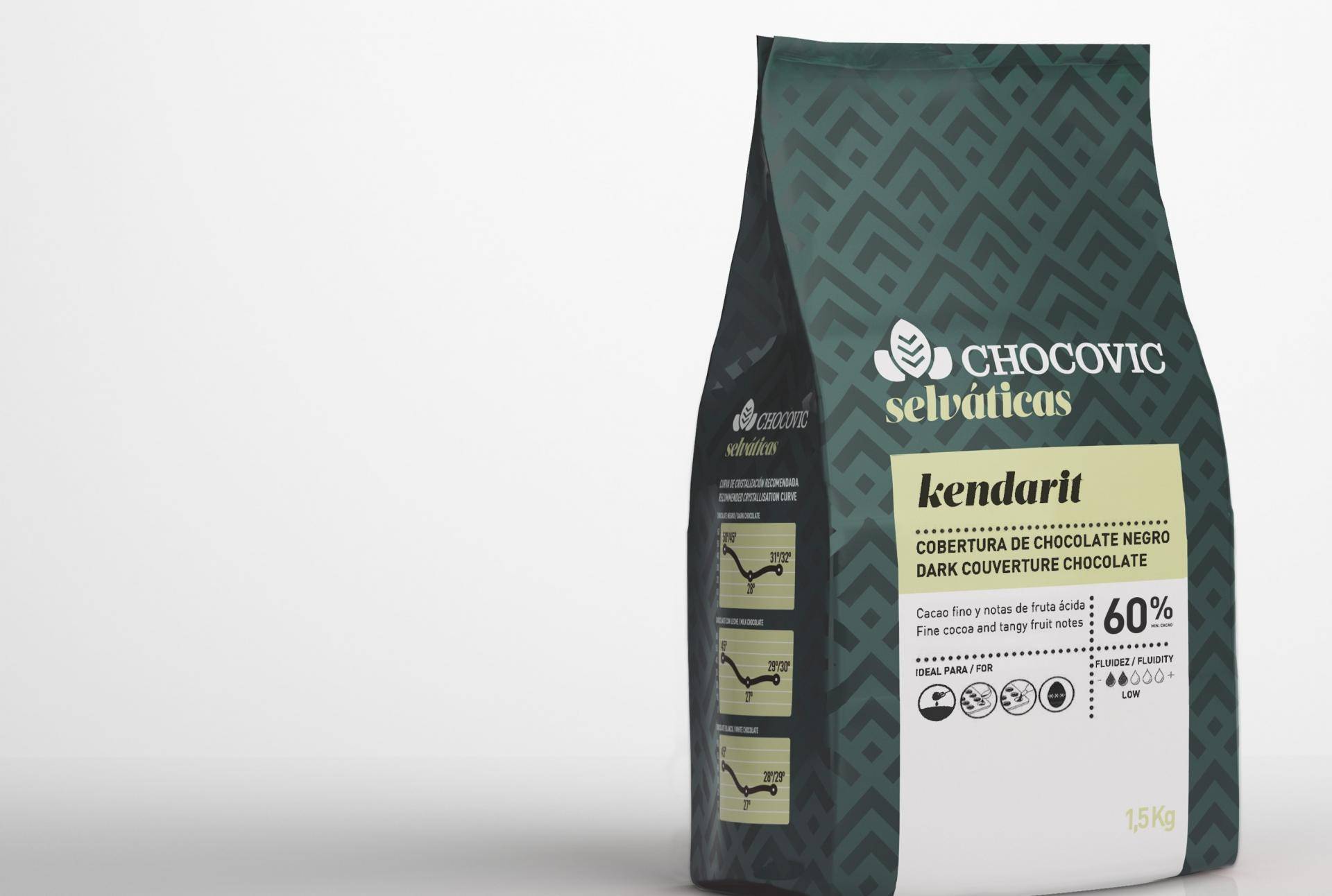 New 1,5 kg packaging
of our premium range
Tuesday, April 4, 2017
From 1:00am to 1:00pm
Event information
Date

Tuesday, April 4, 2017

From 1:00am to 1:00pm
We're happy to introduce a new pack of our premium ranges Origen Único and Selváticas, handier and easier to store. The traditional 5 kg packs come to you now in a new 1,5 kg packaging. From now on, Origen Único and Selváticas chocolate will also come in a comfortable package, perfect for special creations. You can still acquire Selección chocolate in their traditional 5 kg pack or in bar.
The traits of origen único and selváticas' cocoa
Chocolates from Chocovic's premium ranges Origen Único respect the characteristics of cocoa plantations: for Ocumare 71,1% variety we use Venezuelan cocoa, Ecuadorian cocoa for Guaranda 70,9% and beans from Madagascar for the Sambirano 71% variety. In the Selváticas premium range we can taste cocoa's most special flavours while keeping all the peculiarities and imperfections that make them a one-of- a-kind: Takaran 75%'s bitterness, the sour and fruity nuances of Kendarit 60% and the sweetness of Jaine 32,3%. Discover Chocovic's premium chocolate ranges in their new packaging and increase the value of your exclusive creations!