NOW UNDER ONE SPECIALTY BRAND!
ALL YOUR FAVOURITE DECORATIONS
EXPLORE MONA LISA'S CHOICE
OF CHOCOLATE DECORATIONS.
AND AMAZE WITH EXTRA-ORDINARY LOOKS & TASTE!
As from Autumn 2020, your favourite chocolate decorations will
appear under the Mona Lisa decorations brand. Easier for you!
Since Mona Lisa will be the go-to brand for all your specialty decorations.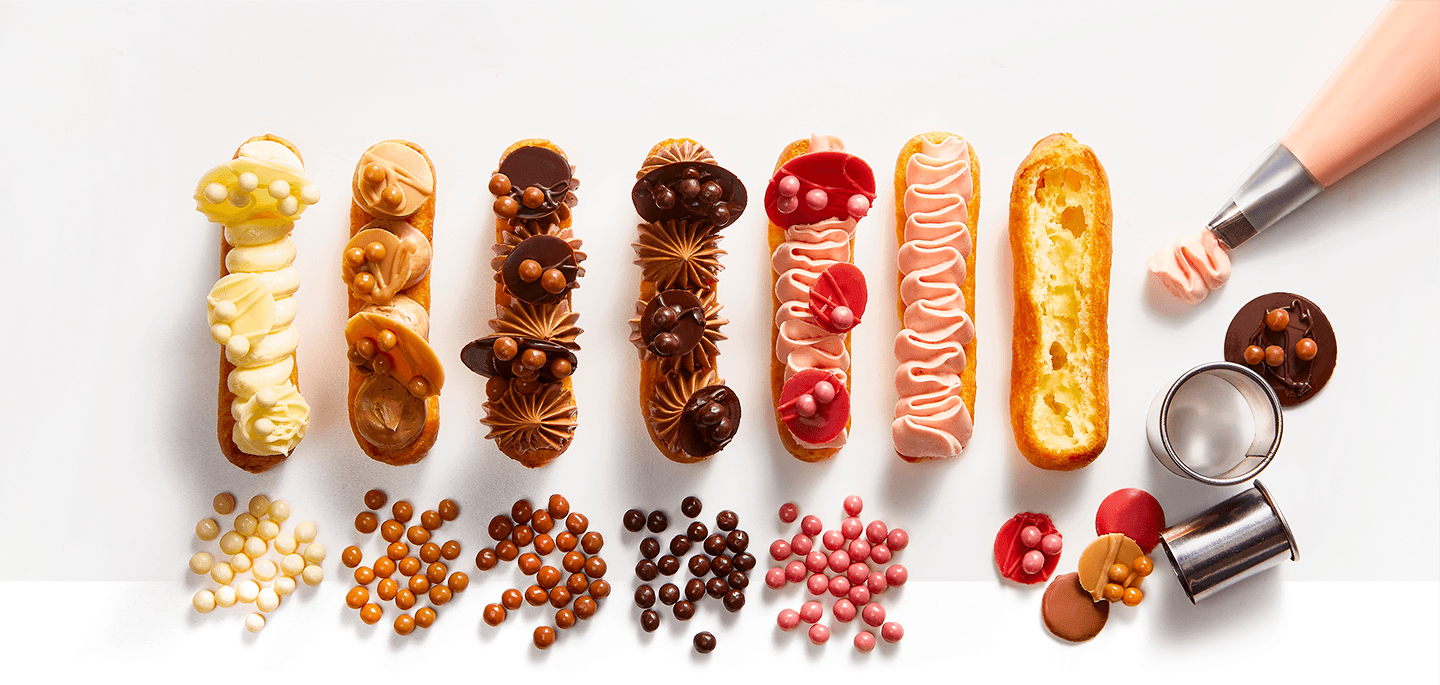 CRISPY SPRINKLES
IN THE 5 COLOURS OF CHOCOLATE
With Mona Lisa Crispearls™ you have everything to turn
any creation into a multi-sensory delight. Crispearls™ are tiny,
crispy biscuit kernels enrobed with shiny, delicious chocolate.
✓ Made from delicious Callebaut® chocolate
✓ Available in the 5 colours: Dark – Milk – White – Salted Caramel – Ruby
✓ Natural high gloss from panning – no artificial shining agents
✓ Amazingly indulgent – Surprisingly crispy
✓ Easy to apply on top of creamy or 'sticky' surfaces like wet chocolate
✓ Remain crunchy in creams, mousses, gelato…
✓ Also very enjoyable as snack – just repack and go!
EXPLORE THE 5 COLOURS OF CRISPEARLS™:
SMALL IN SIZE – BIG IN TASTE!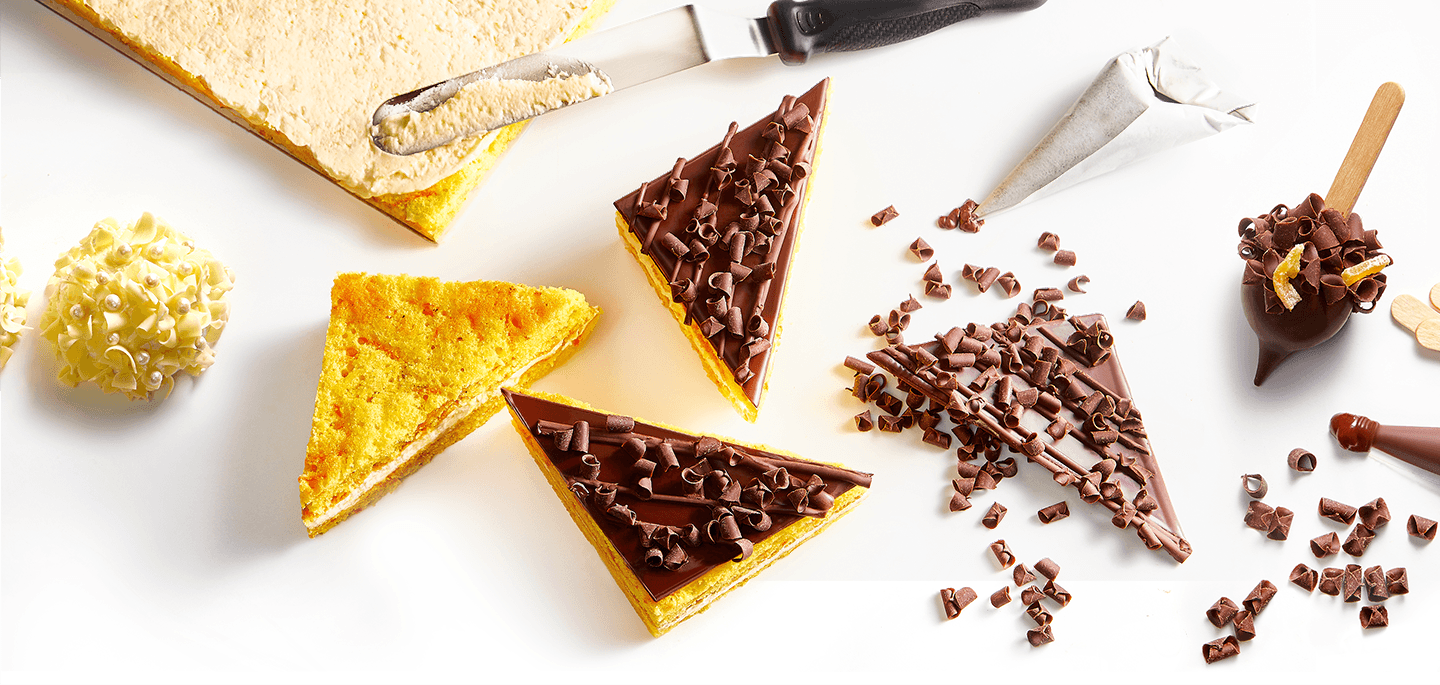 A DELICATE CHOCOLATE TOUCH
FOR POETRY IN PASTRY, DESSERTS AND BONBONS
Mona Lisa Blossoms are elegantly curved,
thin miniature chocolate petals, versatile in use.
✓ 2 elegantly designed shapes: classic or taco
✓ Made from 100% delicious Callebaut® chocolate
✓ Available in 6 colours: Dark – Milk – White – Salted Caramel – Ruby - Strawberry
✓ Remain firm on your creations
✓ Melt beautifully in the mouth
✓ Easy to apply on creams, mousses, ganaches or 'wet' chocolate surfaces 
LET YOUR CREATIVITY FLOURISH WITH BLOSSOMS

CHOCOLATE SHAVINGS & TAGLIATELLI
ARTISAN LOOKS & INDULGENT TASTE
FOR EVERY MOOD, IDEA AND DESSERT
From marvellous merveilleux to instagrammable poire belle Hélène, you'll always
have the right chocolate shaving at your fingertips. Whether you
want to finish your desserts and pastries with rugged, raw, natural looks
or an elegant twist, Mona Lisa has every shaving available.
✓ All from delicious, high-quality chocolate
✓ Available in 4 intense to creamy flavours: dark – milk – white - caramel
✓ The choice is yours: from stain gloss to raw, matte-shaved looks
✓ Naturally shaped for authentic, homemade looks
✓ Easy to apply: pour, sprinkle & stylise to make it your own
SHAVE IT – CURL IT – CRAVE IT:
EXPLORE ALL SHAVINGS & TAGLIATELLI

METALLIC CHOCOLATE SPRINKLES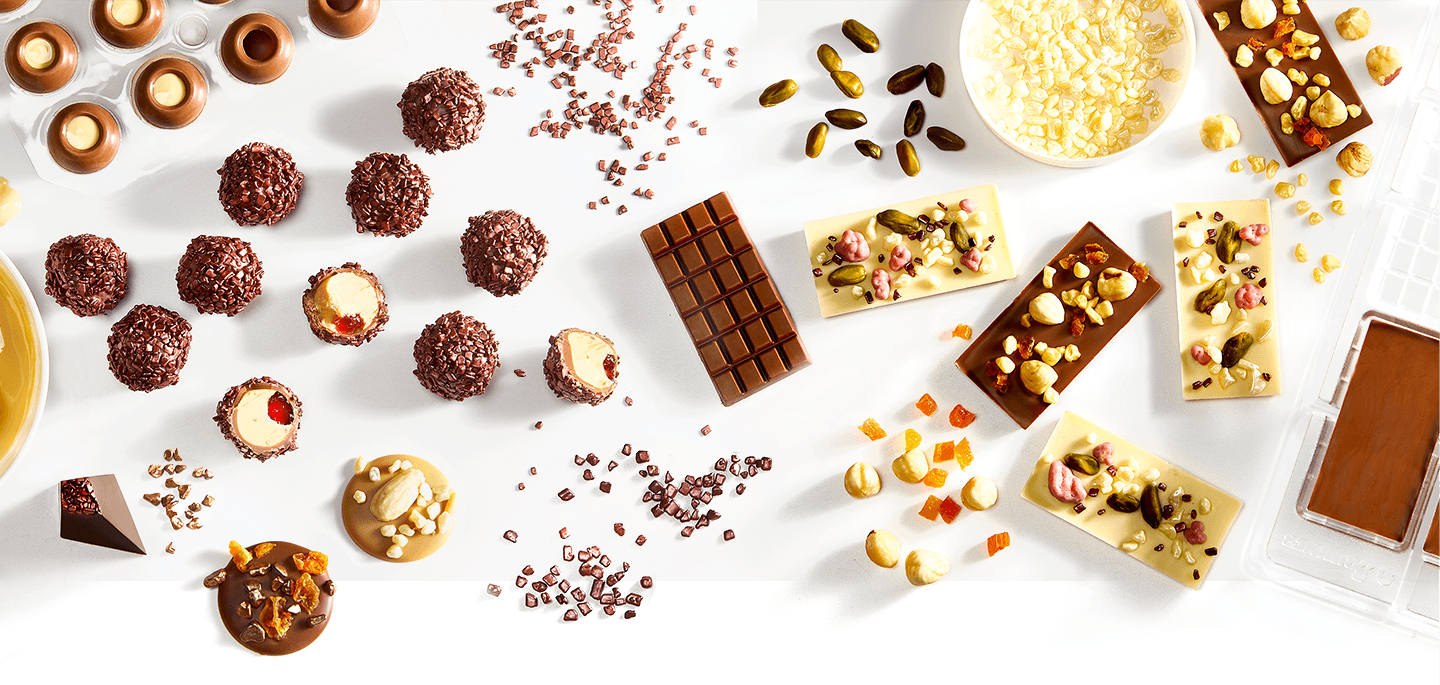 GLAM-UP YOUR FESTIVE SEASON!
Mona Lisa's Metallic Chocolate Sprinkles are tasty bits of delicious dark
or white chocolate – finished with the spark of metallic colour. A great
ingredient to shower your festive creations with a touch of glamour, while
gaining time and saving the cost of coating sprinkles yourself with expensive
edible metallic powders.
✓ Made from delicious intense dark or creamy white chocolate
✓ Finished with metallic colour: ready to use!
✓ On-trend, instagrammable and festive colours: elevating the taste experience
✓ Heat-stable and can be frozen on finished product
✘ No dusting / No colour migration to creams or sponges
DISCOVER ALL CREATIVE POSSIBILITIES
WITH METALLIC CHOCOLATE SPRINKLES
WITH OUR DECORATIONS,
YOU EMPOWER COCOA FARMING COMMUNITIES

The chocolate for our decorations is made from 100% sustainably sourced
cocoa beans. With your choice for Mona Lisa decorations, you empower cocoa
growing communities to thrive, in partnership with the Cocoa Horizons
Foundation. Through training and community programs, farmer families get
access to know-how, become better farmers and improve their livelihoods.