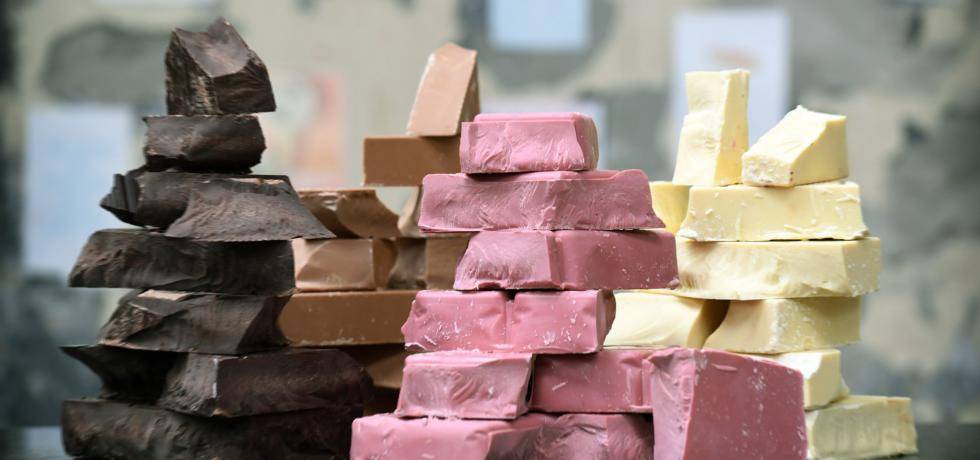 Choose your path to discover ruby
Consumers
Get inspired by brands and artisans showcasing exciting ruby cacao products, discover where to buy your first taste of ruby today, and share your ruby excitement via this new crowdsourced platform!
Artisans & Chefs
Meet ruby RB1. Born from the ruby cocoa bean, this gift of Mother Nature surprises with a unique color and taste experience that invites you to create exciting new pairings in confectionery, pastries and desserts.
Food & Beverage Manufacturers
Ruby is a top food trend of 2019. With no flavor or color added, ruby's flavor is unlocked from the ruby cocoa bean and unique processing... 40+ brands have launched with ruby worldwide.  Are you next?