White Nuit Blanche Nut & Lemon Cake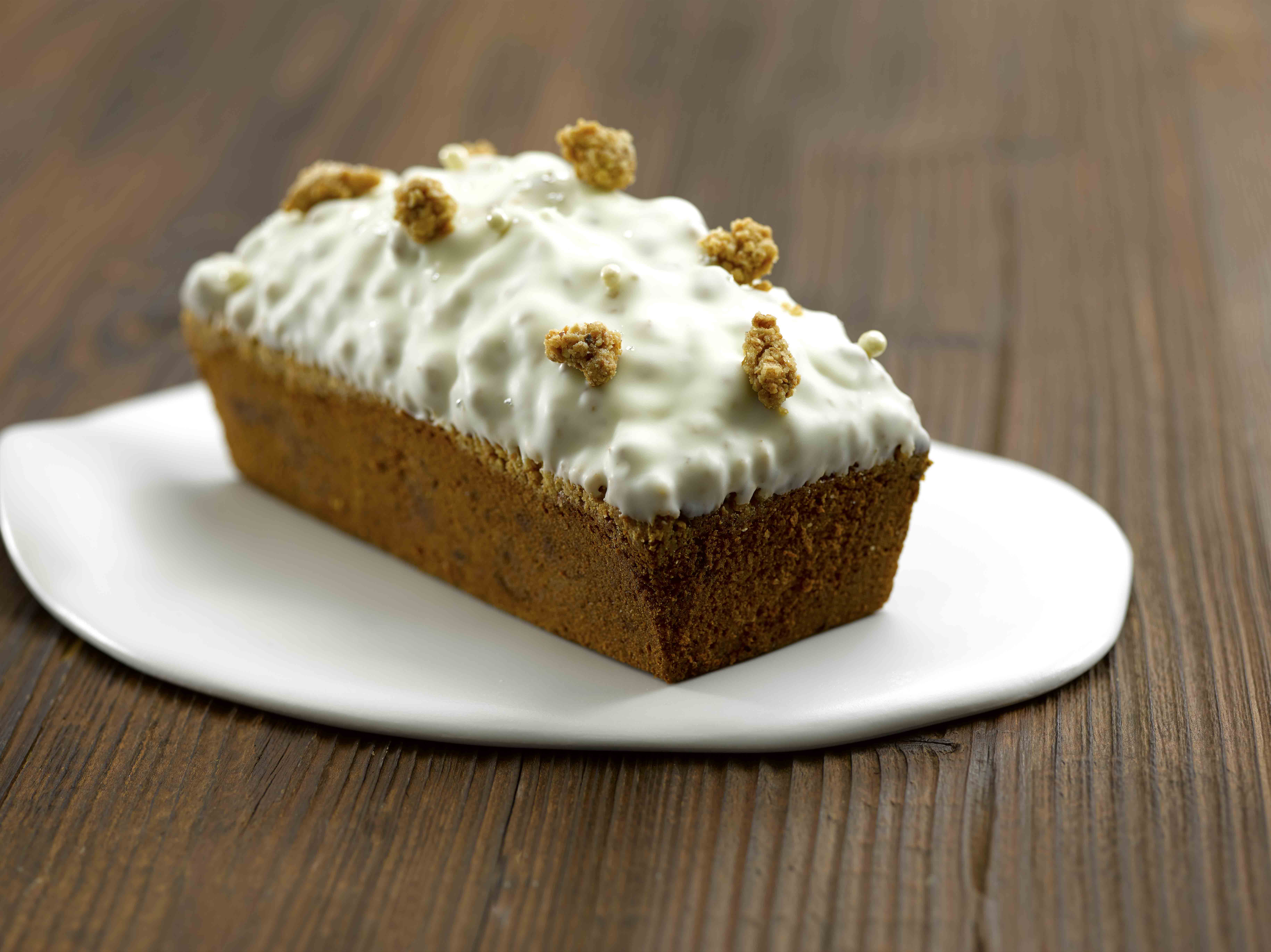 Cake dough
Ingredients
Preparation

Baking Paste - Almond Paste 1:1

pecans, roasted and chopped

Combine sugar, almond paste and eggs with the whisk attachment of the stand mixer until fluffly and double in volume. Add the sieved powders and the maple syrup. On low speed slowly add the melted butter. With a spatula add chopped nuts and lemon. Fill about 500 g per cake mold, bake at 160°C for about 45 minutes or until the cake has reached an inner temperature of about 91°C.
White chocolate Butter cream
| Ingredients | Preparation |
| --- | --- |
| | Whisk the butter fluffy and until double in volume. Add the melted couverture at 30°C. If necessary warm the sides of the bowl. Whisk until fluffly and no pieces are left. Add lemon zest. |
White glaze
| Ingredients | Preparation |
| --- | --- |
| | Melt the couverture to about 30°C, add oil and homogenize well with a hand blender. |
Assembly
Garnish each cake with about 200 g of the buttercream. Cover the cake with some roasted and chopped pecans. Leave to set in the refrigerator for at least 1 hour before dipping up side down into the melted white glaze .